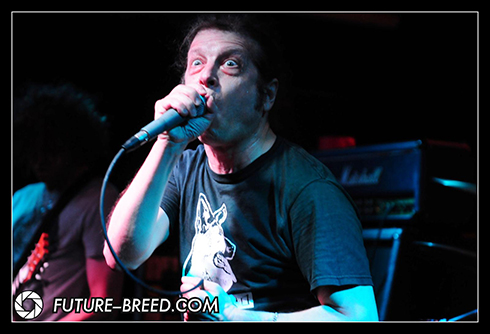 22 June 2011
My first thought after listening to OFF!'s First Four EPs, once I picked my jaw up from the ground and hit play again, was "it's too bad I'll probably never get to see these guys play live." The odds were against it, since they're an indie west coast band and I live in a small-market region on the east coast. But I was happily proved wrong when Keith Morris and co. came to Burlington, VT and played at a tiny teen center to about 75 people. It was a classic hardcore show- 5 bands in just under 3 hours. It's interesting that when you remove booze from the equation and the music is the only concern, shows can unfold so efficiently and seamlessly. The friend I went with said it reminded him of growing up in Connecticut and going to all-ages hardcore showcases at The Anthrax.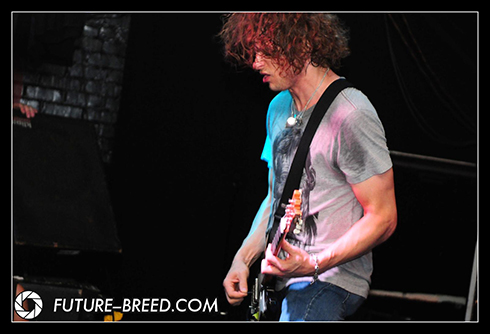 After all the local bands played, most notably Rough Francis (featuring the offspring of Detroit proto-punkers Death), OFF! took the stage. The inimitable Keith Morris began by introducing the band. In contrast to his singing voice, he was pretty soft-spoken. It was touching to hear him explain how he met bassist (and Red Kross co-founder) Steven McDonald when Steven was eleven years old and would hang around the Hermosa Beach practice space where Keith was playing with "some other guys". After the intros Morris turned to face the drummer, hunched over, tensed every muscle in his body, and waited for the band to start like a cat waiting to pounce on an unsuspecting mouse.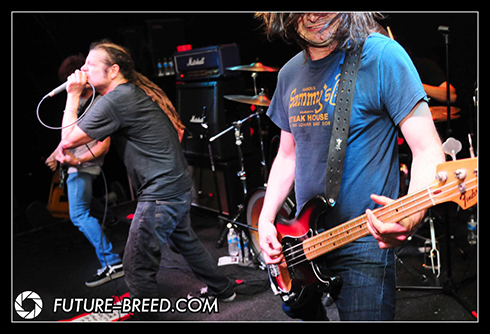 It became obvious as soon as they ripped into "Black Thoughts" that the audience was the prey, and we were all locked in the jaws of OFF! for the next 40 minutes. It was such a furious blast of music that it gave me the chills, and my face twisted into a grin that lasted the entire set as they pumped out most of the songs from First Four EPs. In between, Keith let loose with several extended monologues, featuring his thoughts on U.S. imperialism, the socio-economic helplessness of the lower class, and the liberating nature of punk rock ("anybody can do this, YOU can do this"). His most poignant speech was the intro to "Jeffrey Lee Pierce"- he seemed on the verge of choking up as he was talking about the enduring legacy his late friend has had on independent music. I guess all those spiels are necessary when your entire recorded output clocks in at barely twenty minutes. But what a stunning output it is- no filler here, just one raging slab of power and petulance after another: "Now I'm Pissed", "Fuck People", "Upside Down", "Poison City", "Panic Attack", "Darkness", "I Don't Belong" and many more, each one blasting forth like a sixty second hurricane. These punk rock veterans made it look so easy, flailing and headbanging away while playing some of the tightest, heaviest and catchiest music that I've heard in years.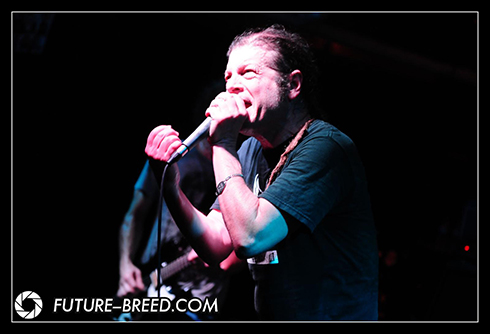 I was hoping for a couple Nervous Breakdown-era Black Flag songs to close the show, as there have been rumblings that they do bust some out on occasion, but not on this night. No encore, either. It didn't matter though- their original stuff is just as good if not better than Black Flag, Circle Jerks, or any other punk band- classic or current- and I went home giddy and satisfied.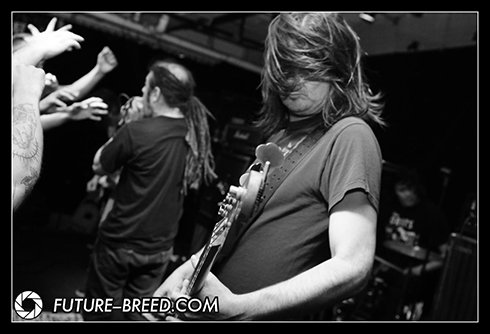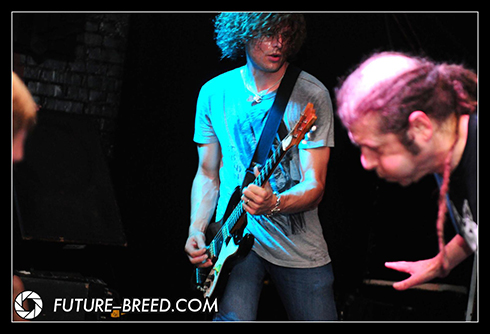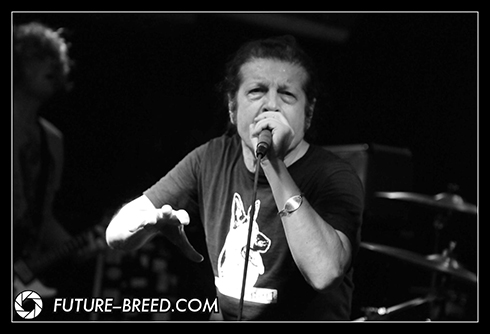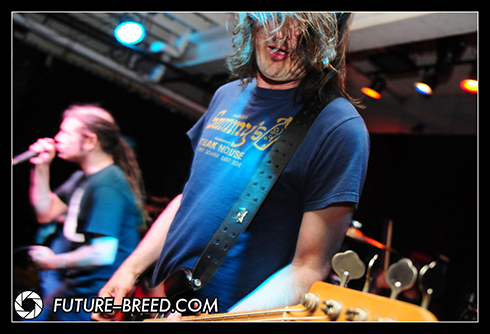 Photos by Dan Gonyea