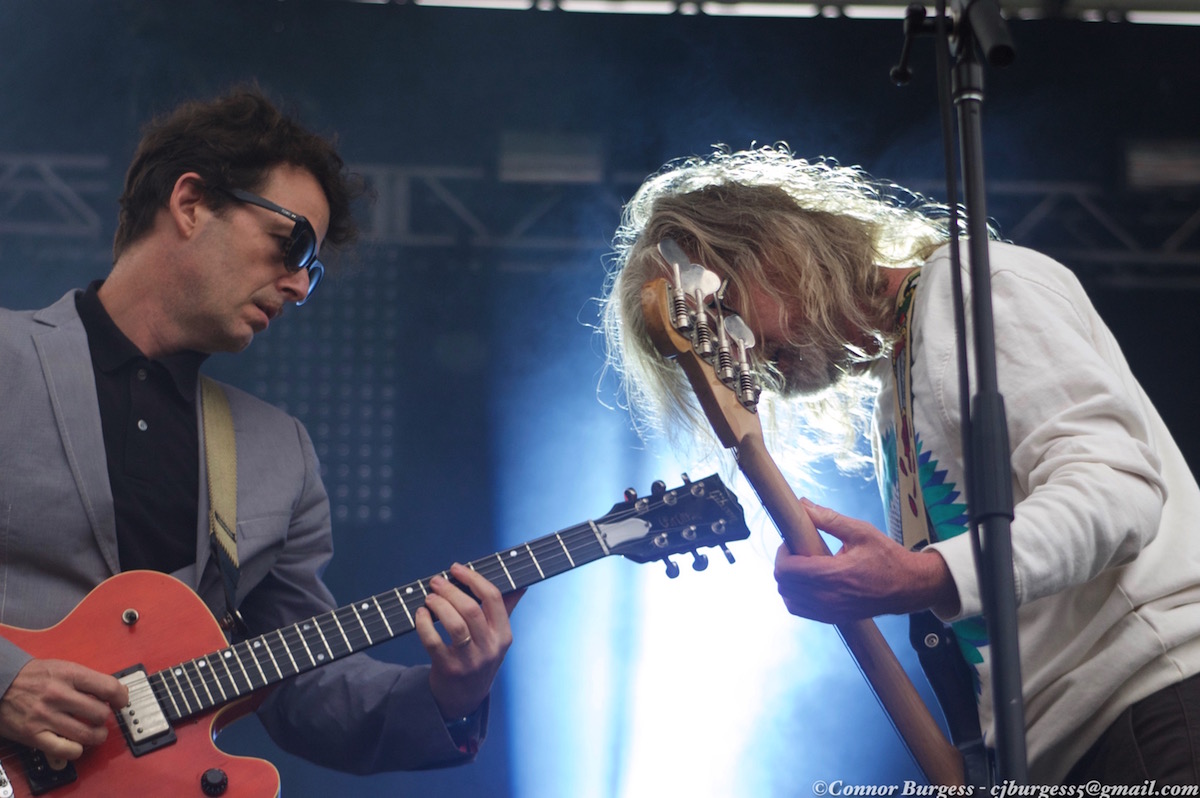 20 July 2016
Pitchfork is perhaps one of my favorite times of the year. It's a festival filled with like-minded people, ones that are there for the music and the culture, and the atmosphere is a blessing in it of itself.
It also never fails to deliver a stellar lineup, and this year was no exception. On Friday, I had the pleasure of shooting Car Seat Headrest shortly after I got into the festival grounds. Beginning their set with Fill in the Blank followed by an exceptionally well done cover of Bowie's Blackstar, Toledo and Co. gave the crowd exactly what they wanted, clouds and drizzle be damned. Their set:
1.) Fill in the Blank
2.) Blackstar
3.) Times to Die
4.) Vincent
5.) Drunk Drivers/Killer Whales
6.) 1937 State Park
7.) Unforgiving Girl (She's Not An)
8.) Something Soon
Below is a shot of Toledo in action: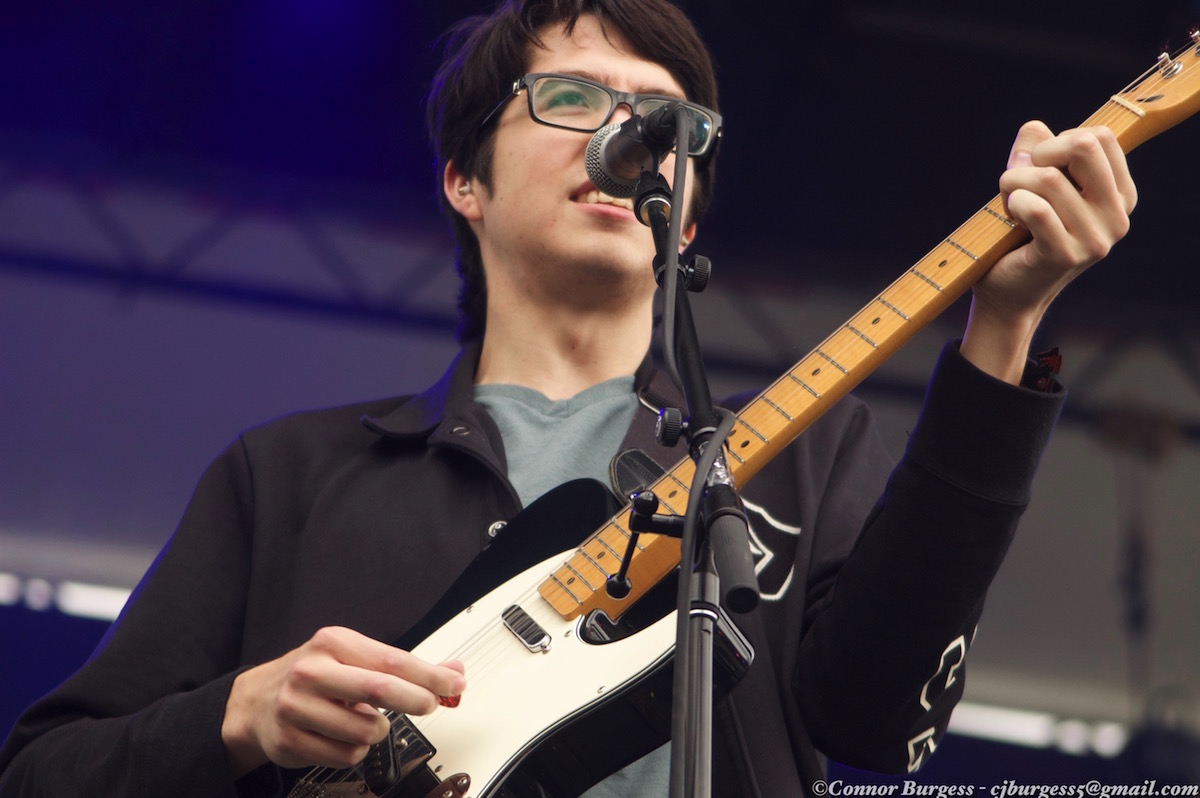 After catching Whitney from a distance, I had the pleasure of seeing Twin Peaks perform for the second time in two months. As I think I mentioned in my pre-coverage, I don't quite have the ability to adequately describe their shows, so go do yourself a favor, and see one in person. It'll be worth it, I promise. Their set:
1.) Stand in the Sand
2.) Boomers
3.) I Found a New Way
4.) Butterfly
5.) Flavor
6.) My Boys
7.) Natural Villain
8.) Getting Better
9.) Making Breakfast
10.) Telephone
11.) Wanted You
12.) Keep It Together
13.) Walk to the One You Love
14.) Holding Roses
15.) Strawberry Smoothie
Cadien in-solo: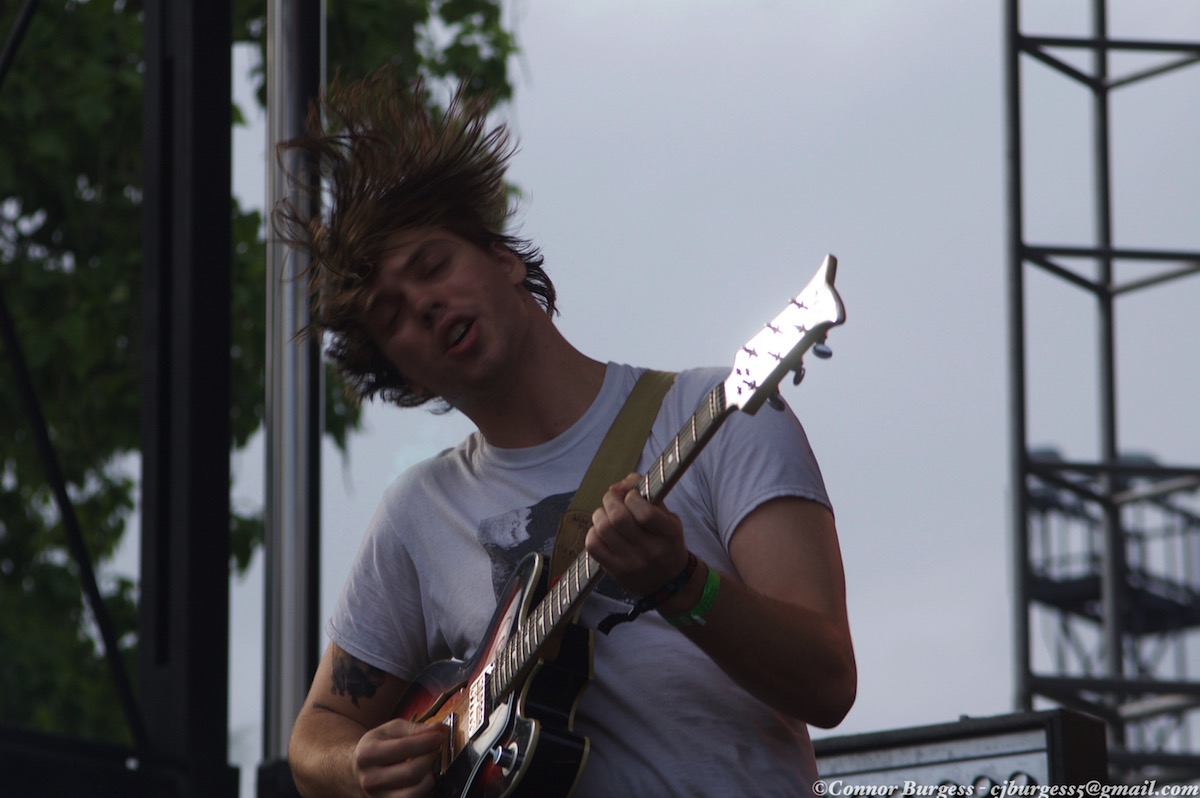 I had the pleasure of seeing Canadian indie "super group" Broken Social Scene shortly after, also catching pop sensation Carly Rae Jepson from a distance, and no, unfortunately, I didn't manage to get any photos of her set. Broken Social Scene did quite well, though, considering they were playing for a demographic that was largely younger than what they may have been accustomed to. As Stereogum reported, they were "shocked" that the band wouldn't be headlining, especially on the weakest day of the festival, and I'm honestly inclined to agree. Their set comprised of some of their biggest hits, including Fire Eyed Boy and Anthems for a Seventeen Year Old Girl, which whipped the crowd into a frenzy, and rightfully so.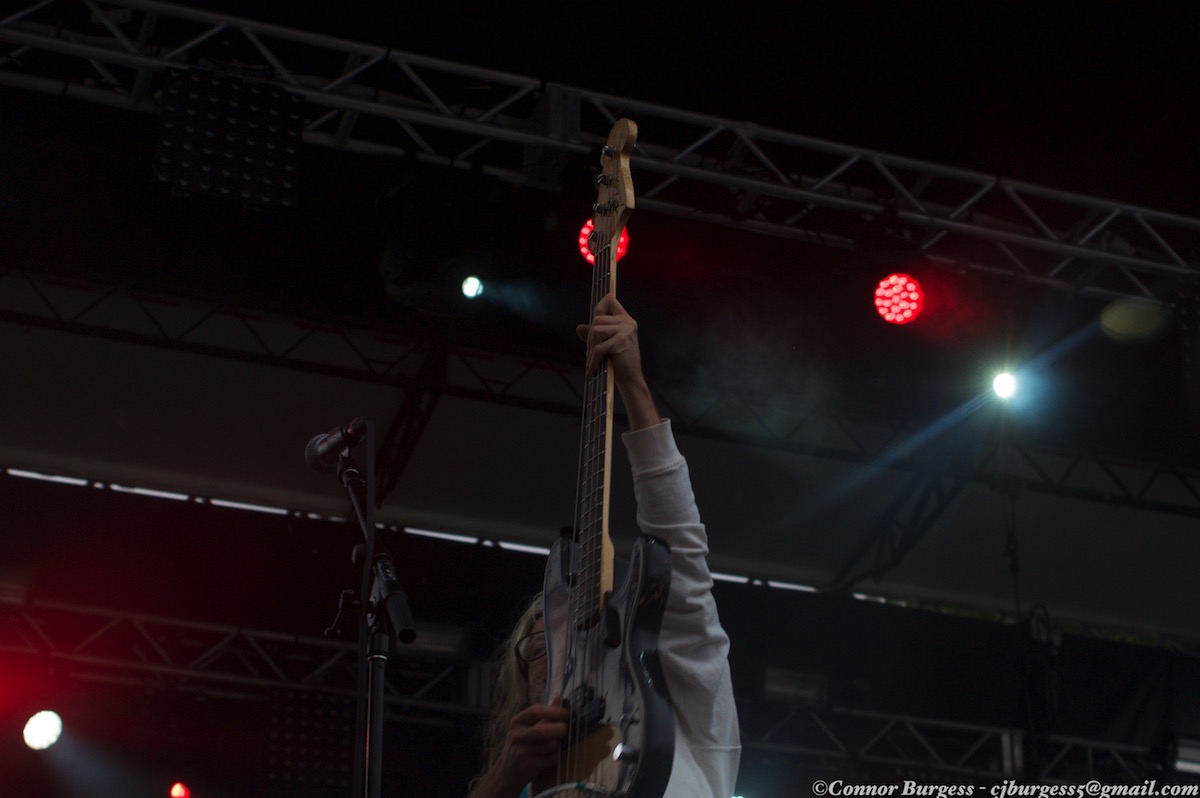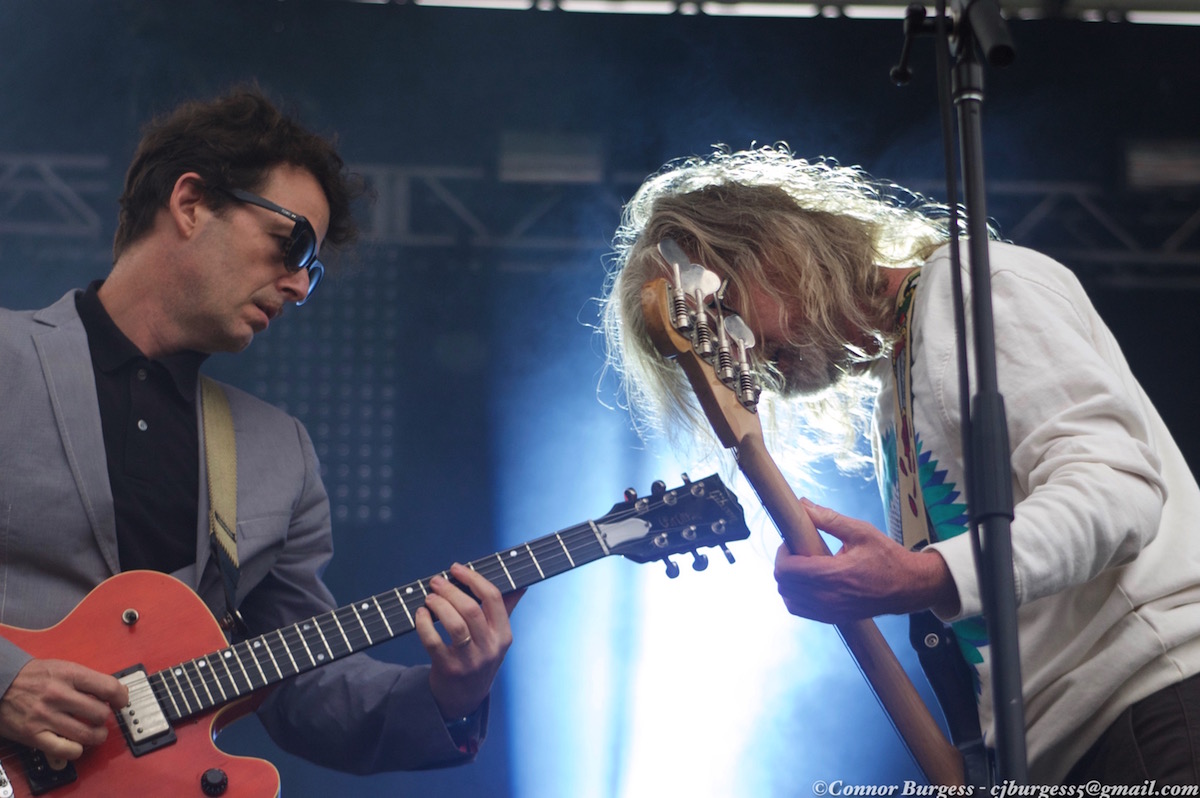 Unfortunately, it was then that I had to make the choice between seeing Shamir or Beach House, two artists that I greatly enjoy. I ended up pulling the trigger on Shamir, because although I had seen him earlier at Bonnaroo, I knew his set would be electrifying, unlike that of Beach House, combined with their lack of lighting, which would make the set almost impossible to shoot.
Shamir Bailey, without a doubt, is one of the best rising stars in the industry today. If anyone has any doubts about that, consider the fact that the same crowds from Broken Social Scene and those who left Beach House early knew all of his hooks and small moments, the crowd was so invested, and unlike the slow, gorgeous melodies coming from the Green Stage not so far away, it was a great deal of fun seeing him in a more comfortable atmosphere. I can say confidently that I have no regrets with my decision.
Bailey in purple: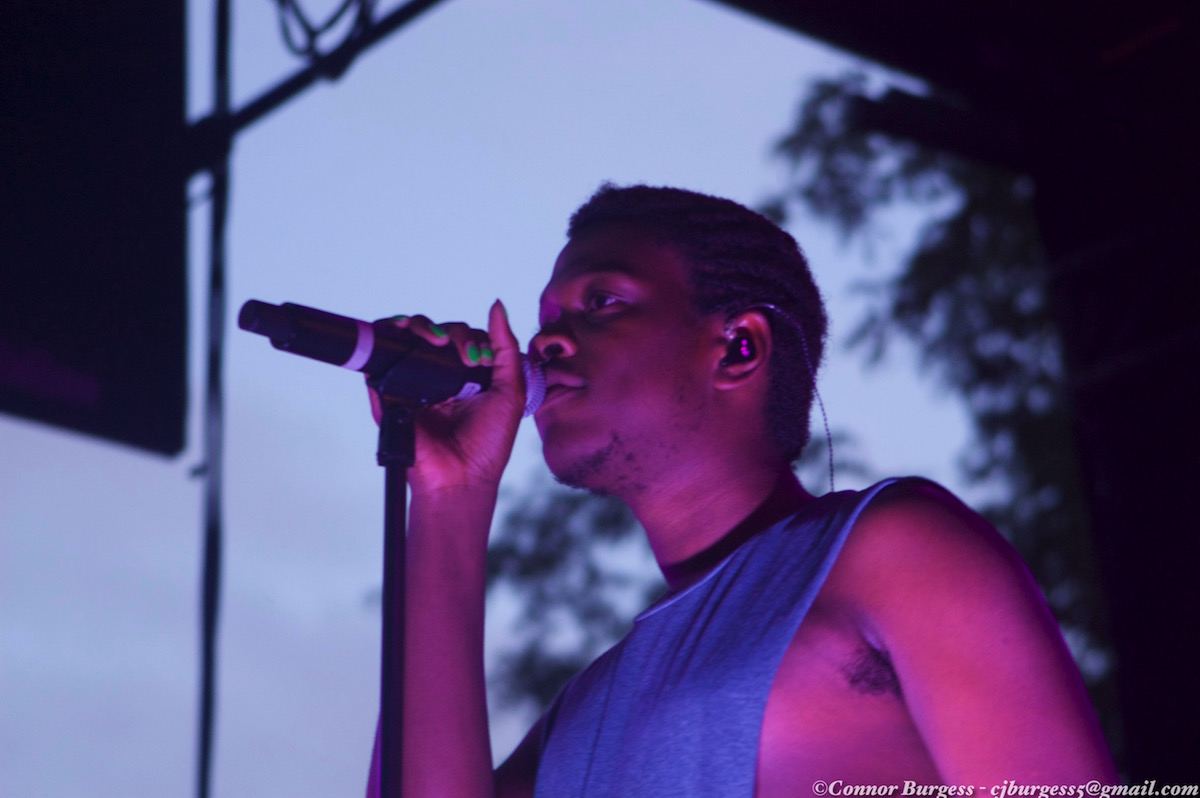 Overall, the opening day of Pitchfork was quite a success. Some surprises? No doubt. Some interesting acts that I was absolutely blown away by? Check. It may be the "weakest" day of the festival, but that only makes me more curious to know what the rest of the weekend has to hold. Stay tuned for more.