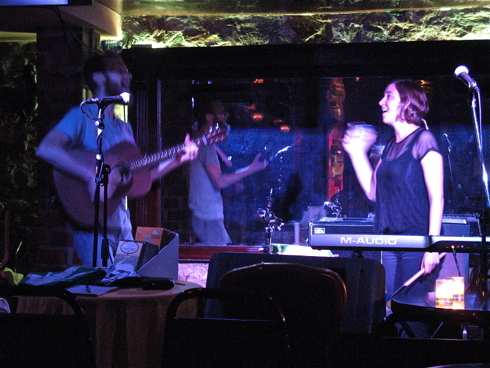 3 September 2012
Although Portland, OR's folk-pop Junkies are normally a quintet, this show featured only its two married co-leaders, Matt Harmon and Kali Giaritta. It was the final date of the duo's cross-country East coast tour leg that also saw them playing a few private house shows in NJ, including one in Giaritta's hometown of Jackson (best known as the site of amusement park Great Adventure, one of my brother Glenn's former employers!). Perhaps owing to a dearth of music fans on Labor Day weekend, the four-month-old venue's relative newness (it's an intimate, candlelit, sub-street level space on West Houston St.), and an early Saturday night start, only a dozen devotees showed up. But the duo did not let the sparse turnout dampen their enthusiasm one iota.
Without the band's tight, rollicking rhythm section, their set of rearranged tunes was more low-key than their two exuberant, foot-stomping full-band shows I witnessed in July 2011, at Asbury Park, NJ's Wonder Bar, and NYC's Pianos. But thanks to the bearded Harmon's quickly-picked, off-kilter acoustic guitar playing, and the cheerful Giaritta's varied keyboard and percussion touches, this was still a lot of fun. (They were joined on the last three songs by Harmon's cousin Jordan Tice, whose opening set of hushed Irish-influenced instrumentals and folk tunes, accompanied by a fiddler, was also nice.)
Best of all, the quieter setting allowed Harmon and Giaritta to take advantage of the room's natural acoustics, making their attractive trade-off vocals and harmonies resonate. This was especially noticeable on tunes like One Shoe Over the Cuckoo's Nest's breezy "Windows Sell the House," The Cage Has No Bottom's gorgeous "Water from Wine," and a stripped-down cover of Green Day's 1994 #26 hit "Basket Case," done in the Junkies' signature style. Try not to miss 'em as they embark on their reverse trek across the US!
Upcoming Ascetic Junkies dates:
9/5 MOTR Pub – Cincinnati, OH
9/7 Underground Lounge – Chicago, IL
9/8 Project Lodge – Madison, WI
9/9 Bremen Cafe – Milwaukee, WI
9/10 KSOI Radio – Murray, IA
9/11 Gas Lamp – Des Moines, IA
9/13 Nestor Tavern – Fargo, ND
9/16 Wild Joe's Coffee – Bozeman, MT
9/27 McMenamins Crystal Hotel – Portland, OR
9/28 Portland Spirit Early Escape Cruise – Portland, OR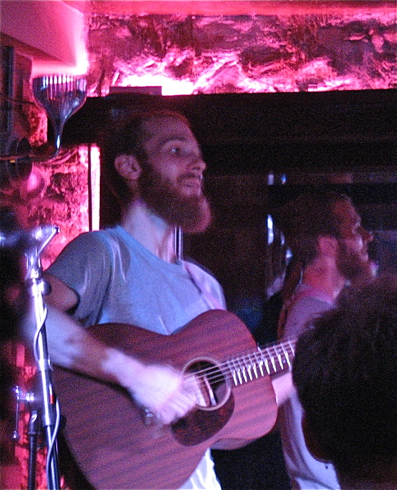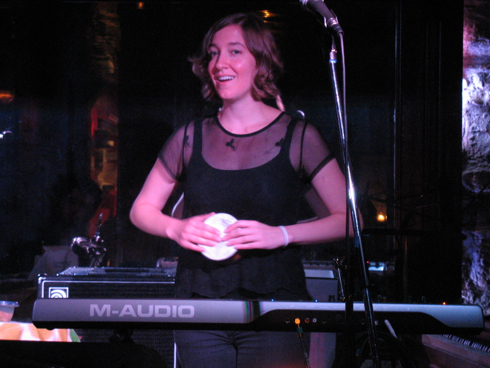 comments powered by