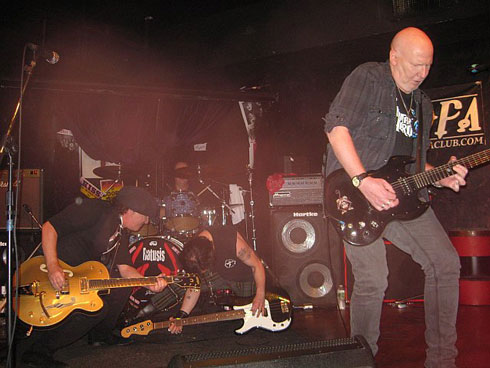 29 July 2010
Reasons to be thankful part 87. Guys like Syl Sylvain (New York Dolls) and Cheetah Chrome (Dead Boys, Rocket From The Tombs) are still playing and getting it done! Along with Joan Jett's rhythm section (bassist Enzo Penizzotto and drummer Thommy Price), their new "supergroup" The Batusis is a testament that it's better to rock out then fade away.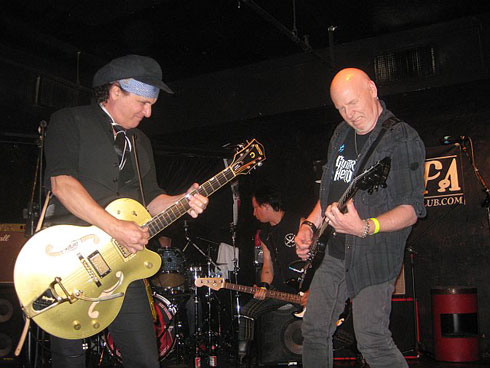 The band took their name from a dance that was featured on the old 1960's Batman show. Their 4 song ep skirts lightly on a 60's legacy, as it feature Davie Allen & The Arrows classic instrumental "Blues Theme" (from the classic "Wild Angels" biker flick). The Batusis do it justice, all fuzztone guitar and nasty attitude. "What You Lack In Brains" features Sylvain's vocals, with a crunchy beat and a nice little piano line giving some dimension. And I hear a little bit of a ZZ Top intro in it as well. "Bury You Alive" is all Cheetah, and would not be out of place in the Dead Boys' oeuvre. "Big Cat Stomp" is another instrumental, perhaps for a future sequel to Wild Angels, gritty and gnarly. The ep flies by, 4 songs is like a cruel tease. Just as you're settling in; it's over.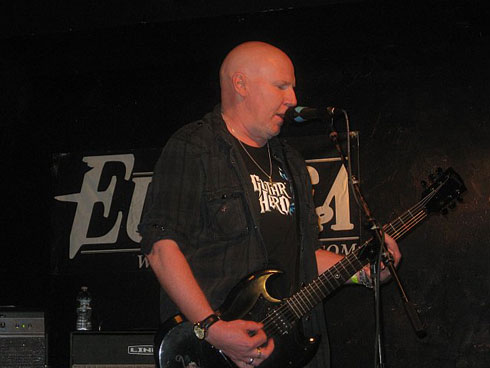 Seeing The Batusis in Brooklyn on July 23 was exactly what any old school punk rocker would love. The Batusis bring the rawk. Hearing the studio cuts live was revelatory as the band meshes perfectly with each other. Sylvain is an engaging front man, and Cheetah still has that punk rock guitar. One might assume that the band would break out some of their classics. One would be rewarded for this assumption as Sylvain went back to his Dolls days with "Trash" and also paid tribute to his old bandmate Johnny Thunders with a great version of The Heartbreakers' "I Wanna Be Loved". "Sonic Reducer" was played spot on as Chrome took the lead on The Dead Boys' classic. One surprise was a mellow rendition of The Velvet Underground's "Femme Fatale". Punk 101 and class was in session.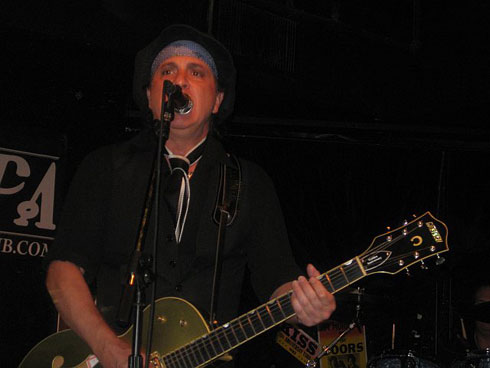 These guys gotta get a full length record out… and soon!
comments powered by