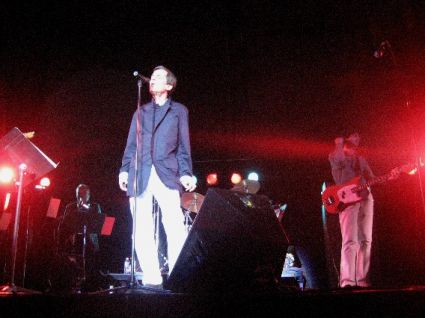 7 June 2006
Although I've been a fan of ALEX CHILTON for a long time now, before this show I'd only seen him play live once. That was with BIG STAR several years ago, at Little Steven's Underground Garage Festival on Randall's Island in New York City. Before Big Star's commercially unsuccessful but massively influential run in the early-to-mid '70s, Chilton sang for a group of Memphis teens called THE BOX TOPS.
Most of their material was written by legendary producer DAN PENN, and they scored big with their first single "The Letter," which hit #1 on the charts in 1967, when Chilton was just 16 years of age. Other hits followed, but by 1969 Chilton grew bored of the control that Penn had over the band and left to stake out his own territory. Improbably, The Box Tops got back together in 1996, and now play about a dozen shows a year on the oldies circuit. In 1997 they even recorded a fourth album, their first since their original breakup in 1969, called Tear Off!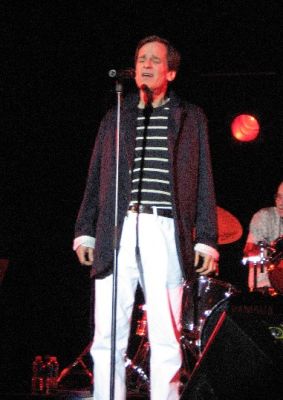 Opening with their hit "Cry Like a Baby," they played an impressive hour-and-fifteen-minute set comprised of songs from both their '60s heyday and Tear Off! Since I was unfamiliar with the material from Tear Off! before this show, it was a pleasant surprise to hear such favorite blues and R&B songs of mine like "Wang Dang Doodle" (originally by HOWLIN' WOLF) and "Soothe Me" (a SAM COOKE song) rearranged in The Box Tops' Memphis style.
They mixed up the material well; alongside the requisite hits like "Neon Rainbow," the aforementioned "Cry Like a Baby" and "The Letter" (inevitably the closing number), they included unexpected surprises, like their version of Memphis standard "Green Onions," originally by Stax house band BOOKER T AND THE MG'S. On this track, the members switched instruments, with Chilton playing ferocious bass and bassist BILL CUNNINGHAM switching over to organ, played the rest of the night by a guest.
Overall, original members Chilton, Cunningham, guitarist GARY TALLEY and drummer DANNY SMYTHE played the songs with lightning quick precision and accuracy, and most of all enthusiasm! And contrary to when I saw Chilton play with Big Star, he not only looked comfortable on-stage, but he had a blast playing this material. Consequently, his vocals were in excellent form and he was in good spirits as well (not a guarantee, given Chilton's tumultuous history). Overall, it was well worth the two-hour plus drive from Philadelphia just for their set.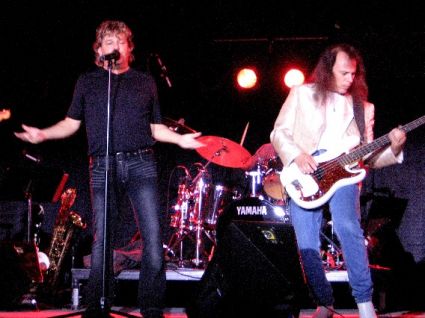 Openers THE SHADOWS OF KNIGHT, despite retaining only original singer JIMY SOHMS and veteran bassist LEE BROVITZ (who owns the trademark), was a thoroughly enjoyable, if also cheesy, opening set. They focused primarily on their well-known '60s hits, like "Gloria" and the million-selling "Shake," but also played a few tracks from their new album, their first in 33 years. The old hits were played well by the new members and the newer songs reminded me of the kind of proto-power-pop/hard-rock hybrid that late '70s bands like fellow Illinois residents CHEAP TRICK would follow.
The cheesiness came by the way of Sohms's stage persona, enticing the crowd to sing along and dance at every opportunity, going out into the row I was sitting in and serenading a woman and cracking dirty jokes. This, coupled with their anachronistic looks (think mullets and the like), may make them seem less than credible in some circles, but ultimately these types of shows are about pure entertainment and as such this new incarnation of The Shadows of Knight succeeded.
Discuss this review in The Big Takeover Forum
comments powered by