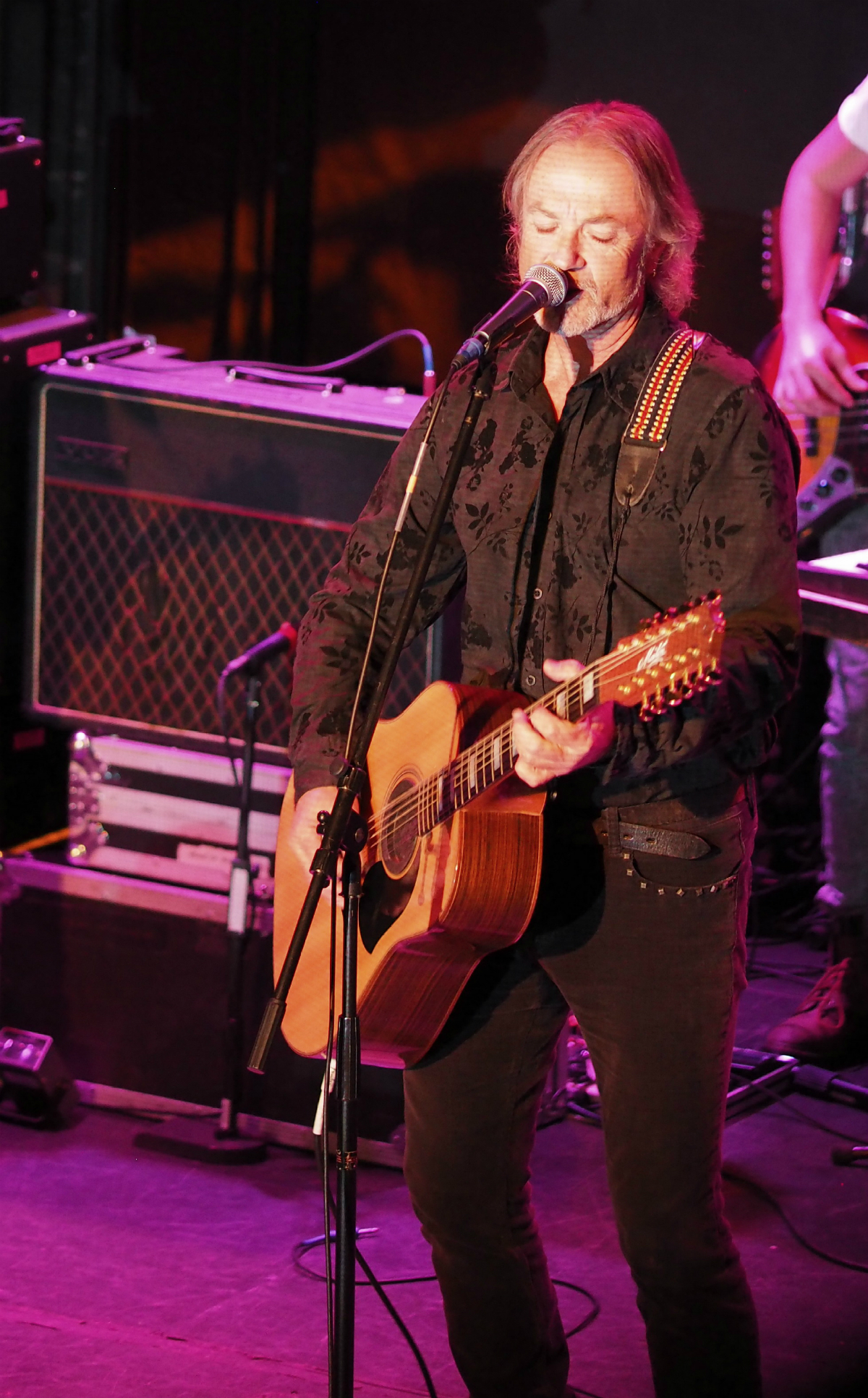 15 March 2015
All photos by Elizabeth C. Klisiewicz.
A smaller version of The Sharp Things than the one I saw at Jack Rabid's 30th anniversary festival set the scene for The Church. Comprised of four members (two guitars, bass, and violin) including one fellow (Perry Serpa) who also was very accomplished on keyboards, they played a short set with some new songs as well as a cover tune. I especially enjoyed the violin player (Andrea Dovalle) and found them very pleasant to listen to. James Pertusi contributed a solid bottom line with his bass playing.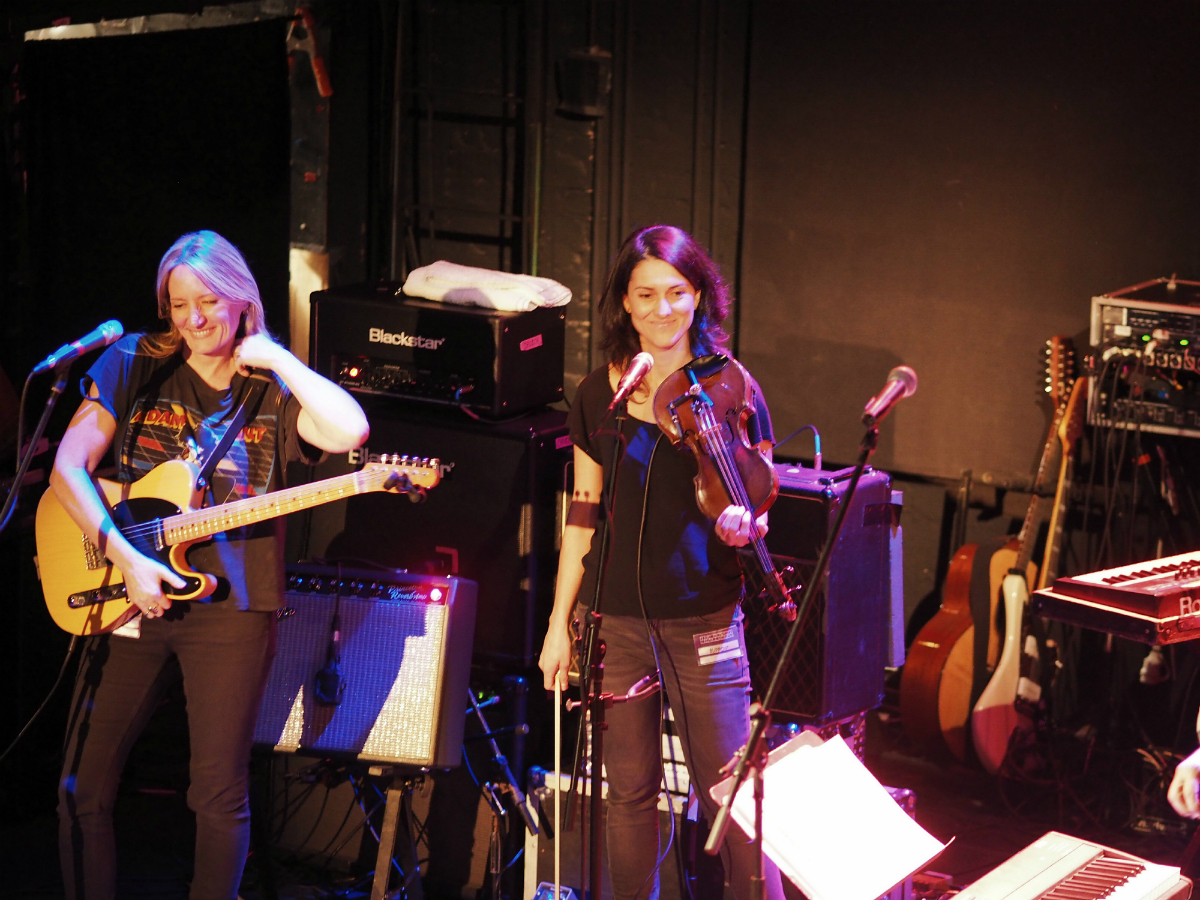 Michelle Caputo and Andrea Dovalle of The Sharp Things
As for The Church, I haven't seen them since they toured with Let's Active and Tom Verlaine. It was October 15, 1988 at a beautiful old theatre (The Paramount) in Springfield, MA. The Church were riding high on the success of their gold album Starfish. That was a great show, but not as good as the one I saw on Friday the 13th. I've been a fan from their very first album, and I love Marty Willson-Piper's work, but the band is doing just fine without him. I know that is sacrilege to some fans, but Ian Haug (guitarist from Powderfinger) is a fine musician and while nobody can replace Marty, the band can survive with somebody new.
They opened with a version of "Is This Where You Live?" that was radically different than the original. It started off very slow and was almost unrecognizable, and then the band kicked into high gear, rocketing through the sonic gates and turning this great old song into a barn burner. They followed that with several songs from their great new album Further Deeper and then an old one from The Blurred Crusade, "You Took." For me, hearing these old songs played by today's version of The Church was refreshing. It was like somebody lit a fire under the entire band. Steve Kilbey was a far cry from the young bass player I met in 1984 at The Paradise in Boston. He was smiling and joking with the audience and seemed to greatly enjoy himself, and lead guitarist Peter Koppes was also in fine form. Age has touched these two lightly, I am happy to say. They were kickin', as were the entire band. Drummer Tim Powles has played with them for nigh on 20 years and kept a steady and powerful hand on the drums the entire time. The band also has a secret weapon in the form of Craig Wilson, who played keyboards, bass, and guitar, sometimes at the same time.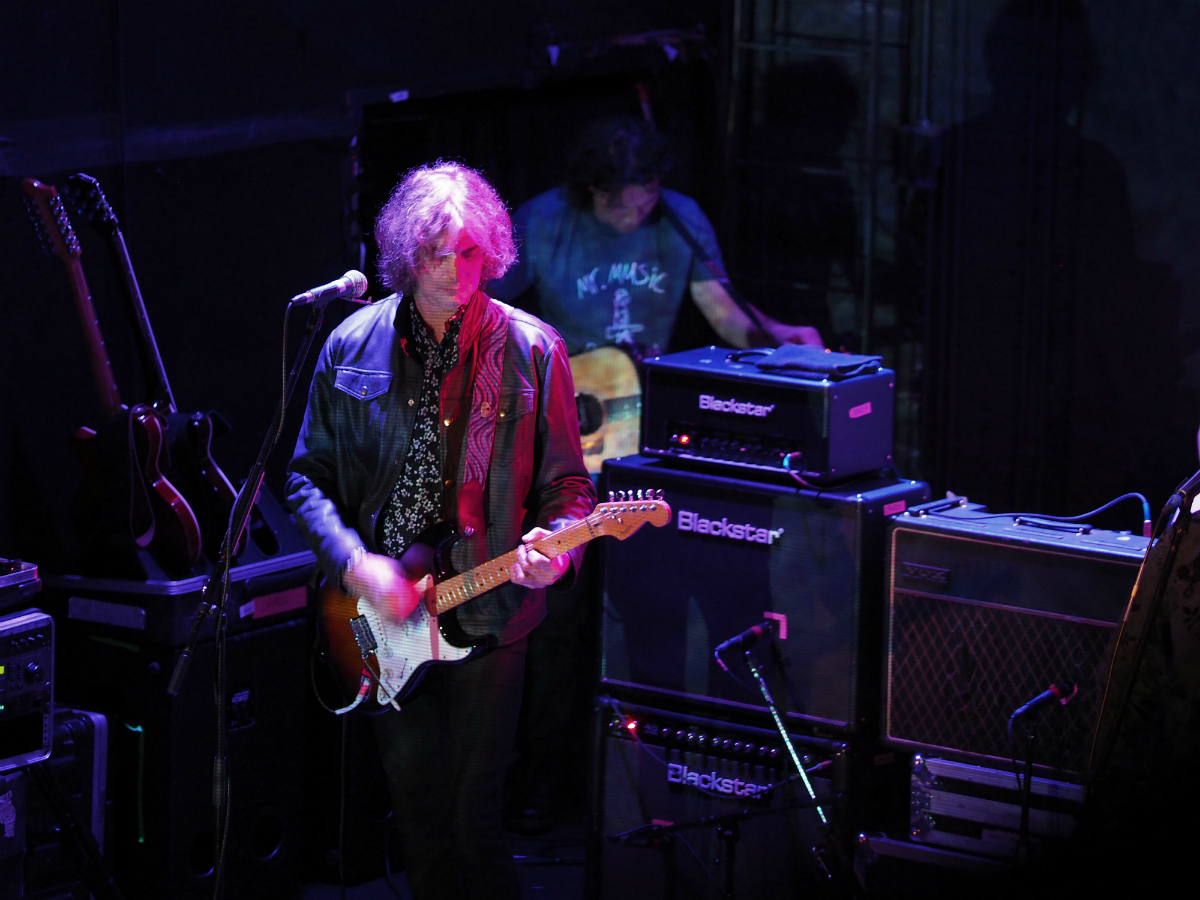 Peter Koppes of The Church
The entire production was rather like a stoned symphony, with Kilbey as the ringmaster. This was especially obvious on the extended "The Disillusionist", with its theatrical overtones and dramatic feel. Not to mention the many-hued light show and psychedelic backdrop displayed on the screen. Clearly, this is a band that is comfortable in its skin, despite shifting personnel and changing times in the music industry. They trotted out their hits, "Metropolis" and "Under the Milky Way" (complete with a mirror ball, making it seem even more magical). And let's not forget the eight minute opus, "Miami", which closed out the first set. It had a chiming spaciousness and hearkens back to the wonderful "Hotel Womb" on Starfish. Closing out the show in a flourish of green light was crowd favorite, "Reptile", which slithered sinuously into everyone's aural cavities. A wonderful and fitting ending to a great show.