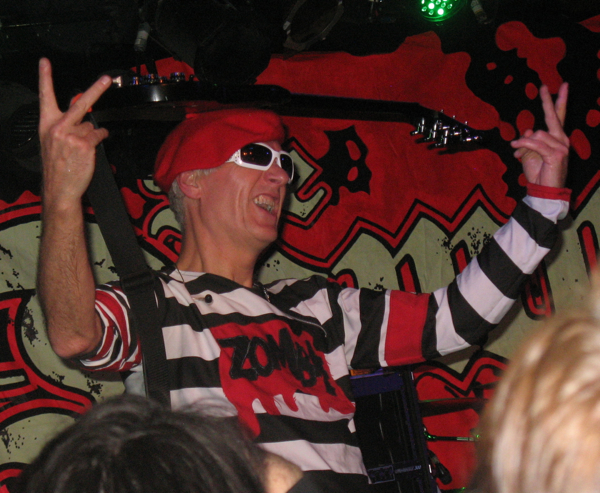 8 March 2015
Photos by Mark Suppanz
It would've been hard to imagine this legendary 38-year-old London punk outfit bettering their ambitious, hot-as-heck October 2011 show at NYC's Irving Plaza, when they tore through their 1977 debut Damned Damned Damned and 1980 fourth LP The Black Album in their entireties. But if this show at this even longer-running (41 years!) beachfront venue was not quite as epic in scope, it was still just as scorching. Unlike their May 2009 show at the Pony, which was suffused with selections from their then-new 2008 LP So Who's Paranoid?, tonight they stuck with only vintage material. In fact, the set's "newest" number was their drawn-out 1986 cover of Barry Ryan's 1968 #2 "Eloise." And since only six of the night's 18 songs were repeated from that 2009 Pony gig, NJ shore-dwelling Damned fans got value for money.
Captain Sensible, Pinch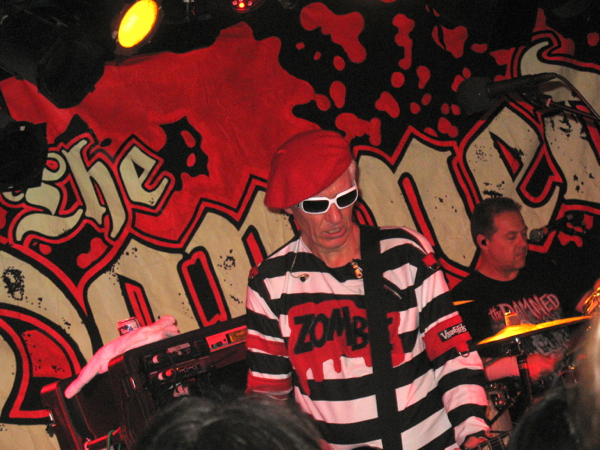 Dave Vanian, Stu West (not pictured: Monty Oxymoron)

As ever, the quintet's two idiosyncratic, ageless original members were both contrasting and complementary. Guitarist Captain Sensible, donning his trademark orange beret, space-age sunglasses, and a striped shirt splattered with a "Zombie" logo, was his usual jovial and zany, Harpo Marx-aping, court jester-emulating self. Whether throwing potshots at his punk contemporaries The Sex Pistols and The Jam, putting down his favorite whipping boy Phil Collins, or balancing his guitar on his head and feigning a yawn, his mischievous schoolboy antics continually had the crowd in stitches. Meanwhile, mysterious, mustachioed singer Dave Vanian, with a look that blends Vincent Price with Laurence Olivier circa Alfred Hitchcock's Rebecca, was more businesslike and disciplined. Bedecked in a dapper white shirt, black gloves, and a snug vest (he removed his long black coat and scarf after a few songs), Vanian lurked around every inch of The Pony's wide stage, delivering his deep, cultivated croon through his hand-held, vintage radio-style microphone.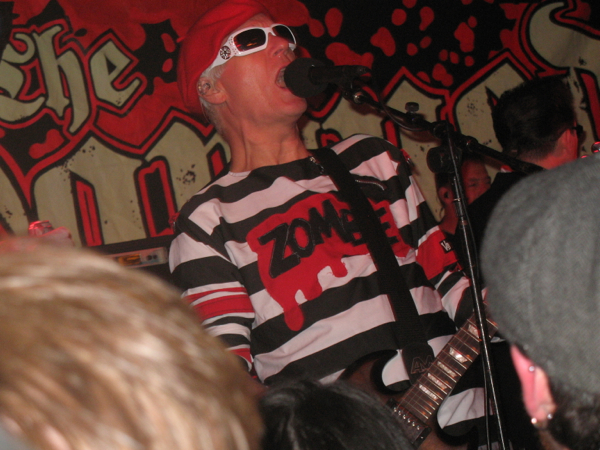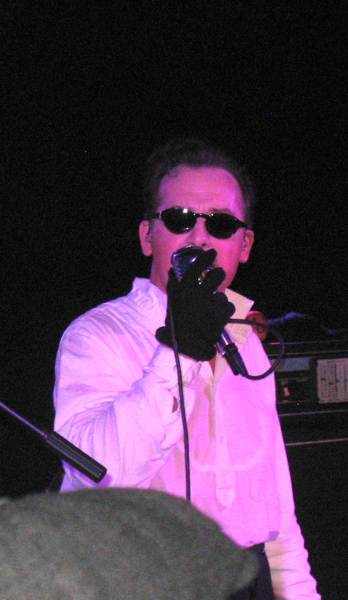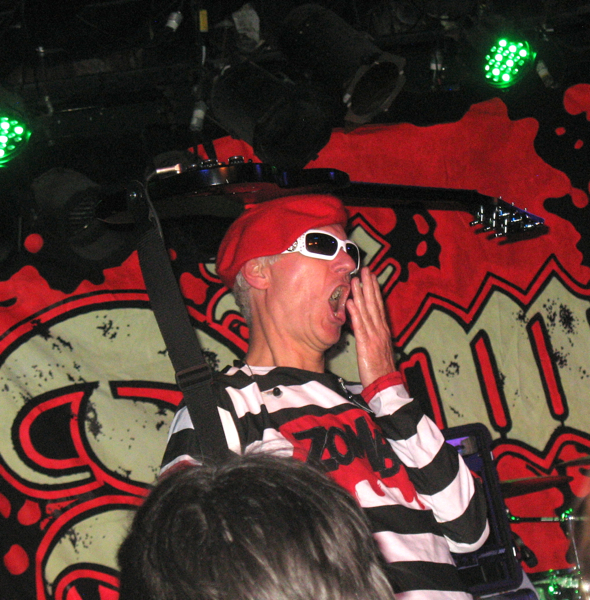 With The Black Album still fresh in their minds, the band ripped through four songs from it in the show's early going: the opulent opener "The History of the World," powerful piston-chuggers "Wait for the Blackout" and "Lively Arts," and the Sensible-sung "Silly Kids Games." They then trotted out two from fantastic 1982 fifth album Strawberries. On its galloping "Ignite," Sensible's propelling guitar pyrotechnics were energized by the relentless, rapid-fire rhythms of bassist Stu West and drummer Pinch, while the bouncy "Stranger on the Town" featured Sensible's chopped riffs intertwining with Monty Oxymoron's chiming keyboard. More familiar live staples from earlier in their career dominated the second half, with 1979 third LP Machine Gun Etiquette's peppy "Anti-Pope" and pummeling "Plan 9 Channel 7" paving the way for 1981 Friday the 13th EP's forward-thrusting "Disco Man." They closed the main set with Damned's two oft-played classics, "New Rose" and "Neat Neat Neat."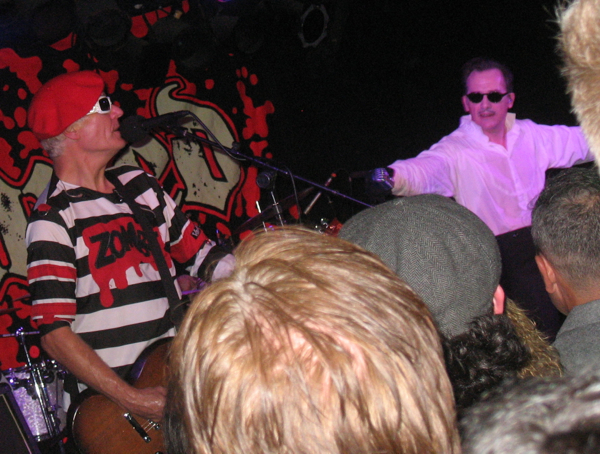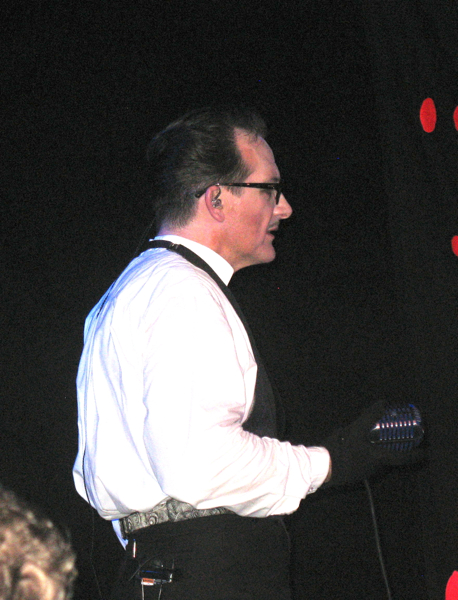 For the encore, the band barreled through their 1980 cover of Jefferson Airplane's 1967 #8 "White Rabbit," as well as 1984 "Thanks for the Night" B-side "Nasty" (Sensible dedicated it to 1982-84 British sitcom The Young Ones' hilarious Rik Mayall, who died June 2014 at age 56; The Damned played the song on the show) and both parts of Machine's keyboard-pumping "Smash it Up." Having now seen the band six times, going back to their 1998 show at San Francisco's Maritime Hall and a 1999 gig at Columbus, OH's Alrosa Villa, this was every bit as "smashing" as the other five.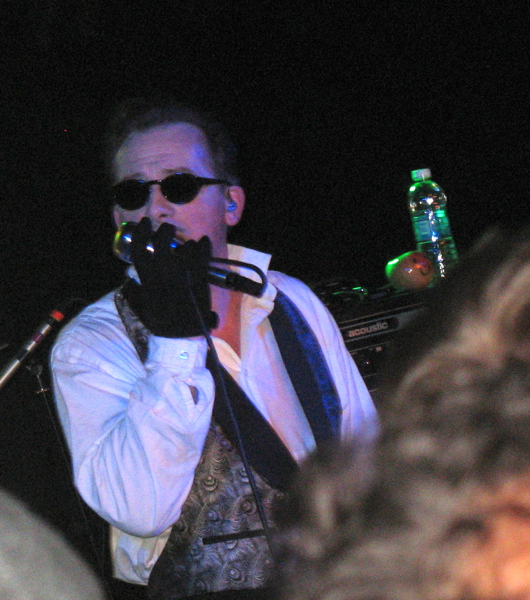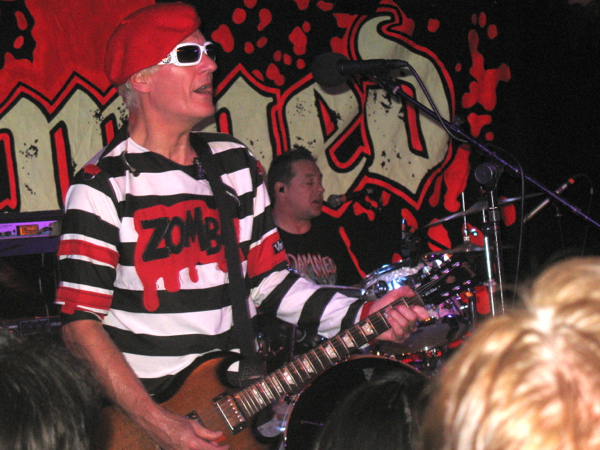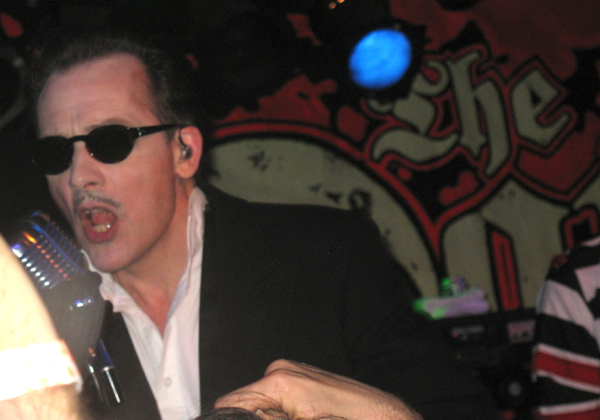 Led by their own stage-stalking, snappily-dressed frontman (and funnyman) Jack Grisham, Los Angeles psych/punk/hardcore vets T.S.O.L. were perfect foils to open the show. They love playing in Asbury Park; I've seen them do headlining gigs here twice before at nearby Asbury Lanes, in 2011 and 2013. But this support slot was still a stunning spectacle, as their boisterous blitzkrieg was bolstered by The Pony's state-of-the-art, crystal clear sound. New drummer Matt Rainwater held his own, even on 1982's rarely-played "Weathered Statues," an audience request which Grisham mistakenly thought he wouldn't know.
Jack Grisham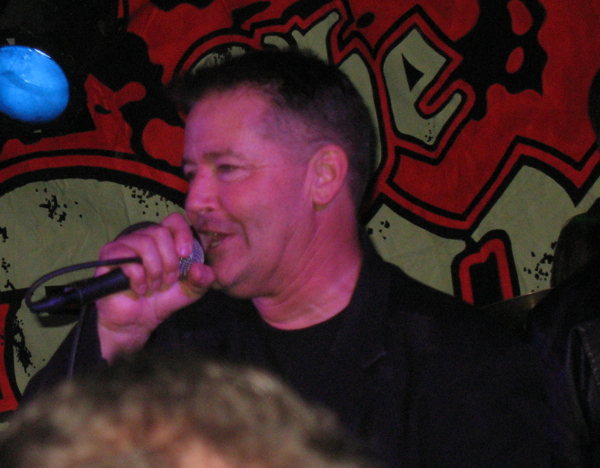 Ron Emory (Hidden: Matt Rainwater)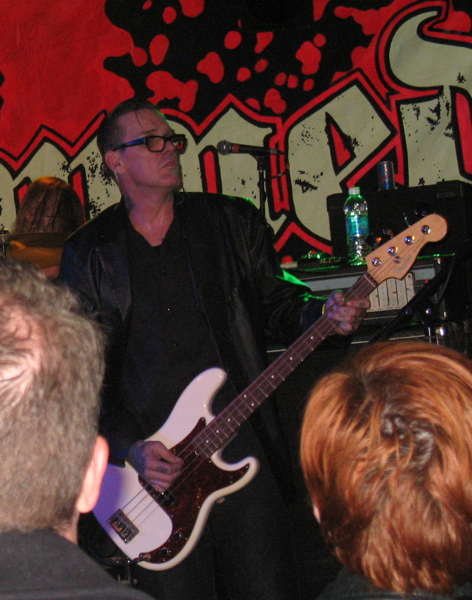 Mike Roche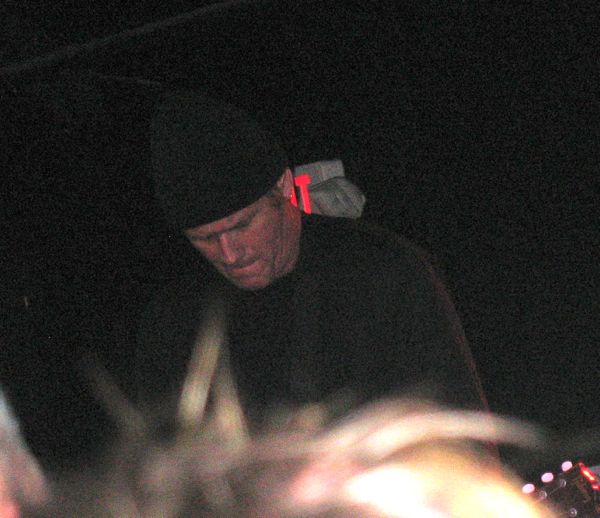 Adeptly assisted by original members Mike Roche on bass and Ron Emory on guitar, as well as 1982 Behind the Shadows-era keyboardist Greg Kuehn, the garishly grinning Grisham growled his way through a sizzling set of old and new material. A vigorous version of Behind's "Wash Away" led into wild and walloping renditions of 1981 T.S.O.L. EP's breakneck "Abolish Government/Silent Majority," 2003 Divided We Stand's gnashing "Serious" (which featured a kicking Kuehn solo), and 1981 Dance with Me's notorious "Code Blue," ending their too-short set with a bang. (I arrived too late to catch the first band, Seattle punkers The Briefs.) ✪
Greg Kuehn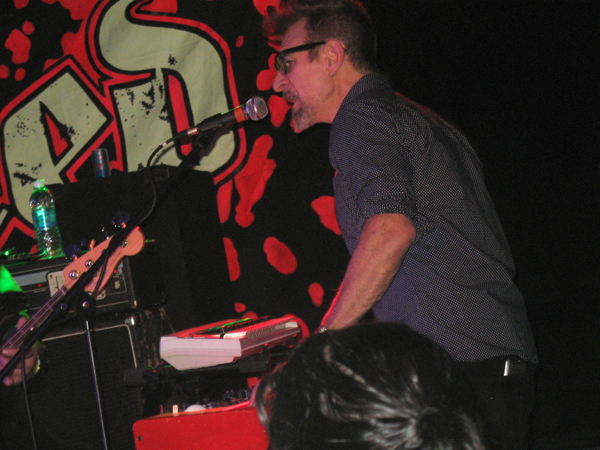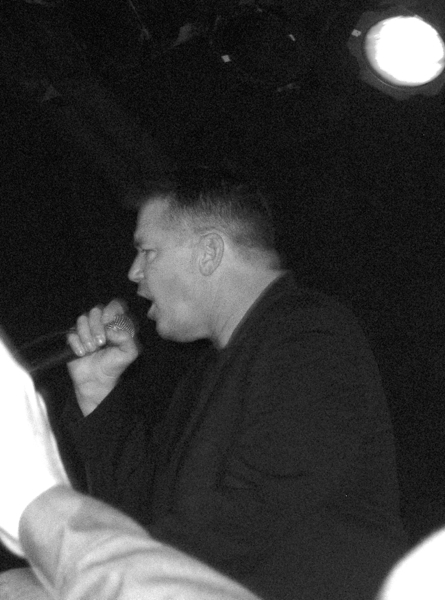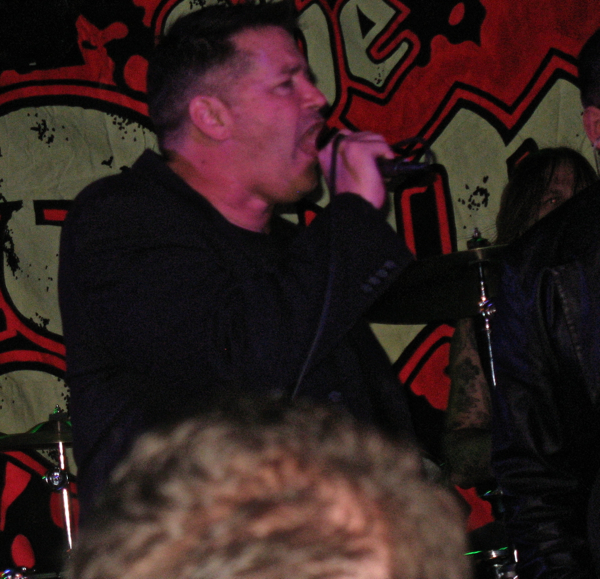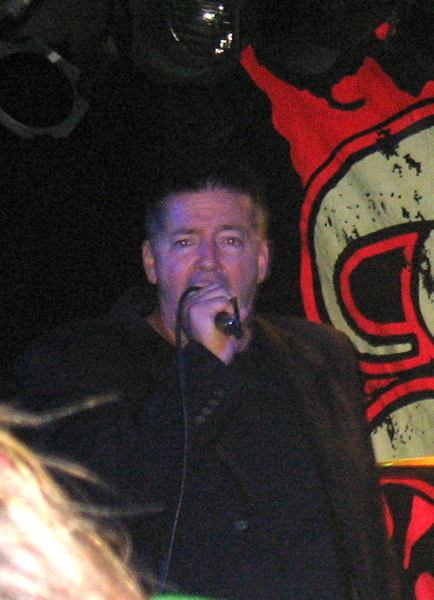 (Below are more Damned photos!)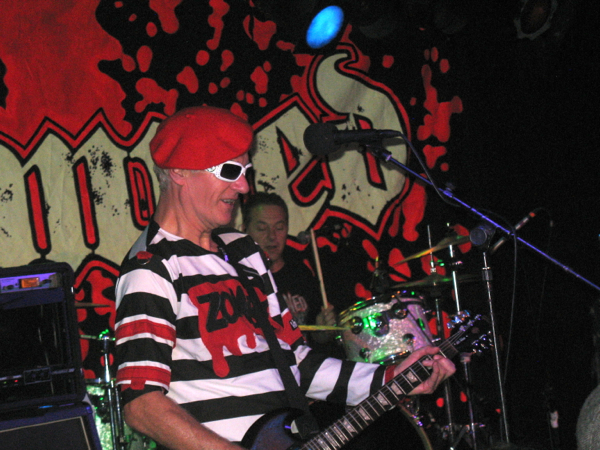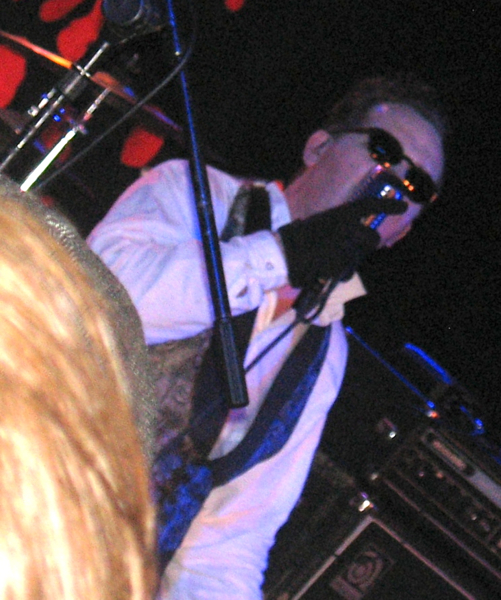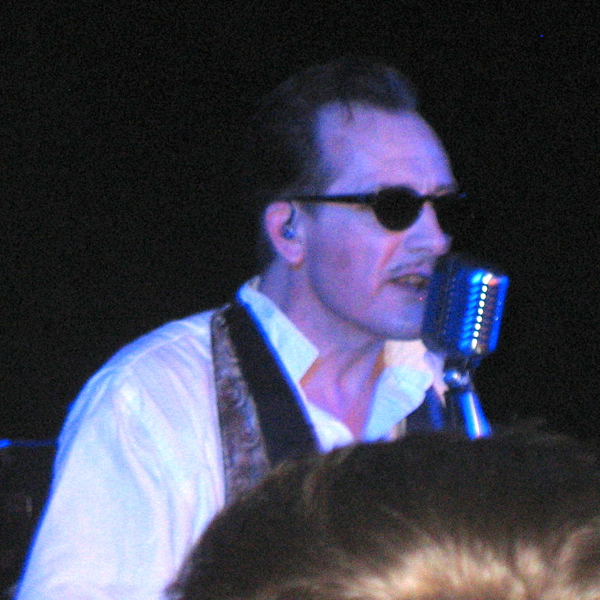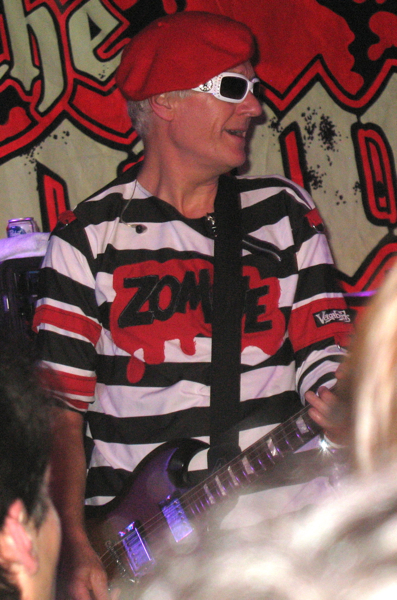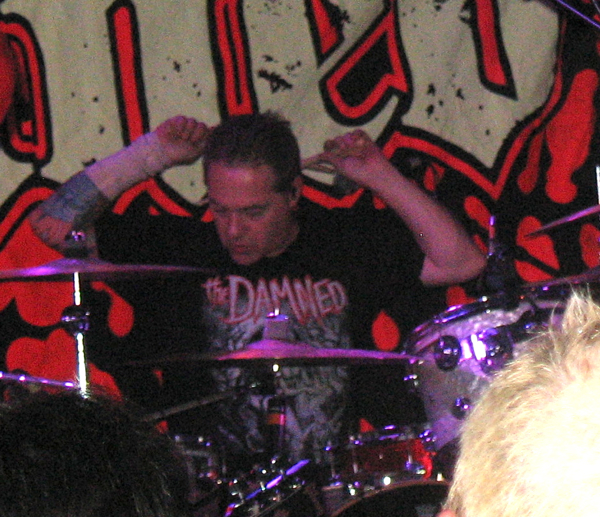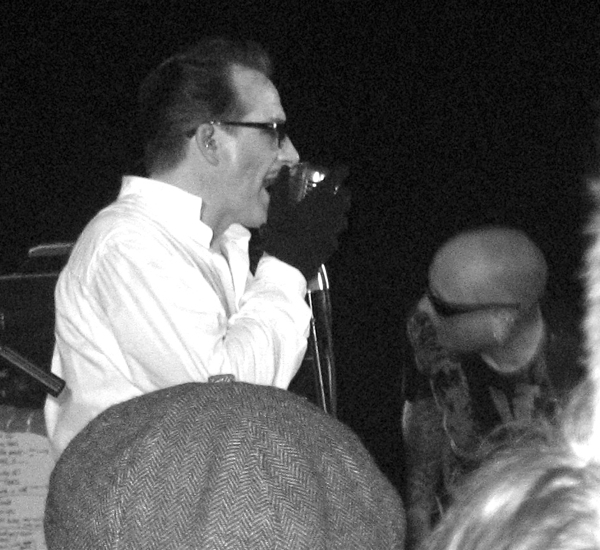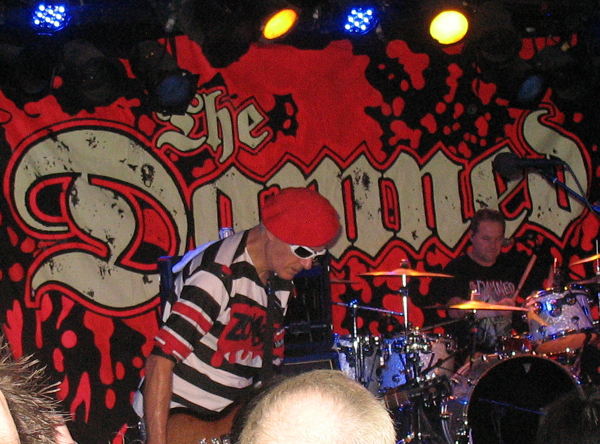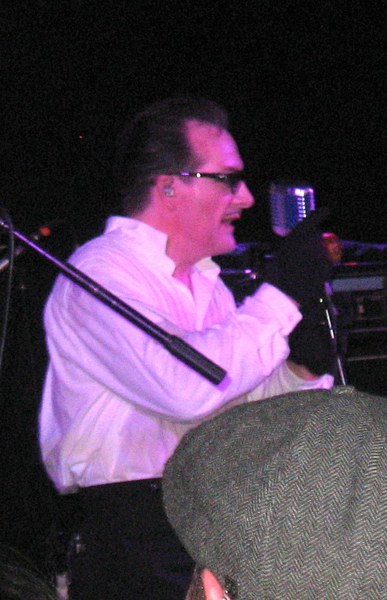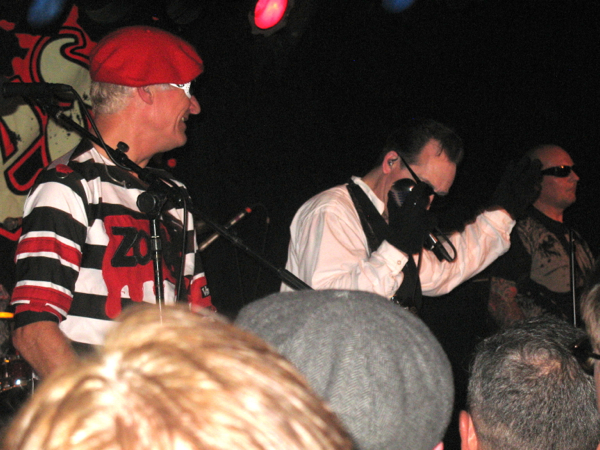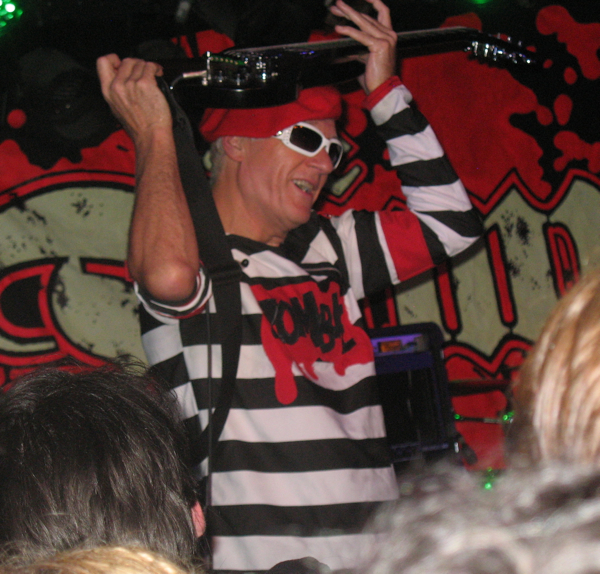 comments powered by