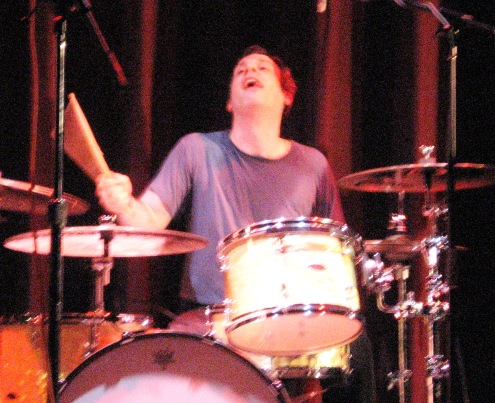 31 August 2006
I'll be completely honest here. I know that RED KRAYOLA mainstay MAYO THOMPSON was in PERE UBU for a time in the '80s, and I also know of his association with THE RAINCOATS (GINA BIRCH was a member of The Red Krayola for a time in the '80s) and his production work with bands ranging from THE FALL to STIFF LITTLE FINGERS, but until recently, I'd heard a lot about him, but heard very little of the music he's made since the '60s under the name of The Red Krayola (he changed it from "Crayola" after the crayon company of the same name threatened him with litigation).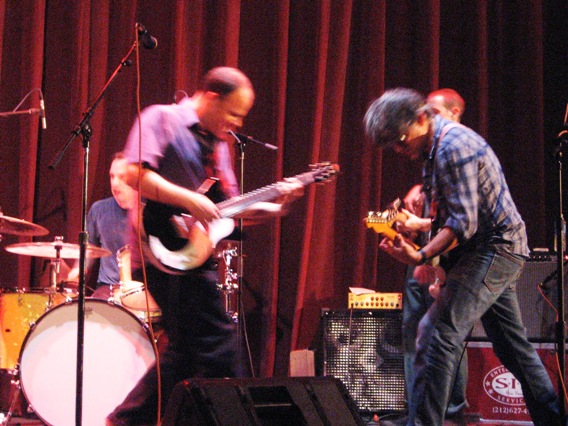 After hearing their new, misleadingly titled album Introduction (which is actually a new studio album; Singles 1968-2002 is actually a much better "introduction" to the band), though, I was curious to see them play live after I found out that they were playing International House as parts of an Arts festival going on there. When I found out that the current incarnation of his backing band includes JOHN MCENTIRE of TORTOISE on drums, I was further intrigued. Despite my (until very recently) lack of familiarity with much of his recorded work, it was a chance to see a living underground legend.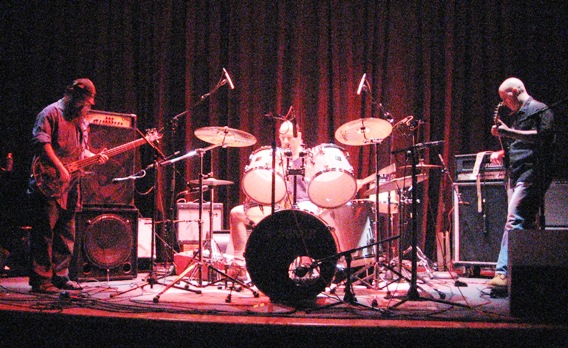 So how was the actual performance? Perplexing but enjoyable, which is kind of appropriate in this case. Thompson, dressed in jogging pants, leaped around the stage like a man half his age, often gazing upon the audience with a slightly mad look in his eyes. McEntire, all cool, calm and collected in a long-sleeve black shirt on a scorching hot day, anchored the rest of the band (including former GASTR DE SOL member DAVID GRUBBS) and perhaps taking Thompson's cue, made a lot of funny expressions that I would describe as "rock face." Much of the music played was of the herky-jerky no-wave and indie-pop variety, genres that The Red Krayola predated by decades and for which they partly helped to set the foundations. The main set consisted of almost all of Introduction, starting with "Cruise Boat" and ending with "Bling Bling." The encore, on the other hand, focused exclusively on older material ranging from "Hurricane Fighter Plane" (covered by ALIEN SEX FIEND, of all bands) from their 1967 debut Parable of Arable Land to several songs from their 1996 effort Hazel for their current label, the Chicago-based Drag City.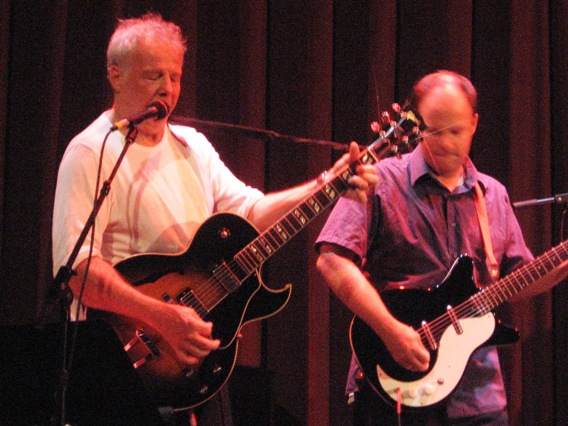 Openers THE NOTEKILLERS were a pleasant addition to a challenging bill. I knew very little about them going into this show, but I knew they were Philadelphia legends and that THURSTON MOORE is a big fan and that he'd recently reissued some of their '80s material on his Ecstatic Peace label. What I didn't know, though, is that instead of a punk or post-punk band (which is what I was expecting based on what I'd heard about them), they would have more in common with the precision and energy of KING CRIMSON's Red or even the propulsive free jazz guitar stylings of SONNY SHARROCK. I can also hear similarities to more recent math-rock instrumentalists like DON CABALLERO as well. Drummer BARRY HALKIN, in particular, was really a force to be reckoned with. He had no less than eight mics on his drums and his playing was like a force of nature that guided and propelled the band into a noise-filled stratosphere. It's great when a band can still retain its initial inspiration after 30 (!) years together.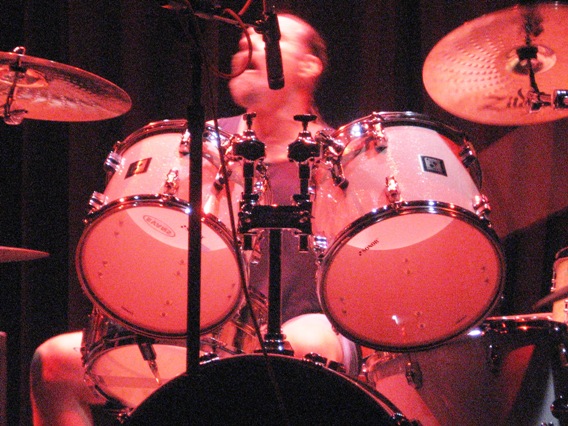 comments powered by