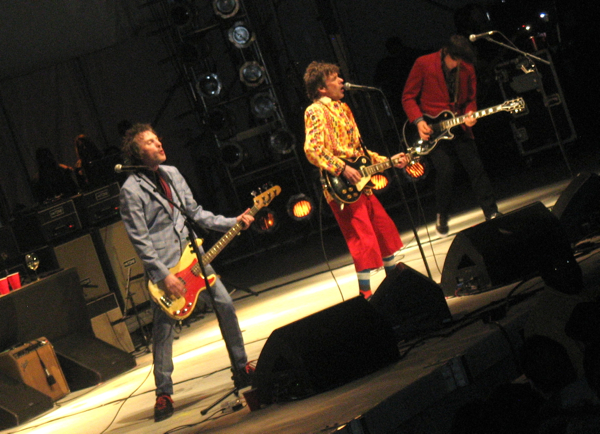 21 November 2014
Photos by Mark Suppanz
My first and only time seeing these Minneapolis marvels was late in their original run, supporting their seventh album Don't Tell a Soul in April 1989, at Rutgers University's Cook College in North Brunswick, NJ (the first of two shows they played there that night). It was the first truly great rock show I had seen since graduating from college, and it stimulated my then-budding interest in music. Still, I was skeptical when the band announced reunion shows in 2013, 24 years after their breakup in 1991. With only singer/guitarist Paul Westerberg and bassist Tommy Stinson left from the original incarnation (drummer Chris Mars is focused on his painting career, and Tommy's guitarist brother Bob died in 1995 – though he had already left the band by 1986, to be replaced by Slim Dunlap, who suffered a stroke in 2012), would this new lineup cut the mustard?
Josh Freese, Tommy Stinson, Paul Westerberg, Dave Minehan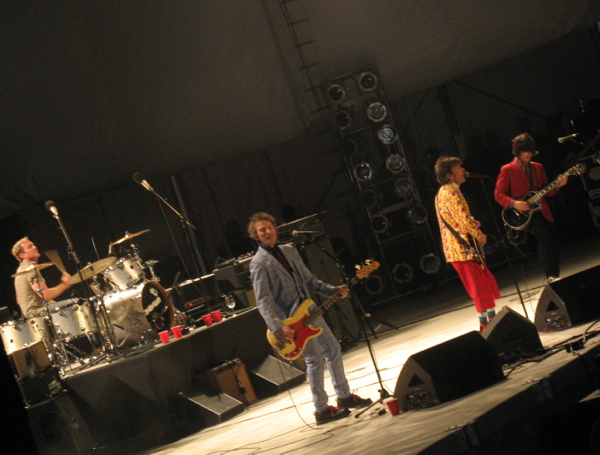 And though that 1989 show I saw was terrific in a Rutgers gymnasium, would their music translate to the enormous confines of this 91-year-old, 10,000+ capacity, and (until recently) dormant and decaying former U.S. Open stadium, even given its storied history of 1960s/70s concerts by legendary behemoths like The Beatles, Bob Dylan, The Monkees/Jimi Hendrix (aside: four of my cousins attended this 1967 show, and my then-11-year-old cousin Andrea confirmed that Hendrix did indeed flip the audience the bird as he left the stage!), and The Who? Finally, would it be worth the exorbitant $77 (including fees) ticket price?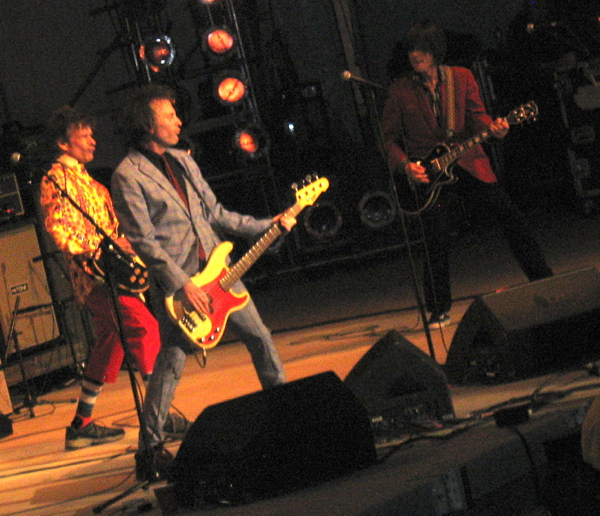 The answer is a resounding "yes," to all three questions! First, both of the band's "replacements," guitarist Dave Minehan (of Boston's Neighborhoods) and in-demand drummer Josh Freese (who's played with Devo, Nine Inch Nails, and Weezer, as well as with Stinson in Guns 'N' Roses from 1998-99), have previously worked with Westerberg during his post-'Mats solo career, and not surprisingly had an in-depth, intuitive knowledge of his former band's catalogue. On every song, Minehan replicated the elder Stinson's stinging, searing lead guitar lines with aplomb, while Freese similarly emulated Mars's fluid stickwork, but with a heftier, booming wallop.
Second, despite the venue's vastness, this somehow felt more like an intimate show. The eager, enthusiastic audience sang along loudly to nearly every song, the band's behavior and banter was casual and informal, and the sound was robust and resonant as it reverberated through the cool September night sky. While the long trek from New Jersey to Queens during Friday rush hour was a drag, and the outdoor stadium's 10 o'clock curfew left the band scrambling for time (though Stinson did squeeze in a story about tripping on the sidewalk and breaking his "crooked and bulbous" nose while getting to soundcheck!), this show more than exceeded my expectations. In fact, to say this obliterated that 1989 Rutgers gig would be an understatement!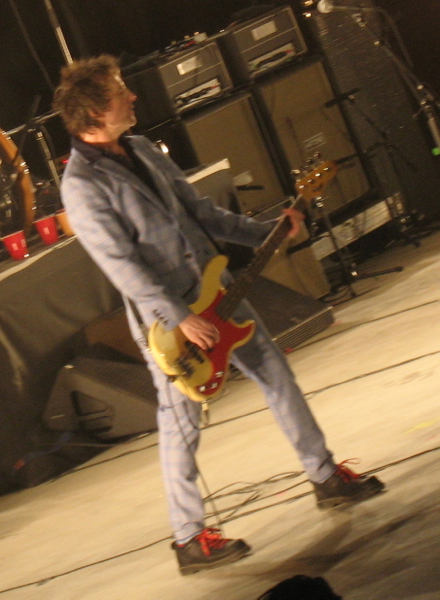 Even with the early curfew and opening sets by The Hold Steady and Deer Tick, The 'Mats managed to fit in a well-rounded, nearly-all-killer 29-song set that touched on all eight of their albums without focusing on any one specific period. As if to prove the new lineup's vitality and strength, they opened the show like a rodeo bull out of the gate, plowing through Let it Be's "Favorite Thing" and three rapid-fire smashers from their 1981 debut Sorry Ma, Forgot to Take Out the Trash – "Takin' a Ride," "I'm in Trouble," and "Don't Ask Why" – that left any remaining naysayers gaping with awe.
Elsewhere, they combined breakneck punk with an R&B influence on Let it Be's galloping "Tommy Gets His Tonsils Out" and Hootenanny's chugging "Take Me Down To the Hospital." Following an abridged cover of The Jackson 5's 1969 #1 debut single "I Want You Back," the attack continued with Hootenanny's driving "Color Me Impressed" and the crunchy Tim-era non-LP nugget "Nowhere is My Home." Later, Let it Be's bouncy "I Will Dare" segued into Sorry Ma's fast and pounding "Love You Till Friday," which bled into an equally raucous rendition of Chuck Berry's 1955 #5 "Maybellene."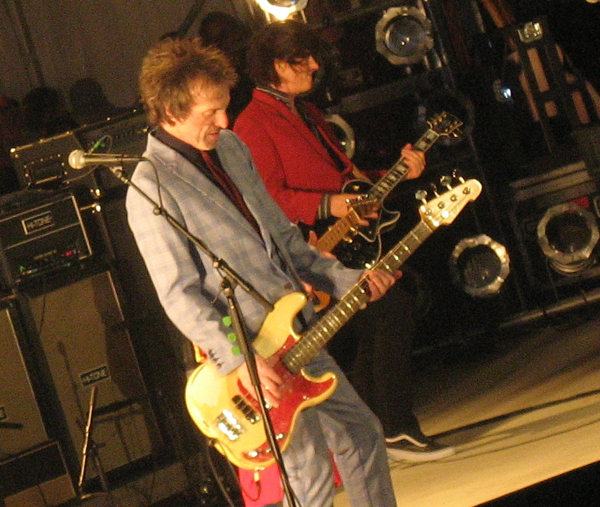 But their slower and mid-tempo tunes also made a huge impact. This was due mainly to Westerberg's still-fantastic and distinctive voice, which blends rock 'n' roll toughness and swagger with feeling and sensitivity. He sounded alternately frisky and forlorn on twin Don't Tell a Soul singles "I'll Be You" and "Achin' to Be," wistful on Pleased to Meet Me's gently rollicking "Valentine," and compassionate on quieter laments like Let it Be's "Androgynous," All Shook Down's title track (which Westerberg curiously sang while on his knees), and Tim's "Swingin' Party."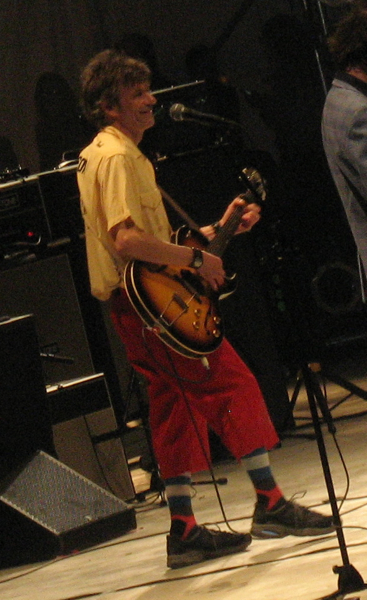 Following the Westerberg solo track "Love You in the Fall" (recorded with Stinson for the 2006 animated Open Season soundtrack), the main set wound down with a momentous quintet of crowd favorites. "Can't Hardly Wait," the explosive "Bastards of Young," the harmonica-flecked, Stinson-sung (and lone Stink selection) "White and Lazy," and the two thunderous closers "Left of the Dial" and "Alex Chilton" each multiplied in thrust and force (and loudness; per the NY Times, the finale was amped up to three times the venue's maximum limit, earning the band a $3,200 fine!) and elicited deafening applause. Pressed for time ("The neighborhood has to go to sleep," Stinson said), the band could only muster the laid-back "Unsatisfied" as an encore. But make no mistake: the contented throng pouring into the mostly deserted streets of Forest Hills left feeling plenty satisfied. ✪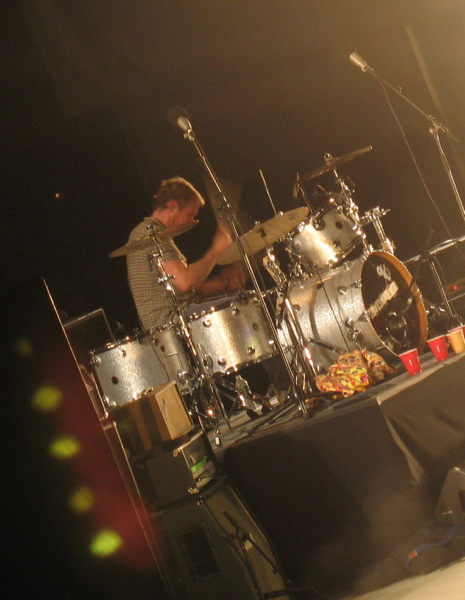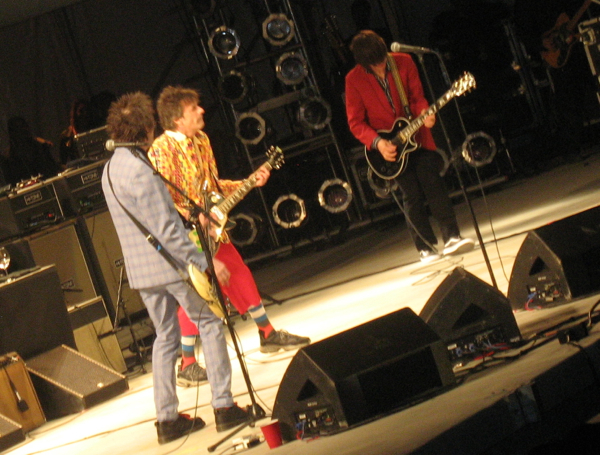 Setlist:
Favorite Thing
Takin a Ride
I'm in Trouble
Don't Ask Why
I'll Be You
Valentine
Waitress in the Sky
Tommy Gets His Tonsils Out
Take Me Down to the Hospital
I Want You Back (The Jackson 5 cover)
Color Me Impressed
Nowhere Is My Home
If Only You Were Lonely
Achin' to Be
Kiss Me on the Bus
Androgynous
I Will Dare
Love You Till Friday
Maybellene (Chuck Berry cover)
Merry Go Round
All Shook Down
Swingin Party
Love You in the Fall (Paul Westerberg song)
Can't Hardly Wait
Bastards of Young
White and Lazy
Left of the Dial
Alex Chilton
Encore:
Unsatisfied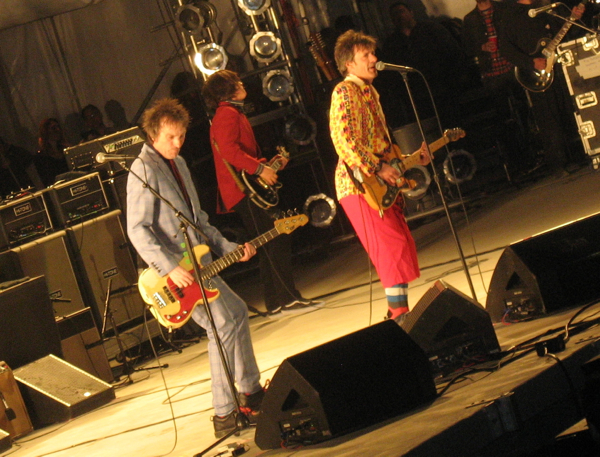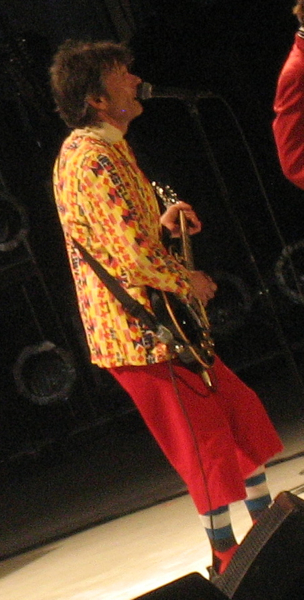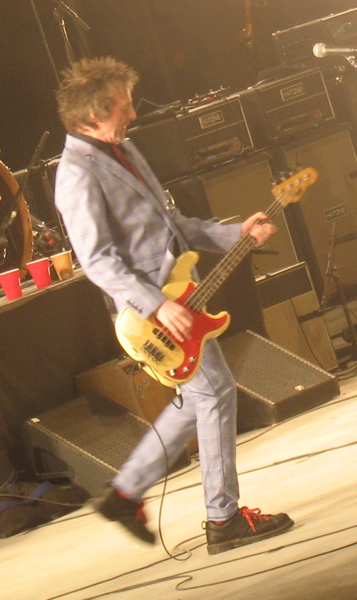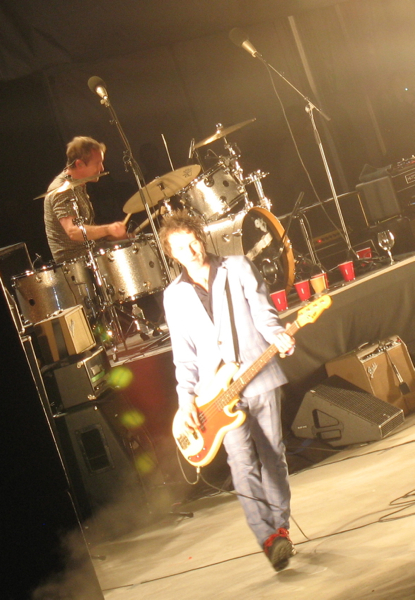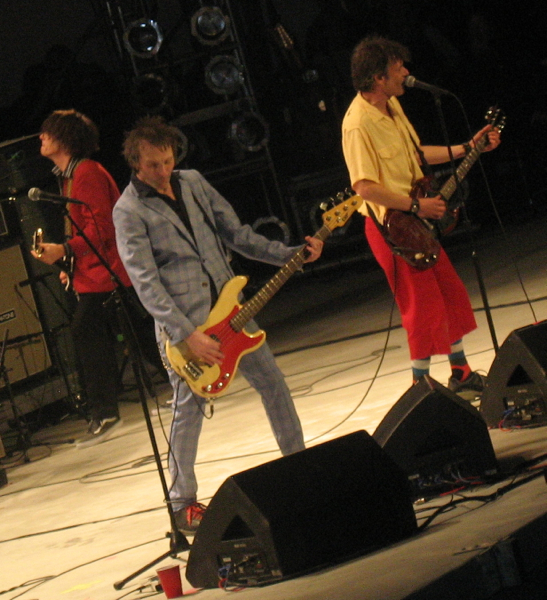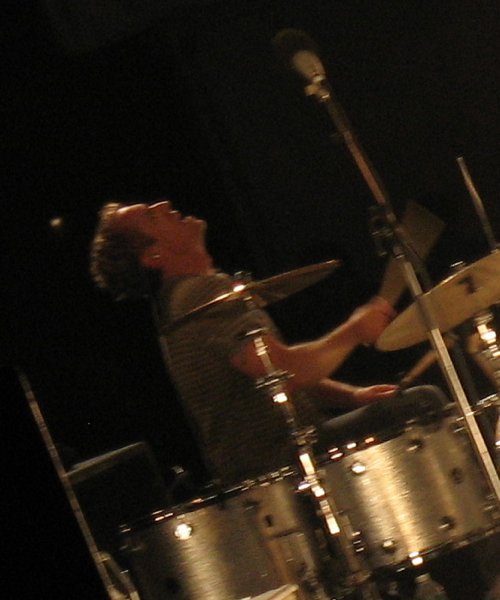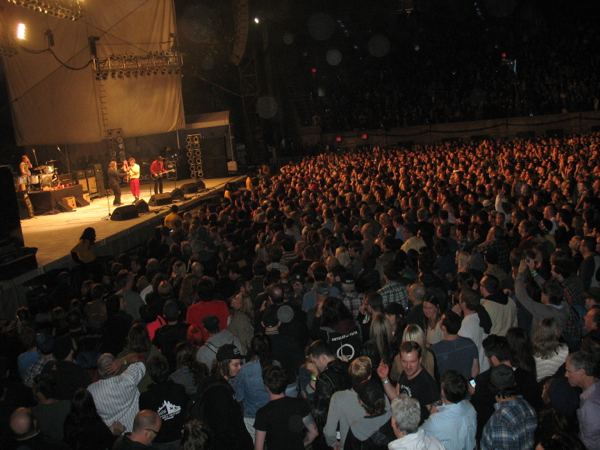 comments powered by