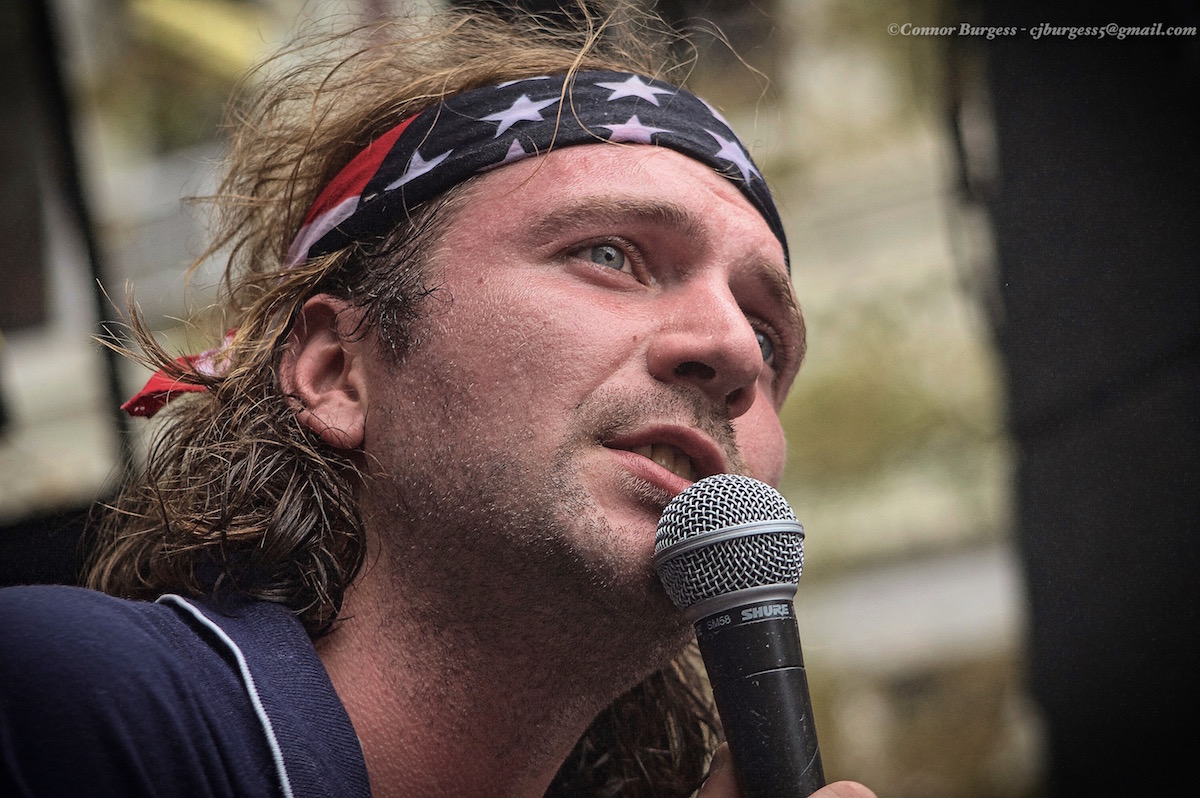 25 July 2016
In Chicago, you'd be hard pressed to find a more musically in-tune (and hip) neighborhood than Wicker Park. Bustling with boutiques of all kinds of different products, the area is a haven for 20-somethings looking for good food, fine clothing, records, and an overall "young" environment. Needless to say, it seems like a no-brainer to host a street festival at a location where it'd get such a heavy amount of traffic.
Thus, Wicker Park Fest holds the unofficial title of "The Best Neighborhood Street Festival in Chicago". After being there all of Saturday, I'm honestly inclined to agree- if just for the music.
After getting in at around 2:45, and milling about in the vendor section, I headed off to the South Stage to catch Hawley a native, 3 piece post-punk group. Their self-titled freshman album was released in 2011, followed by Tiger , which you can purchase for a remarkable $7 on Bandcamp (trust me, it's a steal). It's a band described as a "fiery revival", compared to acts such as Interpol and the Yeah Yeah Yeahs, and their set attracted quite the passionate crowd, singing along to Bloodplay and Scared, just to name a few.
Hawley: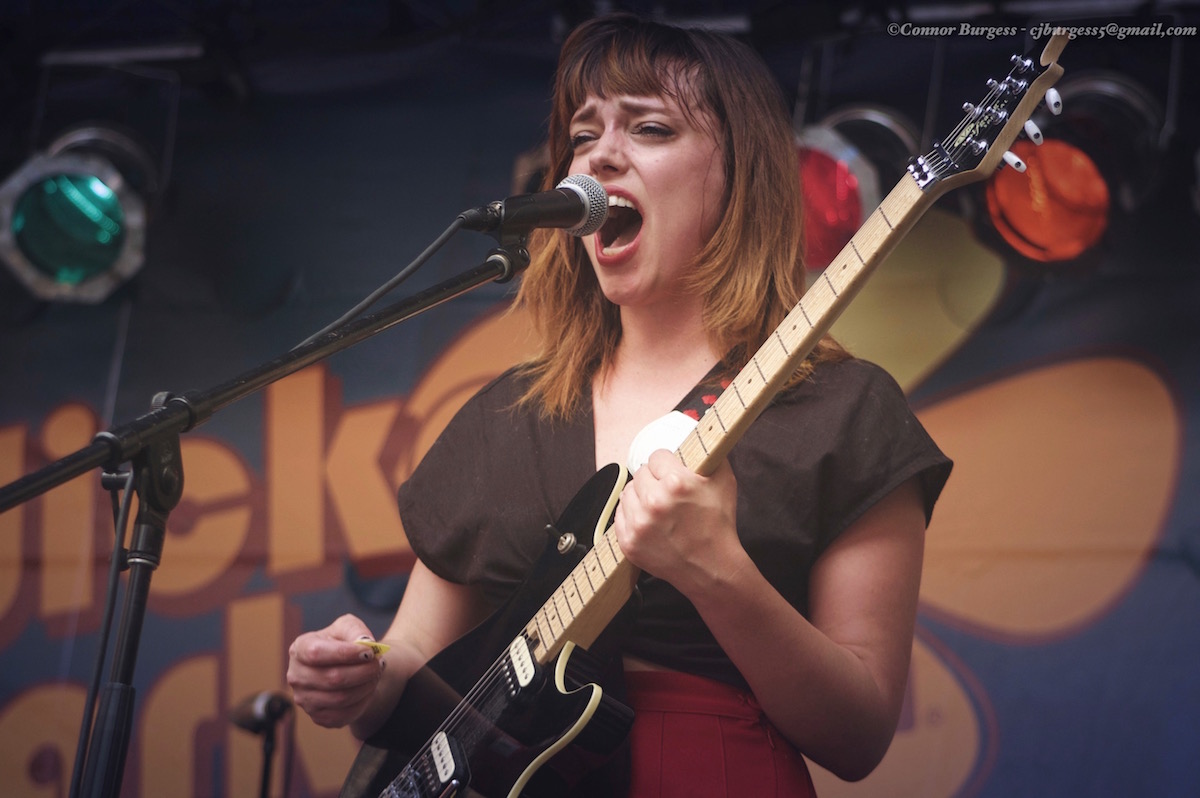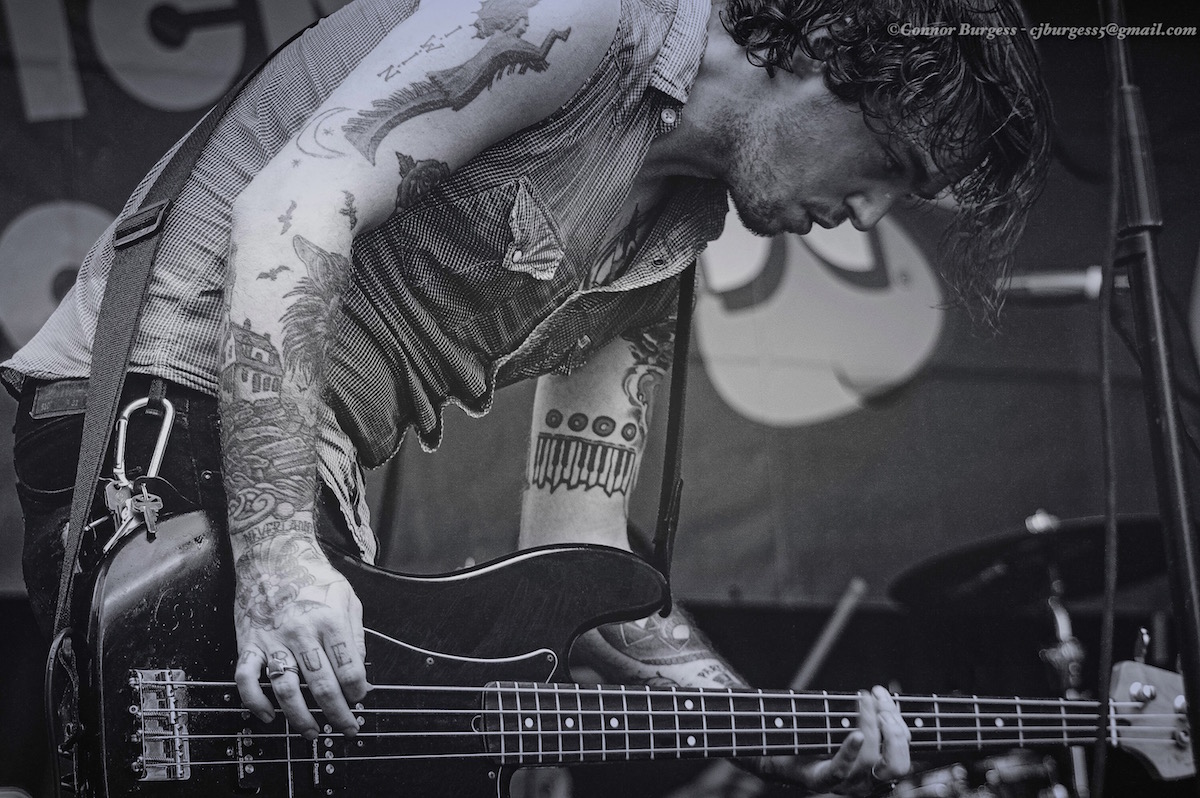 I decided to stick around at the stage, watching as the members of Uh Bones set up and prepared to dive into their set. Also Chicago natives, the band has put out 3 albums, with their latest, Drink to Sleep having come out in 2013. Although there was a 3 year gap between their latest material and the set that day, that didn't seem to perturb them whatsoever, delivering to the same passionate, millenial-packed crowd that had stuck around from Hawley's set just 15 minutes prior. Go check them out on Bandcamp as well, their work is certainly worth a listen.
Uh Bones: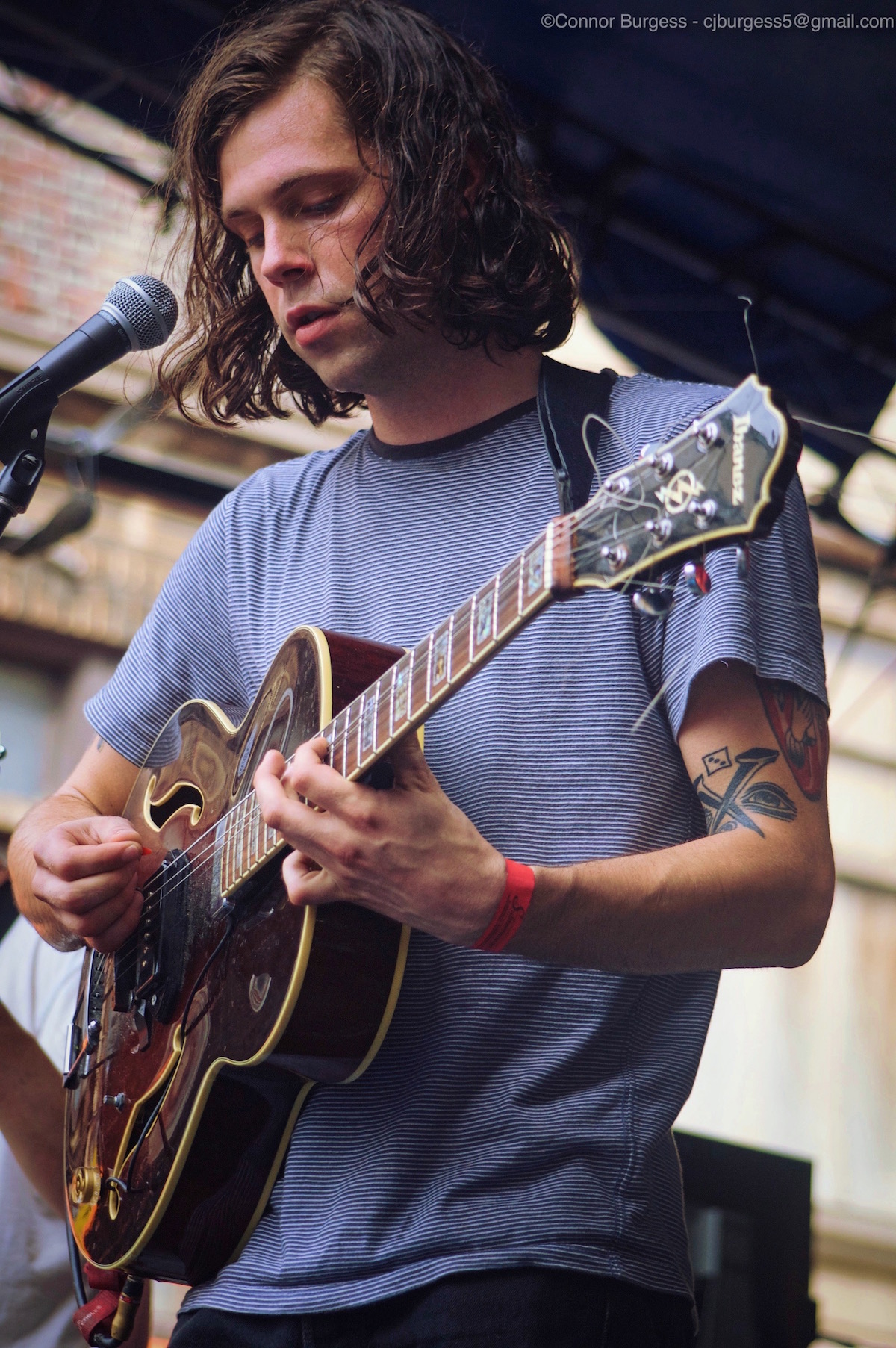 Of course, I had presumed that the highlight of the evening would be seeing The Mountain Goats for the first time, but it came in a very different form, in one of a certain Jimmy Whispers, a Pitchfork veteran, and a tour companion with Chicago legends' Twin Peaks.
I had certainly heard of him before, but his set was truly unlike anything I had seen before. Coming out onstage solo, greeting audience members, and throwing around his mic stand, Whispers launched into a heartbreaking, world-weary set, decrying our political climate, kissing dogs, even scaling one of the speaker towers, before quickly hopping down and resuming the song.
Whispers was once James Cicero, the frontman for indie-pop group Light Pollution. after breaking away from the band to work on his own, his work became genuinely noticed not by his lyrics, but with his showmanship. As Pitchfork's Sasha Geffen tells us, _"It works when he sticks to his music".
I don't quite have faith in myself to give him a review adequate for the show he put on, so go do yourself a favor, and experience him live. It's absolutely worth it.
Whispers: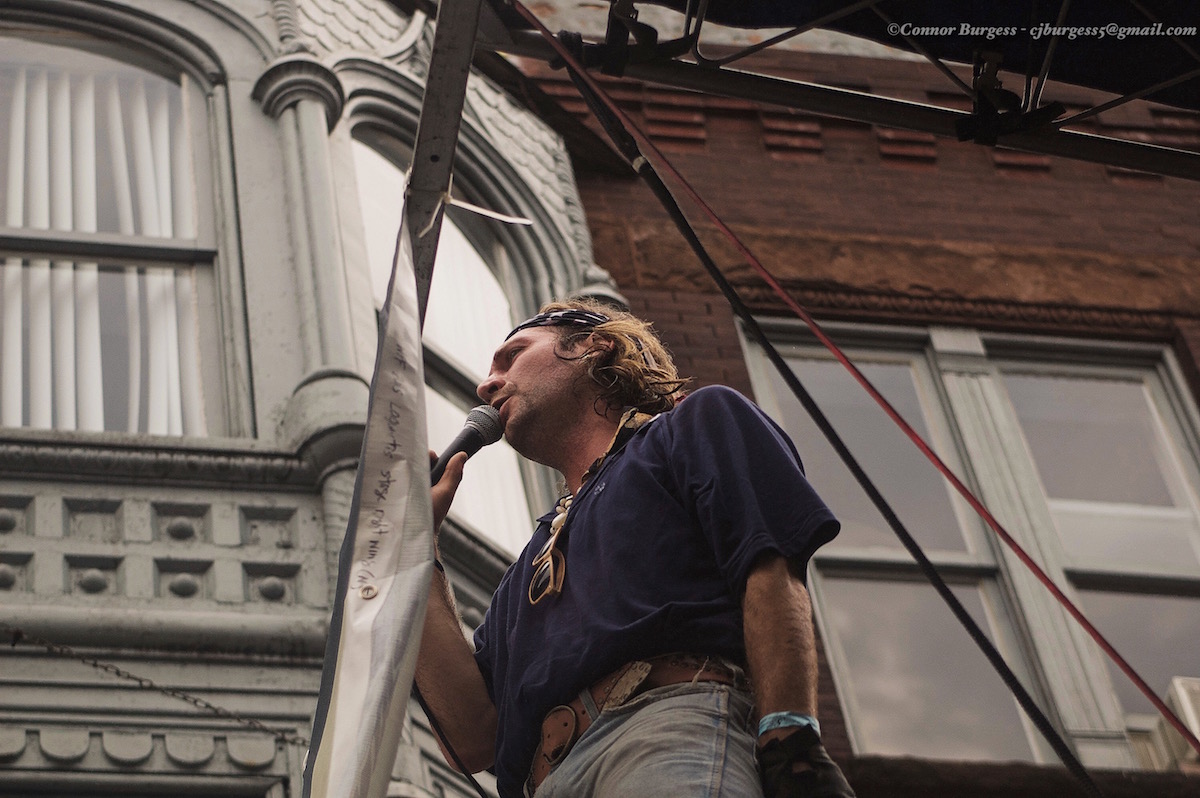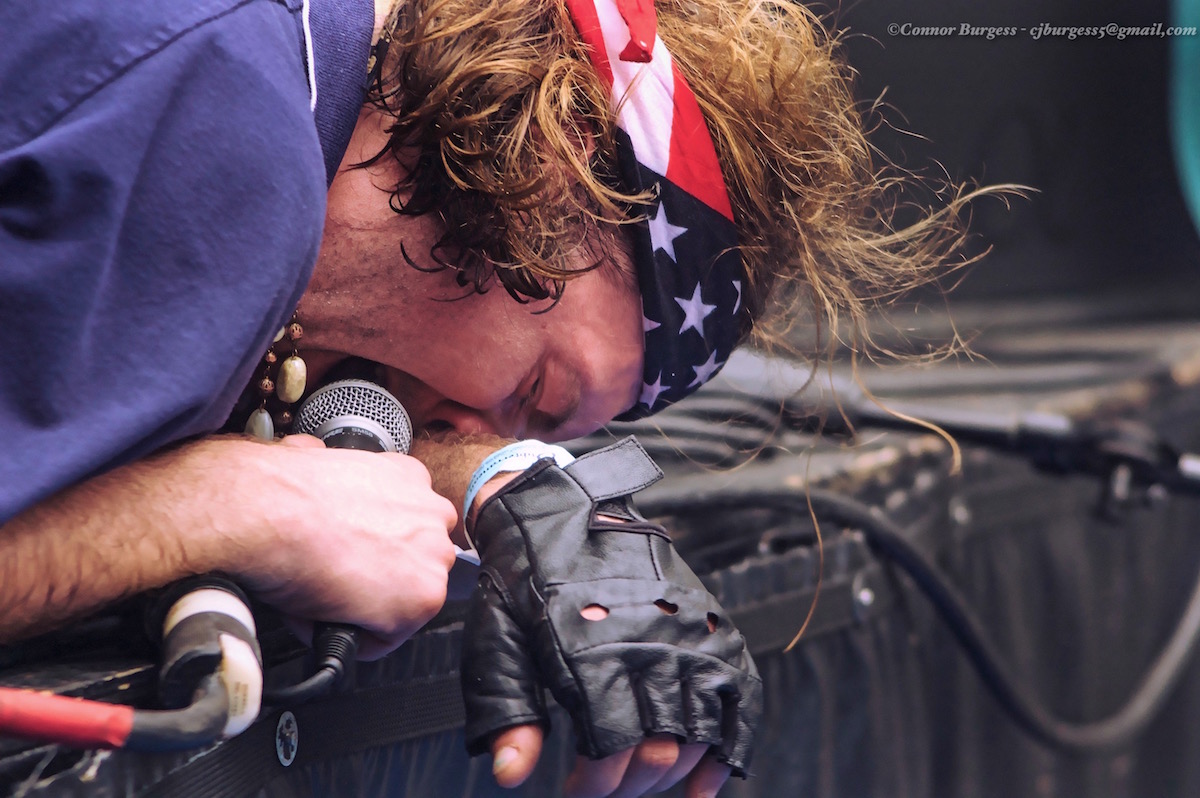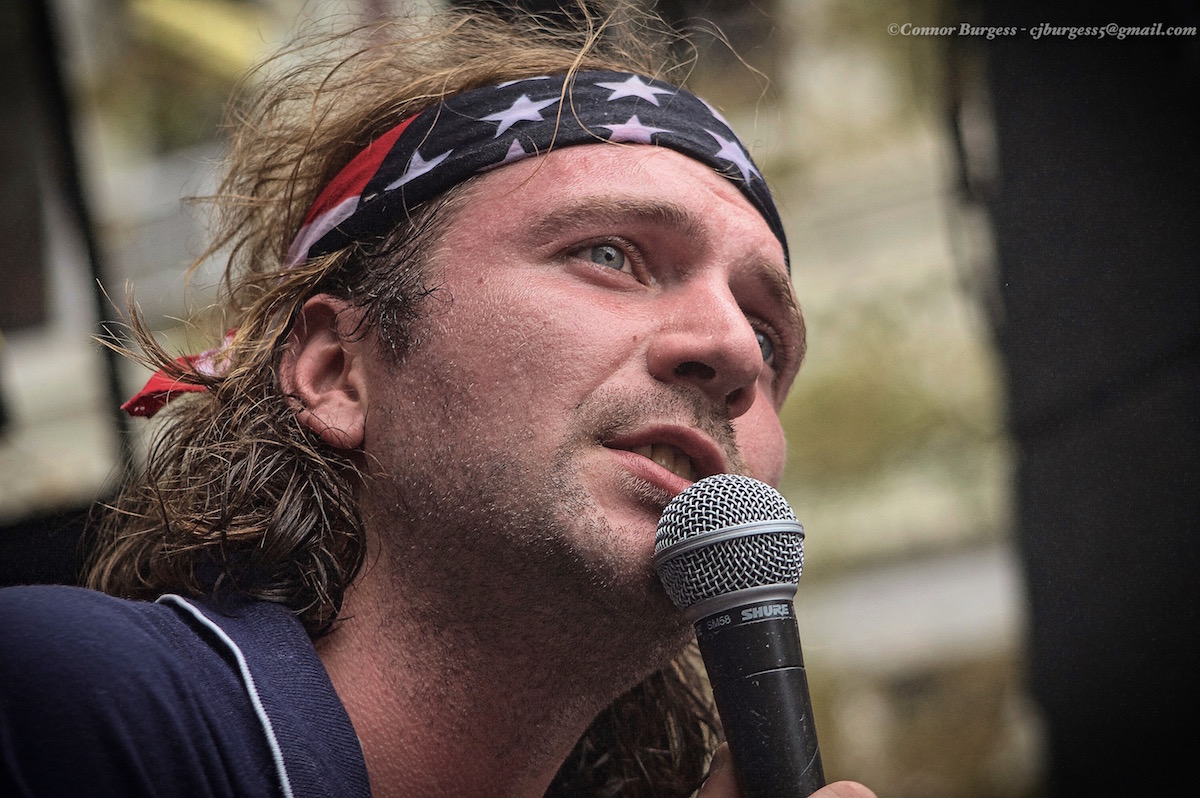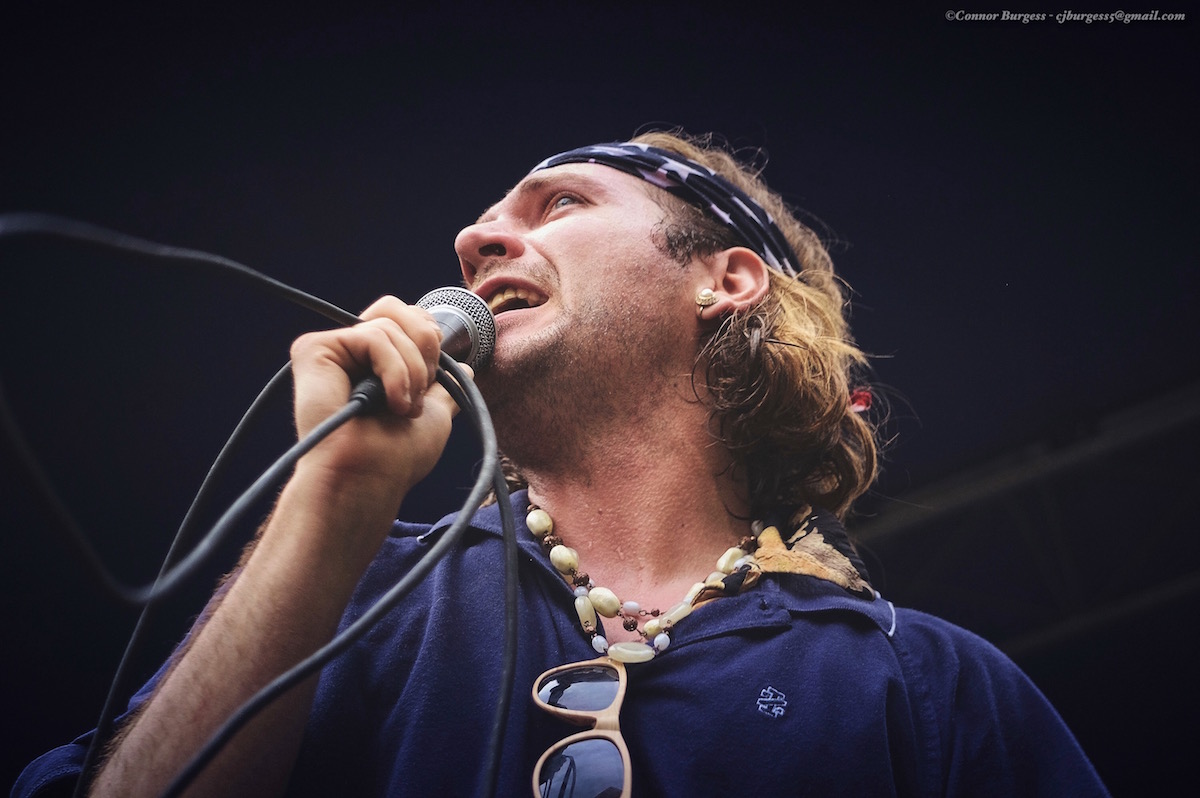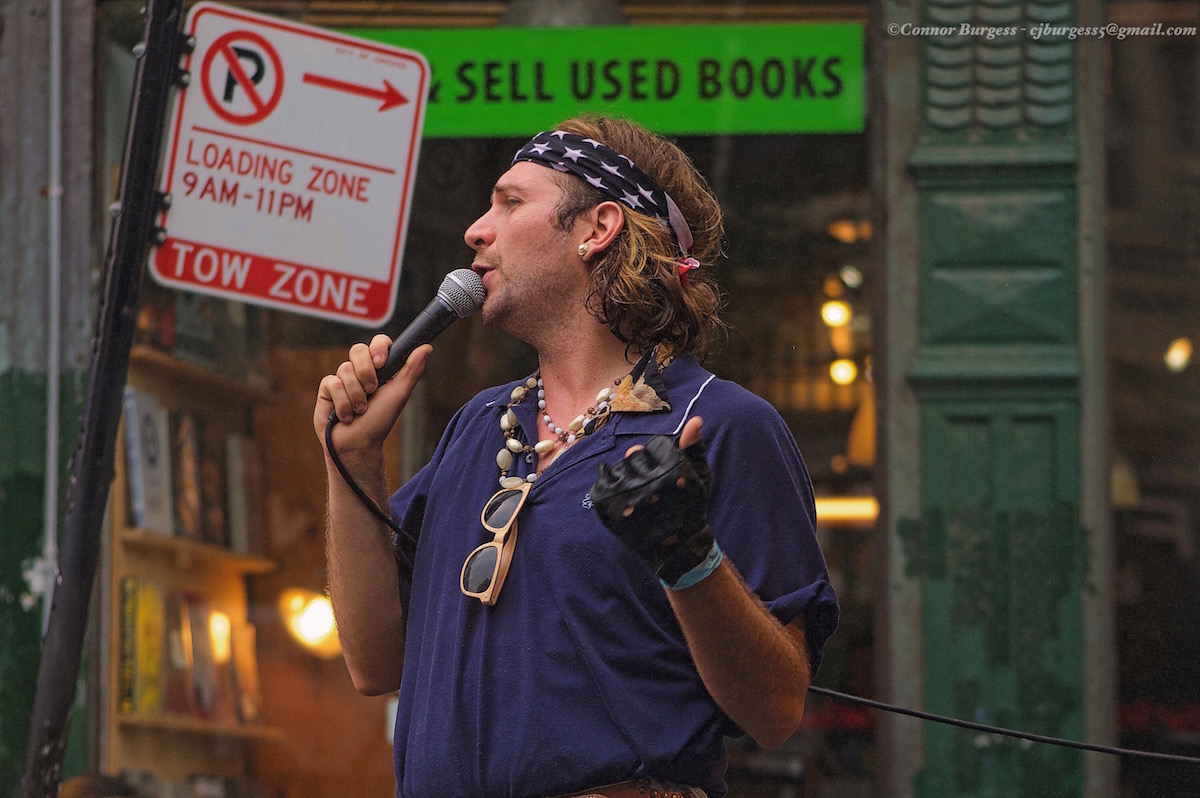 Although I was quite excited about seeing The Mountain Goats live for the first time, the Chicago weather had other plans for my companions and I, and proceeded to dump a torrential amount of rain and thunder on our woefully underprepared heads- and by the time John & co. announced that they were still performing, we were already on our way home. I can only hope that I'll see them this September in Bloomington.
Overall, Wicker Park Fest has simply the best of what a good street festival has to offer. Quirky booths, amazing food, and even better music, I would highly advise anyone to attend next year. Even pitch in $10 to get the free button at the entrance. It's worth the small price to keep such an excellent festival running smoothly.