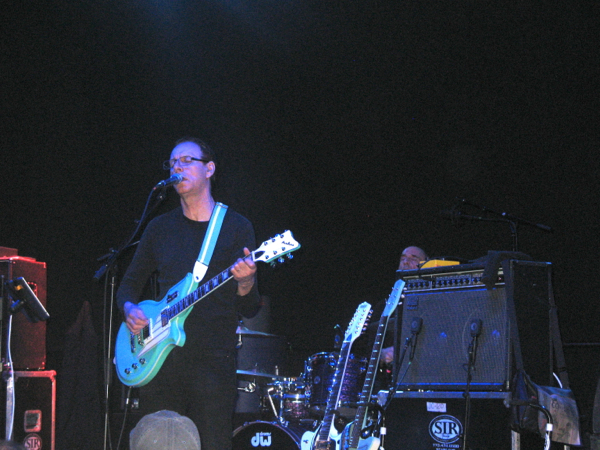 19 September 2015
Photos by Mark Suppanz
A couple of conflicting concerts caused me to miss this legendary post-punk foursome's two NYC gigs on this tour, so it was nice to have this Philadelphia show as an emergency back-up. Of course, that meant a tedious 100-mile trek from Montclair, NJ, but it was still well worth the price of petrol. As I discovered from seeing Oakland's Rogue Wave here in 2013, the spiffy, spacious Union Transfer – named for the baggage company that occupied the building from 1918-42 – boasts a state-of-the-art sound system that rivals any similar-sized New York club. Thanks to UT's translucent acoustics, every one of the jagged, sharp-edged riffs bursting from the guitars of frontman Colin Newman and his younger, newer cohort Matthew Simms came through loud and clear.
Colin Newman & Robert Grey

Graham Lewis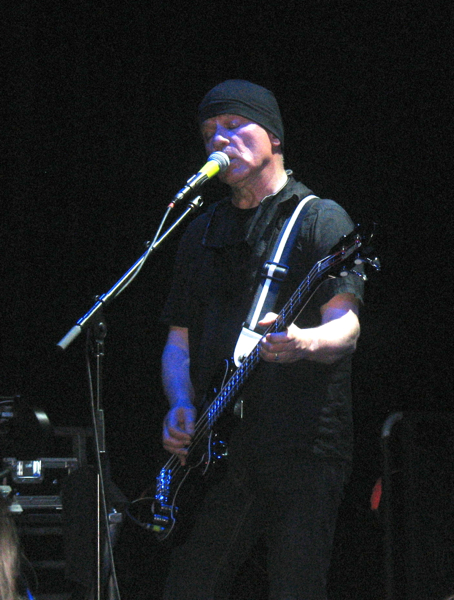 Putting aside the venerable venue's attributes, let's focus on the historic headliners. Wire shows have always been forward-looking affairs, going back to their 1980s tours when they would ignore their early LPs in favor of playing new or unreleased material. That conviction still held tonight, as the band played all 11 songs from their brand new, 13th LP Wire (their first self-titled album), and even threw in one new non-LP track for good measure, the psych-inspired "Wild Boar." How many bands that formed when Gerald Ford occupied the Oval Office can still deliver a satisfying, stimulating show without having to rely on rehashing their classics?
Matthew Simms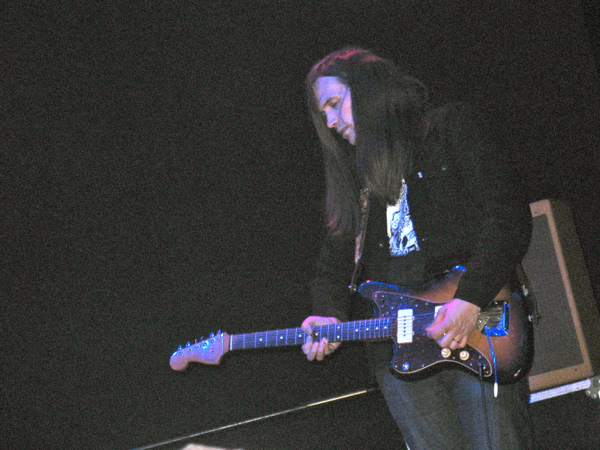 Indeed, bracing new album bangers like "Blogging," "In Manchester," and "Split Your Ends" pierced the air like a thousand buzzsaws. Ditto the rancorous, unrelenting trio "Joust & Jostle," "High," and "Octopus." Each one was further bolstered by the hard-driving rhythms of quick-picking bassist Graham Lewis and robot-like drummer Robert Grey, and branded by Newman's biting bark. Meanwhile, Wire's two labored, lurching tracks, "Sleep-Walking" and "Harpooned," squealed and scraped like a smoldering steel factory, with Simms sitting on the floor fidgeting with his effects pedals like a kid playing with his model train set.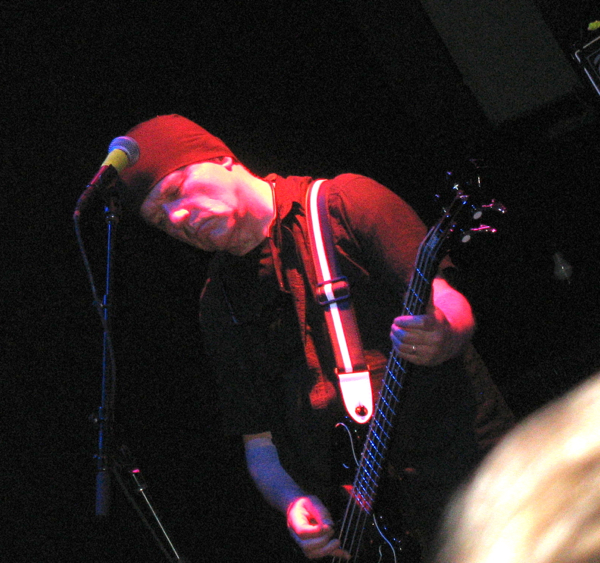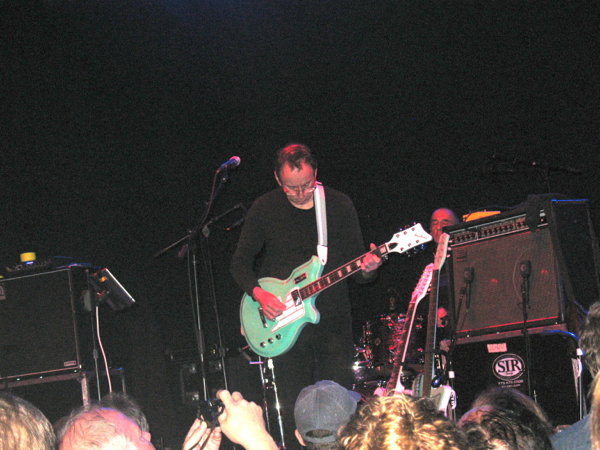 To appease nostalgic fans who pined for a few numbers with more mileage on them, the band obliged with a handful of pre-Y2K tunes. They included back-to-back galloping gnashers "Boiling Boy" and "Silk Skin Paws," from 1988's A Bell Is a Cup…Until It Is Struck, along with one apiece from their classic 1977-79 first three albums: Pink Flag's brief "Brazil," Chairs Missing's buzzing "Used To," and 154's bright "Blessed State" (the latter was one of two featuring the gruff-voiced, black cap-donning Lewis on lead vocals, the other being Object 47's "Mekon Headman"). With such a cutting-edge, copious, 39-year-old back catalog on display, Wire continues to confound. ✪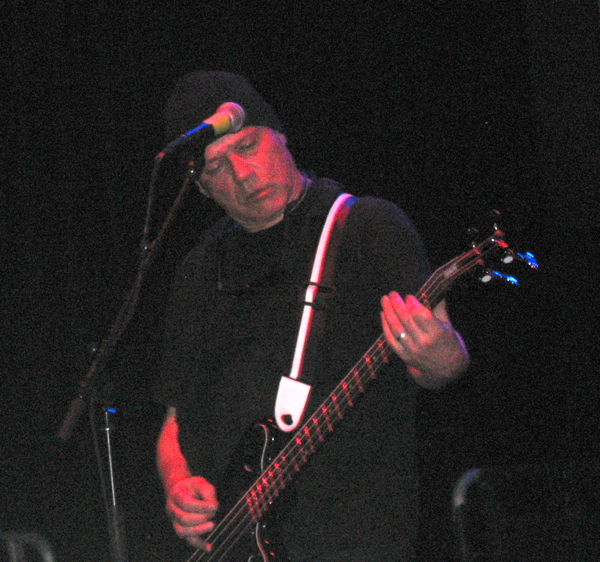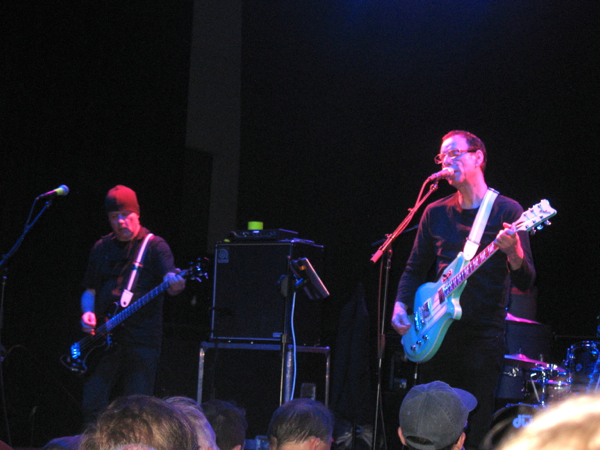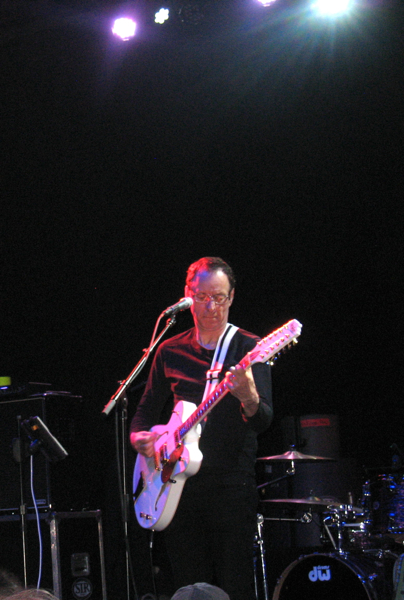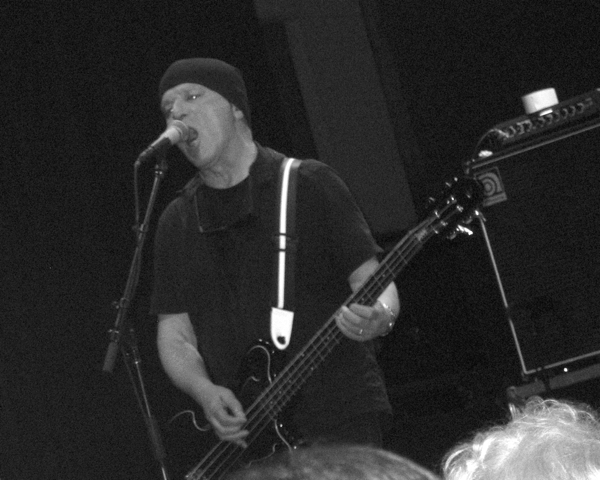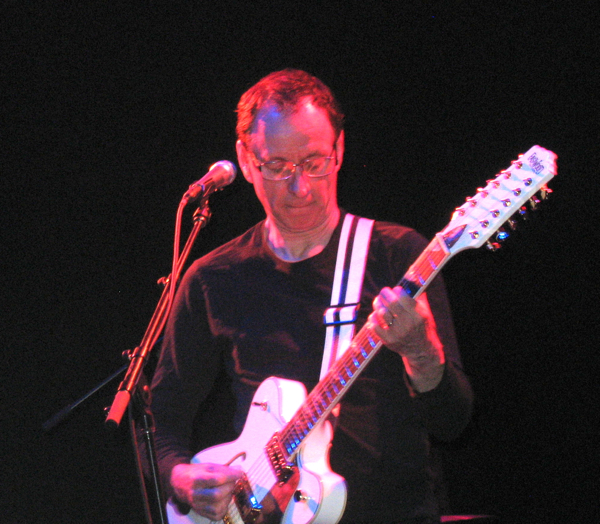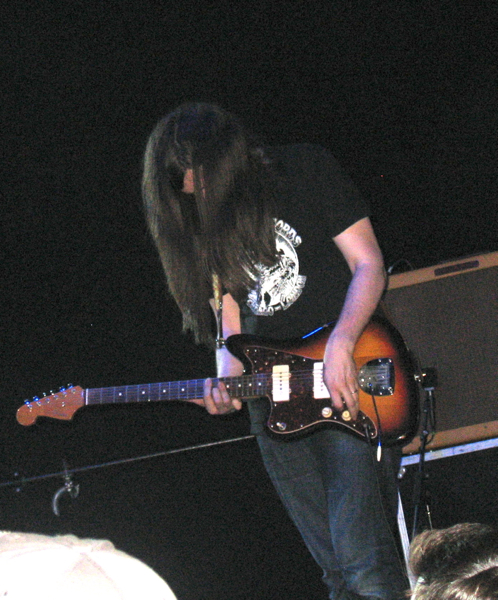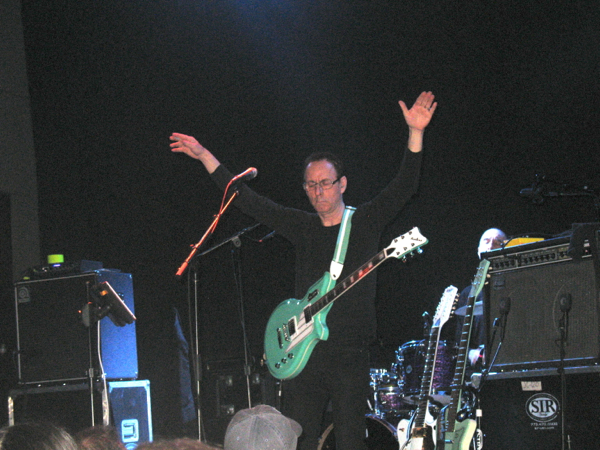 comments powered by