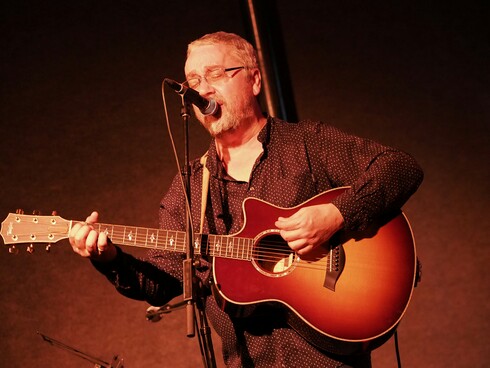 26 May 2014
I didn't intend to review this show, but it was so good that I felt compelled to cover it anyway. The Iron Horse is possibly my favorite venue to see bands, with its small space and superb sound. Both Gabriel Kelley, a folk singer from Nashville, and Welsh born Karl Wallinger, leader of World Party, fit perfectly into this room.
Kelley admitted to being pretty green at touring, and seemed extremely grateful for the opportunity to hit the road with World Party. His sincere, heartfelt tunes were tinged with hints of folk and country, and his fine, clear voice carried them forward well, as did his deft fingerpicking. He ran through some of his own songs, and also included covers from Bruce Springsteen and Van Morrison. Gabriel was a good choice to accompany World Party on tour, though his music is far different from the soulful Karl Wallinger.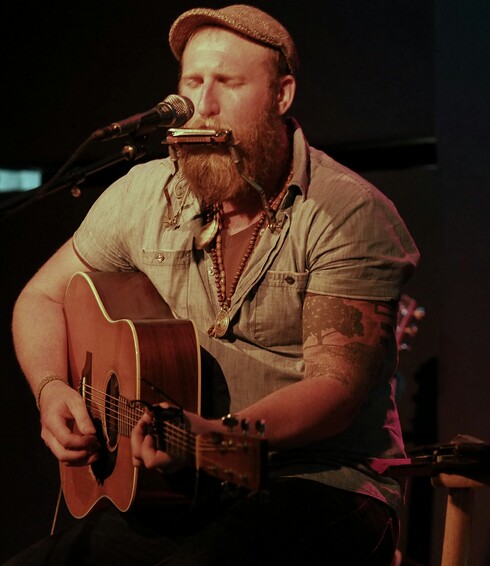 Karl's voice is undiminished in its power and clarity after all these years, a time which included a brain aneurysm which left him with the inability to speak. That he recovered so well is a testament to his passion and drive as a musician. Wallinger was equally comfortable playing acoustic guitar and piano, and was extremely skilled at playing both. Accompanying him was an excellent violinist/mandolinist named David Duffy, and a firecracker of a guitar player named John Turnbull, who wowed the audience with his mean slide skills. I barely noticed the absence of a rhythm section.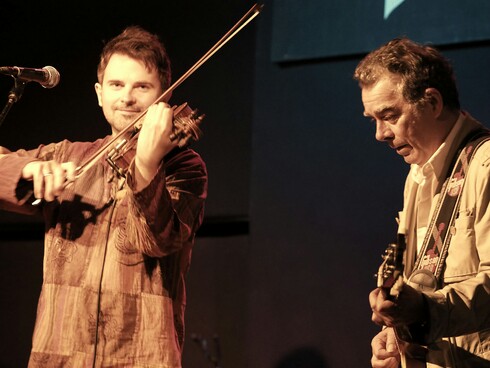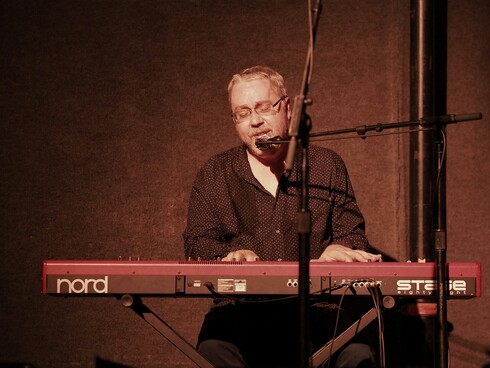 All three of these guys complemented each other perfectly and sang beautifully, both David and John harmonizing with Karl on most of the songs. In this day and age of manufactured music devoid of any real talent, this old-fashioned approach and presentation of music was refreshing.
Karl was funny and self-deprecating, and amused the audience with his between song banter, and he clearly didn't take himself too seriously. Until the music started, and you realized he was deadly serious about his craft. In a long set comprised of audience favorites like "She's the One", "Message in a Box", and "Ship of Fools", Wallinger never failed to delight the audience. This fan only wished that the show was longer! If you get a chance to see World Party, I highly recommend it.
All photos by Elizabeth Klisiewicz.
comments powered by