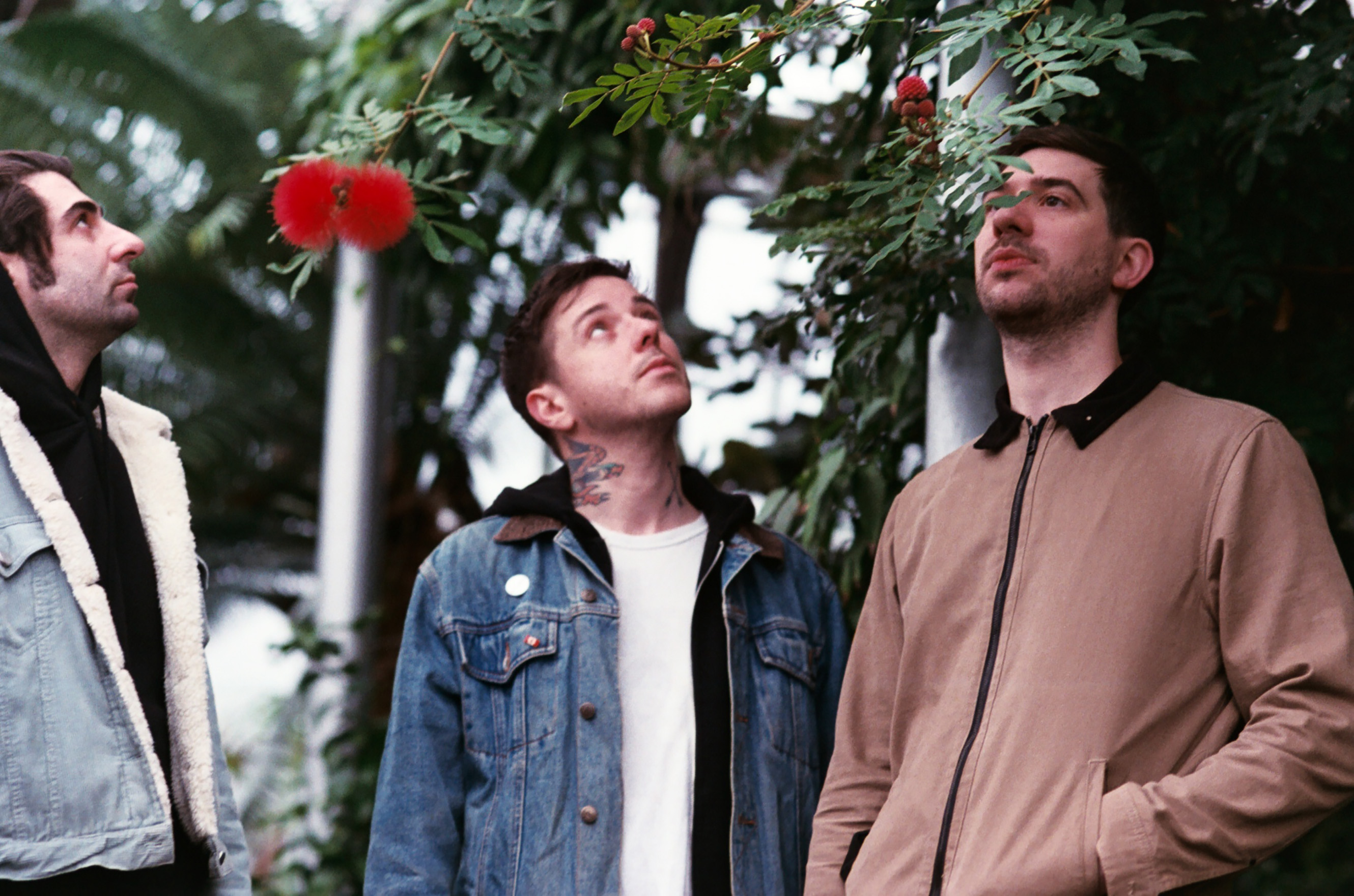 15 April 2019
All in with their fourth album, the band Paws has created the sound they're meant to have. Perfectly blending their combination of pop punk melodies with explosive indie rock and slow building ballads, Your Church on My Bonfire, is their strongest album yet. The album falls heavily on recent hardships and experiences the band dealt with following their release of widely popular, No Grace which was produced by Blink-182's Mark Hoppus.
On Your Church, Paws starts the album quietly and builds in the epic "What We Want." From there they move into some more melodic but still catchy sing alongs like "Not Enough" and "Honoured to Be Honest". The album closes with a 12 minute long build with "Not Goodbye (See You Later).
The Scottish band recently returned from a quick visit to the U.S. to do some press for the new album and to playful a handful of SXSW shows. I spoke with singer and guitarist Phillip Taylor about their visit, the influence behind their new album and what's to come next.
How was SXSW? I know it can have a hectic schedule.
Yeah, it was alright. It was like our third time doing SXSW so you kind of know what to expect by it kind of by this point. I enjoy it. I don't enjoy the stress of running around and stuff. It was fun. I think we got lucky with the shows for sure. Good people were putting on the shows so I had fun.
Good to hear. How was the rest of that tour?
It wasn't really a tour per say, it was more of a press junket. We wanted to come to SXSW to have a chance to play all the new songs from the album for people to get them excited about the album coming out.
So, with the new album, there's definitely a chance in sound. It's a lot bigger and more epic sounding especially compared your last album, No Grace. What fueled this new direction?
A lot of things I guess. I think with No Grace, after the first two albums that we did, a lot of the lyrical content and song content was all very personal to me, and very biographical with what was happening in my life, and then I kind of shied away with that on the third album (No Grace). We're such a small band, so I can't imagine what it's like for some kind of huge band and a songwriter putting their life into their songs. I started to feel really uncomfortable with the stuff I was putting into the songs on the first two albums. So, for No Grace, I tried to step away from it do the opposite and fill it with more energy and up-tempo stuff and singing about, not really fictional stuff, but had to do more with us as a band and the relationship as a band, and kind of other stuff rather than myself. I kind of thought about things from the bands perspective.
I like the songs on that album and I like how it feels, but I kind of feel like I was kidding myself a little bit with the delivery of the stuff. I really care about that album a lot and it meant the world that we got to do it with Mark (Hoppus), and it was like a really amazing experience, but I felt like I wasn't really being myself as much as I would have like to.
That's the thing about writing albums, people change and people's perspectives change. So, with this one (Your Church on My Bonfire) I felt like I was going through a lot of stuff in my life and I was kind of like fuck it I'm not going to try and be not myself. Which is the thing I think I do best – kind of express myself about things that are happening in my life, so with this one I just felt like it was time to go back to that.
I think we've always wanted to sound like this record sounds, but we've kind of hidden behind being a little more scrappy and bratty in delivery.
Did you change how you go about writing songs?
The writing process wasn't different at all. Every time we do a record it's basically, I will be at home with an 8-track recorder, like a tape recorder or whatever and I flesh out all the bones of the songs. Coming up with melodies and song structures, kind of writing the songs as a solo artist and then I bring it to rehearsal, and then we flesh them out a bit more and let everyone's personality bleed into them. We've always written them in the exact same way where I complete a bunch of songs at home and then go into rehearsal and then it's just adding Josh or John's personality on to the song with what they want to add to it.
You discussed being more honest on this album. Did you find it somewhat therapeutic to write this album?
It was the most therapeutic album I'm ever written I think. I think I was the most honest with myself I've ever been. Like before I would always write one line that was really, really serious and then kind of try and lighten up or whatever with the next one, but this time around I just tried to be as honest as I could with stuff that was going on. Some of it is kind of positive but for the most part it's more kind of an exorcising of demons I kind of think.
Our band could stop tomorrow and I would be fine with that, I don't want it too, but I know that we finally made something I'm really proud of. I never thought we would make something like this. I mean I am proud of everything we've ever done but this is like the one for more. I know it's easy to say that every time someone writes something new or everyone is going to be like naturally, this is the best thing we've done, but I walked away from it for a while. We finished it in October and listened to it a bunch, but I'm still really proud of it and it will stand up as our best work over time.
I really like the name of the album, Your Church on My Bonfire. I know it's also a line from the song, "Like Some Injured Fawn." What's behind this line.
In my head it's a couple different things. It's kind of like a visual thing in my head and I always trip over myself when I'm trying to explain it. It has to do with relationships, be it romantic or not.
Basically, in your head you make these kind of structures of what your friendship is and when those kind of relationships peter out or start to breakdown, I've always felt like it's been something to do with my actions, or me not being the best with emotional relationships or knowing how to deal. Like I've always felt like my mental health has been a problem or like I've always been the cause for the breakdown of a relationship. So, I think the whole idea behind it is the relationships that I have end up on the fire because of me, and I've never really addressed that, so this was the first time I addressed that honestly. It always ends with me kind of burning it down. Not like in a malicious way or being a bad person, but I can be quite socially inept and that ends up fucking things up. It's just me trying to be better at that and acknowledge that.
You spoke about what this new album means to you, but what do you hope your fans get out of the new album?
A lot of people who really like our band kind of like the more sentimental side of things. For this record, I think there are a lot of people who are on the fence about our band and kind of got lost along the way, and I think we went off track a bit, but this will maybe reignite those two branches of people. Like people who were like, "I don't know about these little Scottish punk guys. Do they really have anything to say?" Or people who were into the more emotional stuff that we went away from it, I think they may come back for this one and regroup everything, and push us forward a bit at the same time.
What's next after the album comes out? Back out on the road?
We're going to do a couple of release shows over in the UK. We're booking a UK and European tour for a little bit. After that, we just renewed our visas so we'll definitely be coming back to the US for a tour. We just haven't booked anything yet, but I imagine about fall time we'll be back for a headline tour of the album.
YOUR CHURCH ON MY BONFIRE will be released on April 26.