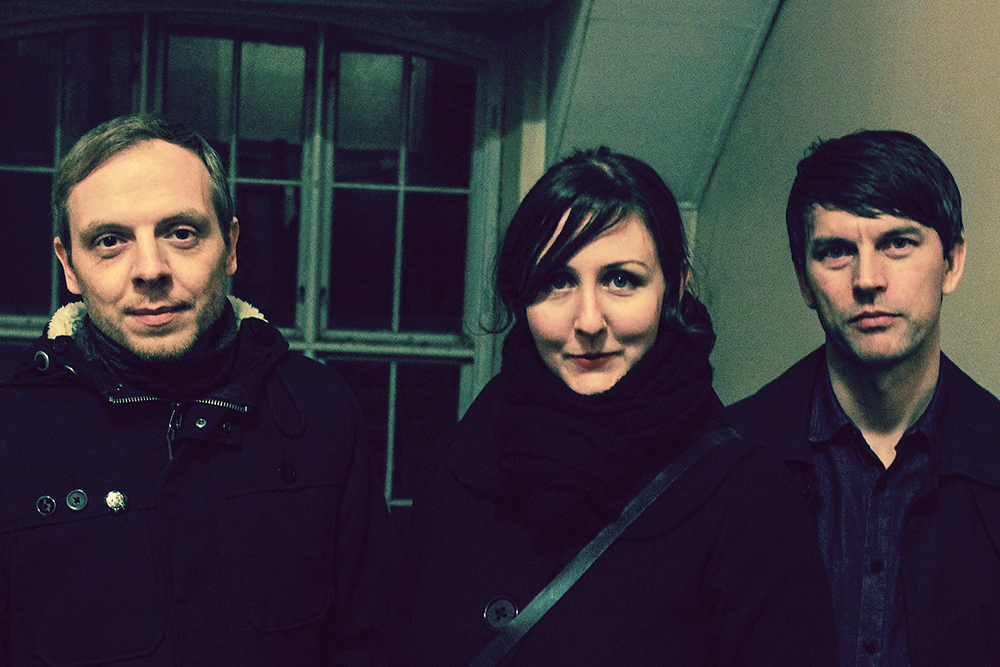 16 May 2015
Malmö, Sweden's Death and Vanilla are a duo with an enchanting and occasionally creepy sound, composed on vintage instruments and drawing on musical influences ranging from Julee Cruise to Broadcast to The United States of America. I even am reminded of Air and Thievery Corporation with their silken, sinuous grooves. Here to chat with us about their latest album and some of their past projects are Marleen Nilsson and Anders Hansson.
Let's talk about your new album first, the stunning To Where The Wild Things Are, its title taken from the Maurice Sendak classic book. I think it is a perfect complement to the music contained inside, rather like a velvety Pandora's box being opened to reveal a myriad of treasures inside, some bright and sparkling, others dark and sinister. Was that your intent on creating this recording?
Anders: On this album, I think we have gathered both songs that have more of a classic pop touch to them and songs that have not as much pop in them. And we wanted to have that mix. To be able to both stretch a song to be as much pop as it could be, but also to leave that out. We like to move within and between different states, and for this album, I think we separated the different sides of us more than we have before. We wanted the album to have a broader spectrum between the songs.
Marleen: The title was picked because I loved the book as a child, and the title just felt right for the album. We decided to go with that title quite early on in the process. Basically it is a dedication to imagination. If we succeeded to create a Pandora's box in that sense, I'd be very happy.
What are your favorite tracks on the new album?
Marleen: It varies because I'm fond of all of them. At the time, I think "Follow The Light" is my favourite.
Anders: "Moogskogen" is probably one of mine.
Can you describe your recording process to us? Is it organic, or is there a method to your creative madness?
Anders: We never sit down and write a song on, for example, a guitar from start to finish, and then go into a studio to record it. Writing and recording is the same process for us. All our songs start with something we recorded, like a bass line, a drum loop, or some noise we've sampled from a film. Then we just keep recording, and adding other instruments until we feel we have something.
What are your favorite vintage instruments? How do you find such antique oddities? Or do they find you somehow?
Anders: Our favorite instrument that we own is probably the Vibraphonette. It a small 2-1/2 octave Italian vibraphone from the 50's or 60's that can be folded into a kind of suitcase. It sounds lovely, and it's just the greatest thing ever invented.
Marleen: I love my organ, and actually it found me and not the other way around. A friend bought it from a recording studio when I needed to get an organ quick for another band, and I paid for it without ever having heard it. But it has just been perfect and my favourite ever since.
How hard is it to recreate your studio sound in a live setting? Do you hire people to go on the road with you?
Anders: It is a bit hard actually. We used to be a 5-piece when playing live in the beginning, but it didn't really work. Now we use a sample for some parts and rhythm, and we play guitar, organ, vibraphonette and Moog to it. Some songs work better than others to recreate like the recorded version, but with some songs you rather do a modified version.
What most inspires your songwriting? Can you cite influences from film, literature, and music that most inform your work?
Anders: Well probably everything you experience in life, good or bad, has an influence on you. When it comes to music, we're all over the place and we love 60's psych, jazz, early electronic music, old soundtracks, french ye-ye pop, library music etc.
Marleen: Film is also very influential for me. Film can evoke feelings in the same way as music can, and I often get a sort of visual feel for our songs when we work on them. If I feel a song can be described as something you would connect to a film scene while we record it, then I know it is going to be good.
Please tell us about your work composing a live soundtrack for the film Vampyr (1932 classic horror film) at the Lund Fantastisk Film Festival in Lund.
Marleen: It was a great experience. We were invited a few months before it took place, and they already decided which film they would screen. So we had to come up with music to that, and it turned out to be the perfect film for us to work with. We had a couple of themes that we started to work with, but most of the music was improvised as a band during rehearsals. We projected the film on a wall in our rehearsal space and then improvised to the scenes over and over again during the rehearsals. On the night of the film festival screening, we had some fixed scenes and passages, but we still did improvise to some scenes, and it was a really cool experience for us.
Given the rapid changes in the music industry and how music is distributed, how have these changes impacted you? Being a rather cool vintage band, do you prefer vinyl?
Anders: We love vinyl, but we're listening to music in any format, whether it's digital download, CD's and cassettes. If I buy an album it is usually a vinyl LP, but if there's no vinyl available, an MP3 will do. The most important thing is to be able to get hold of the music.
What part of the world is most receptive to your music?
Marleen: So far probably the UK, France and the US. And maybe Greece and Italy as it seems. We are not so known in Sweden where we come from, but we think we probably don't sound like many of the Swedish bands do so we often feel that we are part of a much smaller but international scene.
What comes next for you?
Anders: We will do a few short tours in the UK and Europe this year. And after the summer, we will probably start to record new songs again.
Catch up with the band on Bandcamp, Facebook, and over at Fire Records.