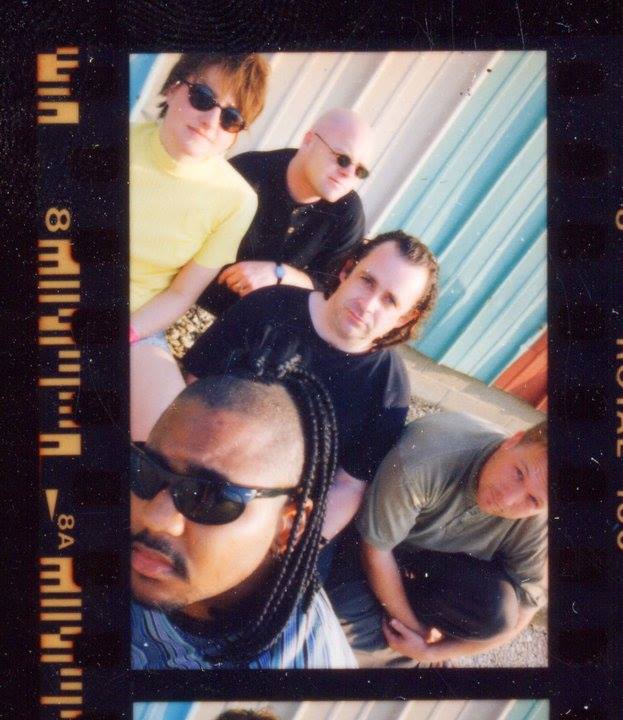 20 June 2017
The sound of alternative rock band Adam Again made bounding steps of evolution over a span of five albums between 1986 and 1995. By the time of its third release with 1990's Homeboys, the band's line-up had coalesced. The Orange County, CA-based quintet cultivated a sound less rooted in '80s new wave music, and more influenced by the rock-soul fusion of groups like Sly and the Family Stone, Jimi Hendrix, and classic R&B artists like Marvin Gaye. 1992's Dig refined and toughened the mix, adding dashes of chiming, REM-styled southern alt-pop and infusing it all with late frontman Gene Eugene's hard-hitting and revelatory lyrics. Three years later came the band's unintentional swan-song, Perfecta. Eugene passed away at age 38 on March 20, 2000, as he and Lawless were planning new Adam Again music.
Long out of print and never released on vinyl, Perfecta is being prepared for a high-end reissue by the longtime Adam Again supporters at Lo-Fidelity Records. Prior reissues for Dig and Homeboys earned high marks from fans and band alike. "Lo-Fidelity has done an amazing job with the reissues," says guitarist Greg Lawless. "I have to admit, though, that Perfecta is the one that I really want to see succeed. A lot of people who follow Adam Again see Dig as our best work, but I always thought it was Perfecta."
"I can't speak for Gene, but I do know that when we were done with the record, we were both very proud of it. I'm really looking forward to finally seeing this one on vinyl, done well."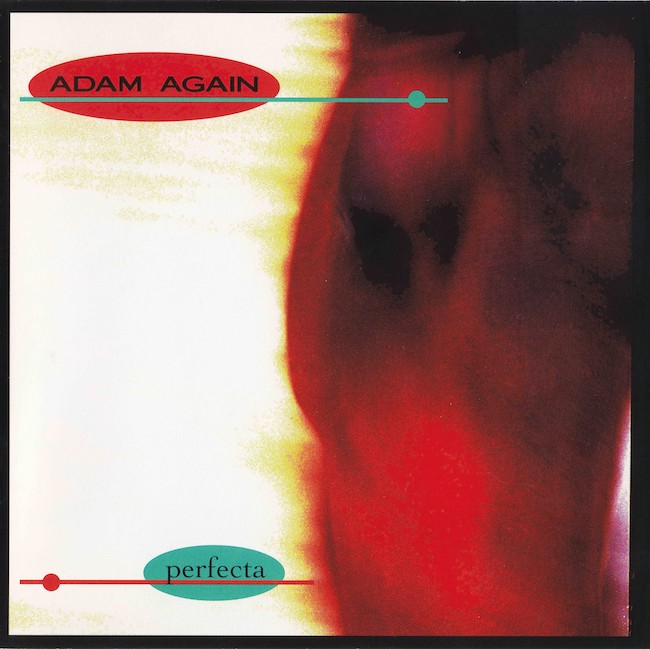 The compositions for Perfecta were looser, even if the band were tighter than ever. Songs including "Strobe" were built atop of endless, band-jammed grooves, similar to Talking Heads' Remain in Light. "The sessions were really free," says Lawless. "I feel like we had finally come into our own, as individual players and together as a band – even more than we had when we made Dig. We completely trusted and understood each other musically. We were in each other's heads. Several of those songs started from scratch, with the band just jamming."
Eugene's lyrics struck close to the bone, with a diary-fueled cocktail of honesty, wit, bitterness, pain, detachment, snark, bravado, and shocking openness. "Gene had a confidence and fearlessness as a lyricist that he'd never had before," says Lawless.
Navigating the emotional conflicts of songs like "Relapse" often made listening seem like voyeurism. Eugene's marriage to singer Riki Michelle had ended. Its crumbling foundation had already been exposed in Dig's "River on Fire." During Perfecta's opening track "Stone," Eugene sings, "The song's not about me at all, just trying to conjure up some fantasy." When he next asks, "Do you believe me now?," the most honest answer might be "no."
Lawless takes a step back from saying the songs were directly about the split. "I'm sure that was involved, although I never thought of the marriage as the full explanation behind those songs," he says. "Gene had a lot of other situations in his life that he was able to draw upon."
There's little doubt, however, that Eugene confronted his troubles ruthlessly through his lyrics. The aptly named "Harsh" alternates between a half-whispered confessional and a cold-hearted kiss-off. The chorus of "All Right" is repeated against discordant guitar until you're pretty sure that things are actually anything but all right.
It's also worth noting that the songs were performed in public, in spite of the risk to potentially fragile peace due to the material's unflinching candor. If there was a subtext, it was that people could weather extremely turbulent times together and still support each other. "It was a little awkward sometimes, but we had a bond that rose above it," says Lawless. "I knew there was tension between Gene and Michele, but I don't think I fully understood the depth at the time. Sometimes I look back, and I'm amazed they were able to keep making music together under those circumstances. I think it was really courageous."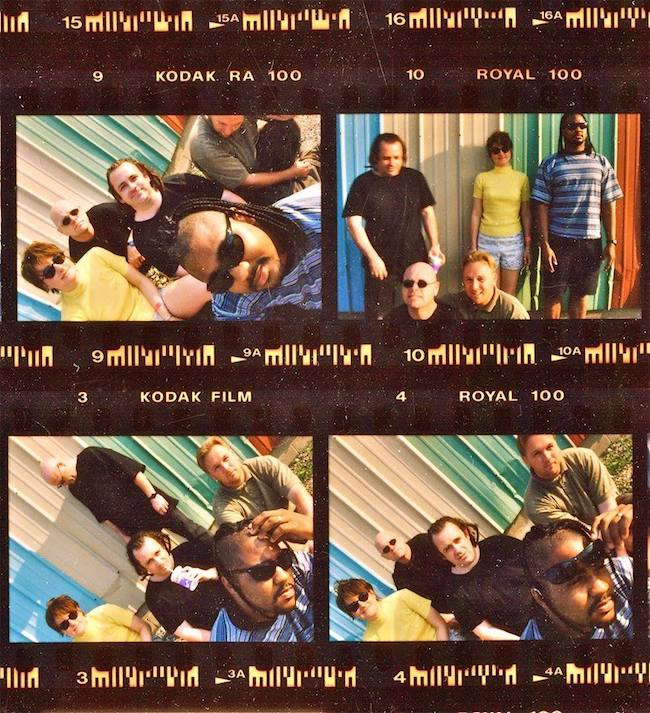 Lawless remembers that other lyrics were more lighthearted. The impetus for "All You Lucky People" came from a friend of Eugene's who used to accompany him to Los Angeles Dodgers ballgames. "That was a catch phrase for this guy," says Lawless. "If there was cheering for a home run or whatever, he'd say, 'Ahhh, all you lucky people.' Gene turned it into a song."
The buzzing, two-ton hook to "Air" declares "All my friends are coming over." It's initially cathartic and escapist. The coda, "Okay, this is the life," repeats until it's consumed within a hurricane of Lawless' guitar, sounding like a Hollywood lifestyle that starts with fast times and ends with self-destruction.
The musical accompaniment matches the caustic lyrical content. Lawless apparently turned every knob on every amp, guitar and stomp box to 11, and tried to blow the studio walls down. It hadn't always been that way.
"On our first two records, we didn't have a live drummer," says Lawless. "We used influences from electronic music and lighter sounds, even though Gene and Paul [Valadez, bassist] and I grew up on '70s rock like Hendrix and Deep Purple. But I think I found my voice as a player around the time of Homeboys, and my guitar became a more prominent part of the sound. That coincided with the arrival Jon Knox, who is a phenomenal drummer to play with. Then Nirvana happened, and it became cool to play your guitar again."
"I don't remember the exact words, but Gene did an interview around the time of Dig where he said the band had evolved to the point where it was coming out of my guitar. I feel like I came into my own with that on Perfecta, where it was more loose and heavy, but always in service of the song."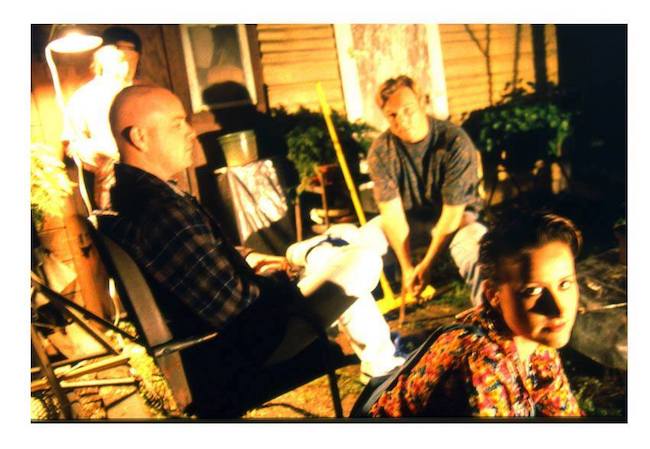 Perfecta arrived in the age of compact disc, when artists didn't worry about side breaks for vinyl. In order to present the highest audio quality, Lo-Fidelity will need to present the album's 65 minutes of material as a double vinyl release. "When it was all finished but still unreleased, Gene and I listened to the whole album," says Lawless. "We saw it as a sprawling, beautiful mess. We both referenced the Beatles' white album. Not that we put ourselves in the Beatles' category, but we felt we had something that would be worth the effort of taking a few listens to absorb. It seems more cohesive to me now. There's a trip the record takes you on, if you listen from beginning to end."
That sense of variety and sprawl are enhanced by gentler moments in the back half of Perfecta, but even a song like "Every Mother's Way" is careworn. Very little Eugene did is without at least a fraction of wit – even "River on Fire." But when Perfecta's humor appears, it's admittedly dark.
Melancholy, however, is in ample supply. The album concludes with the understated but sorrowful "Don't Cry." It's both appropriate and heartbreaking that the song serves as Eugene's musical epitaph.
Hey, lo
It's time to go
It's time to say, say goodbye
Don't cry
"I think that's one of the most beautiful songs Gene ever wrote," says Lawless. "For that to be the last song on our last record, I feel thankful."
---
Visit Perfecta's Kickstarter page for more info. The campaign ends Friday, June 30, 2017.