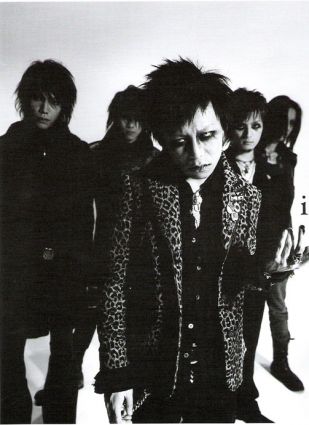 29 April 2006
After three hugely successful shows in the United States back in March, DIR EN GREY, one of Japan's reigning rock acts, has been chosen to tour alongside KORN this summer. This is not only a big deal for Dir En Grey, but also speaks to the growing popularity of Japanese rock (J-Rock) all across America. Not since RAMMSTEIN has a hard rock band without English lyrics really made it here. By the looks of things, Dir En Grey is poised to be next.
To quote my review in upcoming Big Takeover Issue 58 of the band's first official American release: "Dir En Grey is one of the most dynamic and technically proficient bands I've ever heard. Glam, punk, thrash metal, hardcore, noise, funk, and sugary pop collide in a visceral explosion on Withering To Death. Singer KYO's vocals are pretty mind-blowing – he has the utmost control and ability to switch from gut-wrenching growls and psychotic screaming to the sweetest soprano and back to powerhouse metal vox."
Few American bands have the versatility of Dir En Grey, so I'd recommend them to just about any fan of dark heavy music. Even if Korn or the other bands on this summer's Family Values bill aren't your thing, Dir En Grey is still well worth checking out.
Dir En Grey Official Website (English Version)
comments powered by