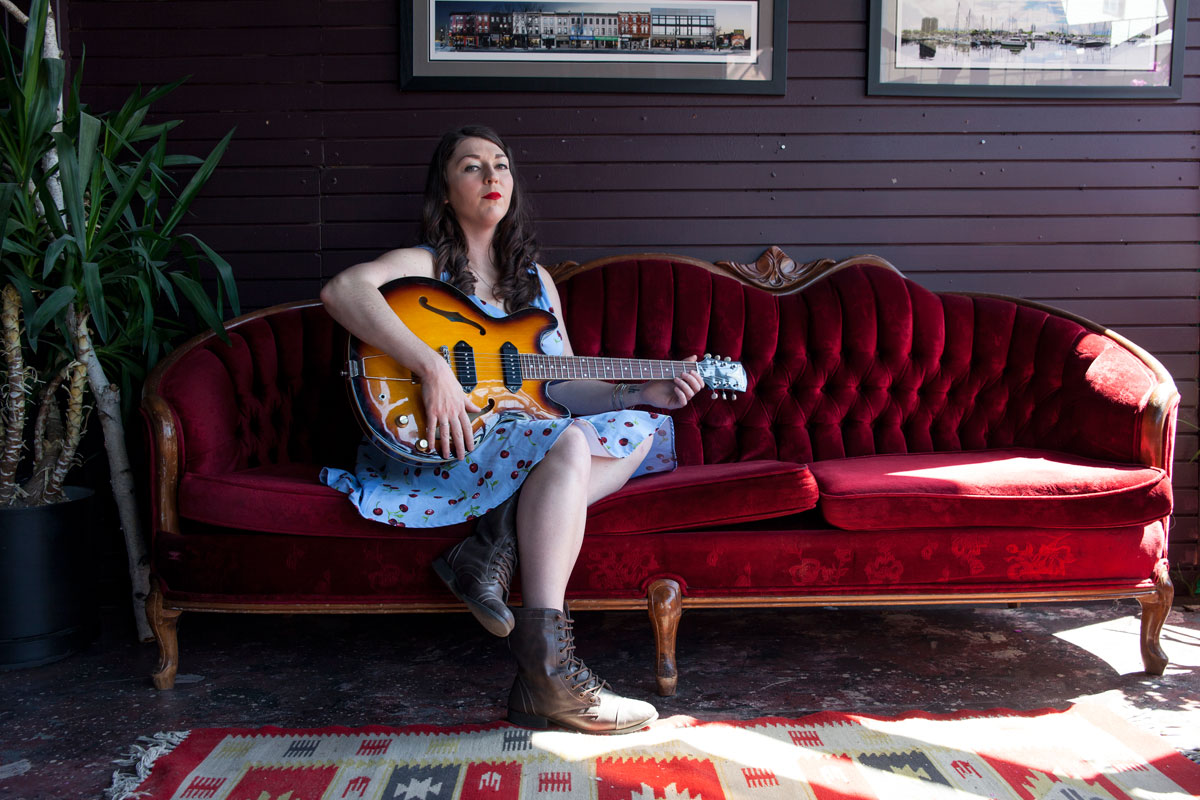 22 August 2016
Photo by Lisa MacIntosh
On stages across Canada, in France, and the UK, Canadian singer, songwriter, and guitarist Terra Lightfoot has performed alongside the likes of Emmylou Harris, Gordon Lightfoot, Ron Sexsmith, and Built to Spill.
Lightfoot's upcoming second album, Every Time My Mind Runs Wild, will be released August 26 in the US on Sonic Unyon Records. Produced and mixed by Gus van Go and Werner F (Monster Truck, Said the Whale, The Trews) and mixed by Noah Mintz (Death from Above 1979, The Sheepdogs, Danko Jones), Every Time My Mind Runs Wild distills all that audiences have come to love about the performer — fluid, fiery guitar playing, powerful vocals and melodies that resonate for days. Her touchstone influences — roots groundbreakers Maybelle Carter and Sister Rosetta Tharpe, blues legends Leadbelly and Lightnin' Hopkins, soul greats Sam Cooke and Otis Redding, jazz titans Nina Simone and Billie Holiday — are fused with songs that evoke the burly soul and bounding rock of Them or Creedence Clearwater Revival.
Today's premiere is a rousing roots-rock anthem with a melody that sounds 200 years old (that's a compliment). We're delighted to share the latest from this top-notch Northern rocker!