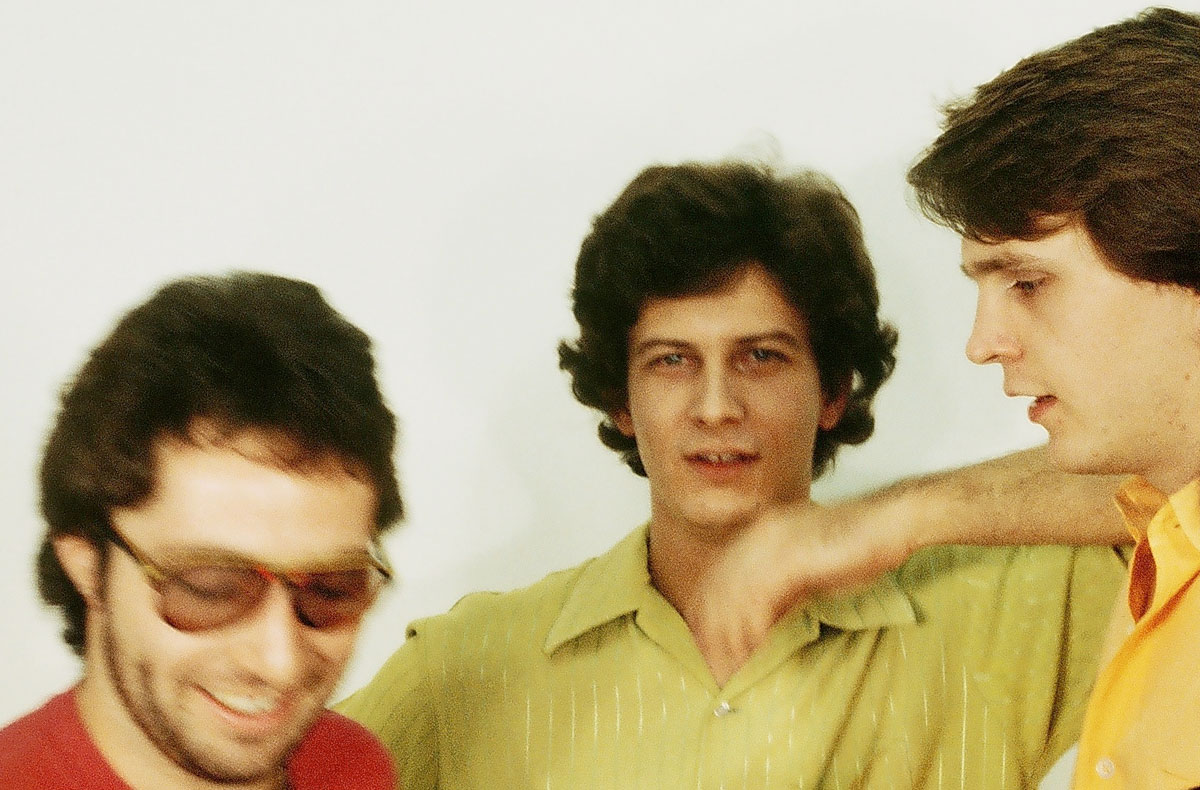 27 September 2016
Toronto's mid-70s "secretly famous" subterranean idols The Scenics are touring in the flesh for their critically acclaimed reissue of In The Summer. Here are the dates:
THE SCENICS FALL 2016 TOUR:
Sep 25 – Mohawk Place, Buffalo, NY
Sep 27 – Quinn's, Beacon, NY
Sep 28 – Cake Shop, NYC
Sep 29 – Monty Hall, Jersey City, NJ
Sep 30 – Pa's Lounge, Boston
Oct 1 – Bistro De Paris, Montreal
Oct 6 – UFO Factory, Detroit
Oct 7 – Coles, Chicago
Oct 8 – Now That's Class, Cleveland
After completing the midwest and east coast gigs, Scenics co-founder and songwriter Andy Meyers returns to his home on the West Coast. He's going to bring his fluid guitar attack and tuneful, impassioned vocals to a string of solo shows from Seattle to southern Oregon. He'll be playing Scenics songs as well as new material that steps just outside of Scenic territory. It will be both electric and acoustic. "Solo versions of our songs stand up," Andy says. "There'll be room for the guitar freak-outs/work-outs we like to do, this time against a stark blank canvas of silence. As well, I'll preview a few of the songs from my upcoming solo album, a few acoustic songs that I don't play with the Scenics."
ANDY MEYERS OF THE SCENICS WEST COAST SOLO TOUR:
Oct 13 – The LoFi, Seattle
Oct 14 – The Boreal, Eugene, OR
Oct 15 – Johnny B's, Medford, OR
Oct 16 – Fremont Theater, Portland, OR
The Scenics were formed in Toronto by high school graduate Andy Meyers and record store assistant Ken Badger in 1977. In The Summer is made up of the 12 twelve tracks they recorded over two sessions but were unable to secure a deal for in those unenlightened days. The Scenics were playing together regularly before there was a scene for more well-known Toronto punk bands such as Teenage Head and The Viletones. Inspired by the Velvet Underground, contemporaneous with Big Star, The Scenics' cultish mystery rock would fit in better with the art-punk that swarmed CBGB's in the next couple of years.
The full demo originally shopped around is now finally seeing release through Light In The Attic, chock full of visionary odes to the timeless age of anxiety such as "Wild Trout," "I Killed Marx," and key track "Do The Wait," of which we premiere the new performance video here, from Scenics July 2016 shows: