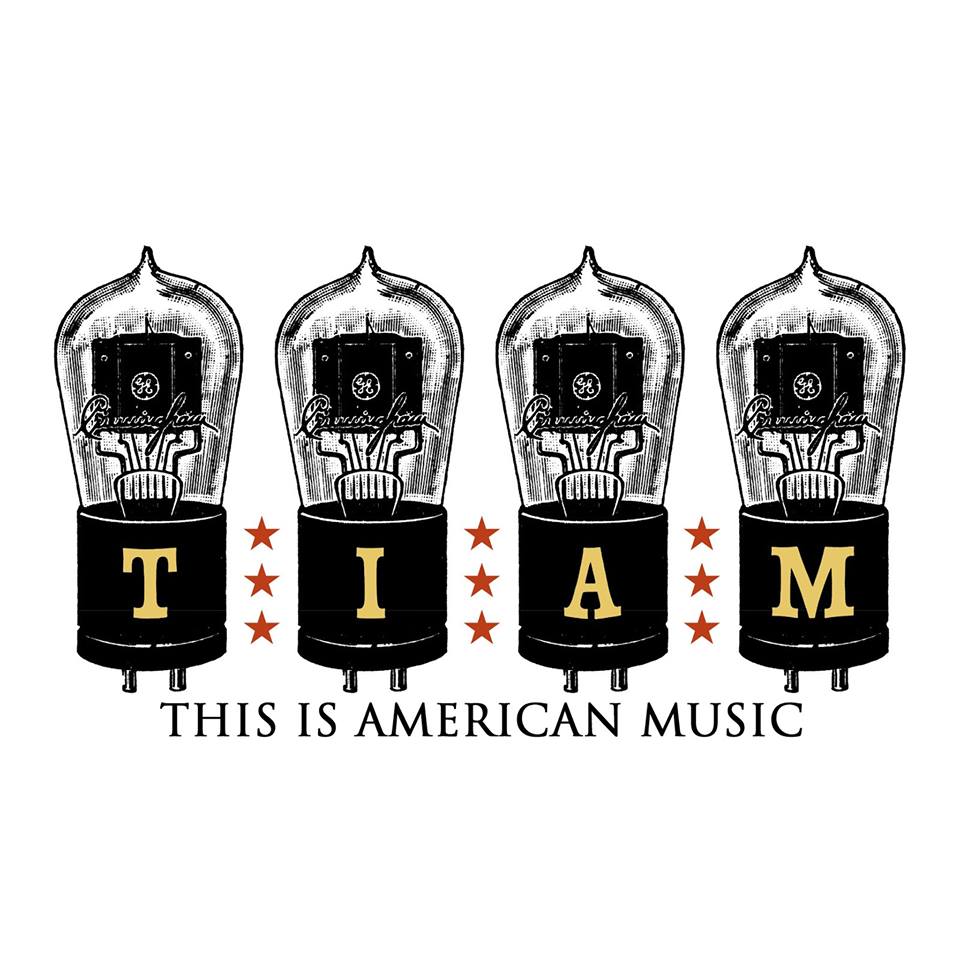 10 May 2016
TiAM label partners Jay Cooper (Left) and Corey Flegel (right). Photo by Caroline Fontenot
As a mid-Millennial born in 1988, I grew up in a musical environment where alternative and mainstream rock trends ran the gamut from nu metal and rap/rock to emo and pop-punk. Indie rock titans such as Modest Mouse and Death Cab for Cutie were Grammy material by 2005, perpetuating indie as genre rather than ideology.
The mp3 player and iPod also entered my late teenage life by junior year, becoming as ubiquitous as, and soon overpowering. my CD collection. The desire to fill 30 gigs of space replaced the discernment of quality over quantity. But that would soon change.
I can pinpoint the major shift in my music listening and discovering habits to the summer after my senior year of high school when I discovered hometown heroes such as Wild Sweet Orange and Great Book of John. A Birmingham, AL lifer for almost 25 years now, it had taken me nearly 80% of my time here to realize how talented my city was in the realms of music and art. Pursuing my undergrad degree in journalism at University of Montevallo 30 miles south of home, I grew my portfolio, connections and love of this music through attending shows at Workplay Theatre and the legendary, but now-defunct, Bottletree Cafe.
After graduation and moving back to Birmingham, I began profiling as many Birmingham bands and artists that I could in an effort to document the ever-expanding scene. Jim Fahy, former label manager of Birmingham's Communicating Vessels, initially helped me set up interviews with the artists he represented. In early 2013, I heard Fahy's band, Teen Getaway, was releasing their Hits and Missives record. I contacted him to sit down and talk about the process for a local alt-weekly. That was the day I discovered the fiercely independent, musically obsessed, Atlanta-based This Is American Music.
"I knew about it from the beginning. My day job was working in the music business, so [This Is American Music partners] Corey [Flegel] and Jay [Cooper] talked to me about what they were up to," Fahy told me. "They are passionate fans, and that passion drives the label."
After researching their artist roster through their website (which included Bandcamp links to $5 digital downloads of the bands' singles, EPs and albums), I kept in contact with Flegel and the label through email and social media. I saw that their bands came from all corners of the South from Birmingham and Athens, GA to Oxford, MS and Murfreesboro, TN. This Is American Music (TiAM as it shall be called for the remainder of this story) made it their mission to shout from the rooftops and champion good Southern music, whether they released it or not (as seen in the liner notes of bands such as Lee Bains III and the Glory Fires).
Last summer, Flegel invited me to the TiAM showcase at Standard Deluxe in Waverly, AL, a print shop/venue that had hosted many of the label's artists as well as recent Southern success stories like Alabama Shakes and Jason Isbell. After watching a festival filled with a variety of bands each with their own take on the "Southern Indie" spirit as well as a captive audience who hung onto to every lyric and note, I spoke with Flegel, Cooper and Sean Courtney about their guerrilla beginnings and their DIY work ethic that fueled TiAM.
"We've worked with bands from New York and Ohio and outside of the "SEC", but the fact of the matter is our hearts and our homes are in this region. Those are the bands that we know, those are the bands that we can go see and those are the bands that frankly, we love," Courtney said.
Before the label was even in the idea stage, Flegel went on tour with Mursfreeboro, TN's Glossary, a hard-charging, endlessly-touring group founded at Middle Tennessee State University that mixed Americana and indie rock.
"I went out on tour with them and it was really cool,'' said Flegel. "I was getting to drink beer and hang out and meet all these people. I got to see my favorite band in the world who are some of my best friends. You travel all over, and you hear stories of other bands who are on labels and other bands who are pissed off at their publicist and other bands whose radio guy is not doing what he's supposed to. I kept gathering all this info and not expecting to use it, but at some point, [Glossary singer/guitarist] Joey Kneiser said, 'You know too much; you have to do something with this.' I was in this phase where I had some breathing room to do something."
"Corey was basically like a sixth member of the band," Kneiser told me a few weeks later. "There was the culture of people who knew each other through an email list for [alt-country pioneers] Uncle Tupelo that started in the early 90s. It started out discussing Uncle Tupelo and then started focusing on underground/Americana music. The group adopted Glossary into that world, and Corey was a member of that list. He was connected to all these people who were in bands when they were younger as well as these weekend warriors who were huge music fans. The people in the group started coming to Glossary shows, and because Corey knew everyone, [forming the label] was a logical next step."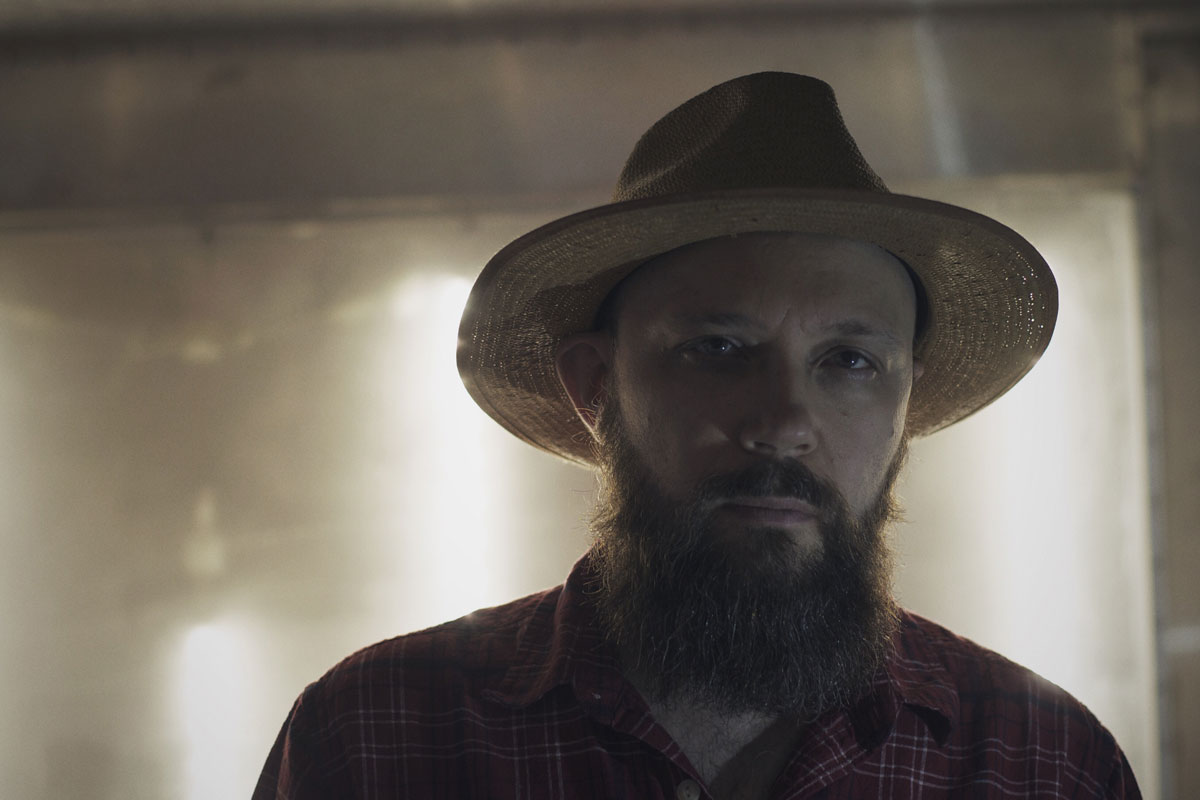 Joey Kneiser. Photo by Jolene Barto
After the tour was over, Flegel then met up with Nick Nichols, friend and fellow music fan in Chattanooga for a brainstorming session on how they could turn their passion into something that could help the bands, artists and friends whose work they so dearly loved.
"When we created TiAM, it was really more of a blog format wherein we did a lot of writing about our little corner of the Southern Indie scene,," Nichols said. "It quickly became less about specific bands and records and more the communities that fostered them. We soon realized that in talking about those communities, our contributions were embraced by them— meaning, if I wrote about a band in Birmingham that band would share the piece, their friends would share the piece, the venues would share it and so on."
Cooper and Courtney (Atlanta, GA and Wiggins, MS-based lawyers respectively) joined soon after offering legal and operations help, though Courtney has become less involved this year. Over the past five years, the label has released over 50 singles, EPs and full-length albums from veteran acts such as Glossary and Birmingham's 13ghosts to newer groups such as Nashville's Great Peacock.
Early success came in the form of Athens's District Attorneys and their 2012 LP, Slowburner, which Cooper acknowledges as a significant turning point.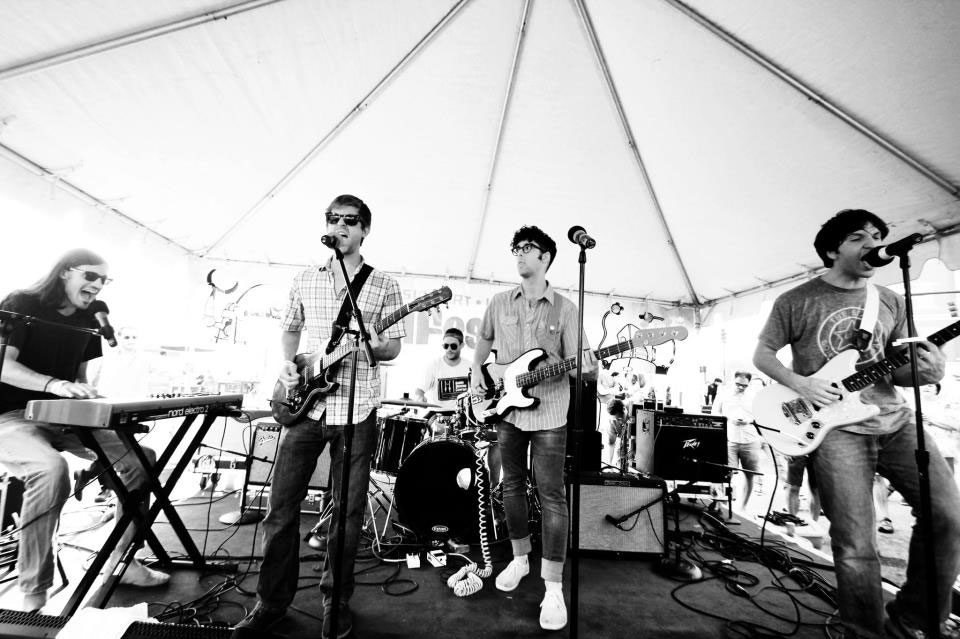 The District Attorneys. Photo by Brittany Knapik
"We put that out in early April [2012], and we all went to AthFest in June," Cooper said. "It showed up at the Athens Music Awards. It won Record of the Year and Band of the Year. We were getting a ton of satellite play on that record. We took a step with that record of doing things at a different level instead of just releasing cheap digital downloads on our own."
"[TiAM] has 'build it and they will come' and 'go out and do it' sort of philosophies," said Frank Keith, who has been involved with The District Attorneys, Party Dolls, Purses and Tedo Stone. "In the past two or three years, it's really developed some muscle. They've got this core of merchandise and distribution and to get things out there. They develop these things from a DIY perspective that's super solid for a label that just came out of thin air. It just works."
In addition to attending major industry festivals such as South by Southwest, the label hosted their own showcase at Courtney's home. Wigginstock drew bands and fans from all over the country, even some acts that were not involved with TiAM in necessarily a label/band relationship, but whose music and work ethic reflected the values and mission of This Is American Music.
"I think what separates them from other labels past and present is their focus that it is all about the music," said Duquette Johnston, a Birmingham-based songwriter signed to Communicating Vessels and who played the first Wigginstock. "Yes, I am sure they have to pay attention to budgets for PR and other sometimes necessary things for labels, but they focused on digital only first and that I am sure kept overhead low. They are some of the biggest music fans I know and turned their love for music into a label. I think most labels started that way, but they have been able to maintain that focus and that is what draws songwriters and bands into their fold. I love This Is American Music and will always spread the good word about them. The fact that labels like them and Communicating Vessels exist gives me hope to keep making more music."
After 2012's watershed moment, TiAM experienced a robust 2013 that included releases from Teen Getaway, Dorado, Cosmonaut on Vacation, Bonnie Whitmore, Dana Swimmer, Tedo Stone, Magnolia Mountain and Hooray for the Riff Raff (the latter of which eventually signed to ATO Records). They refused to let off the gas in 2014 and 2015 by delivering great records from Fire Mountain, Great Peacock, Have Gun, Will Travel, Blue Blood and more. This year, Caleb Caudle (a Winston-Salem, NC songwriter who was hailed as the next Jason Isbell by Huffington Post) released his latest record, Carolina Ghost, to rapturous critical response.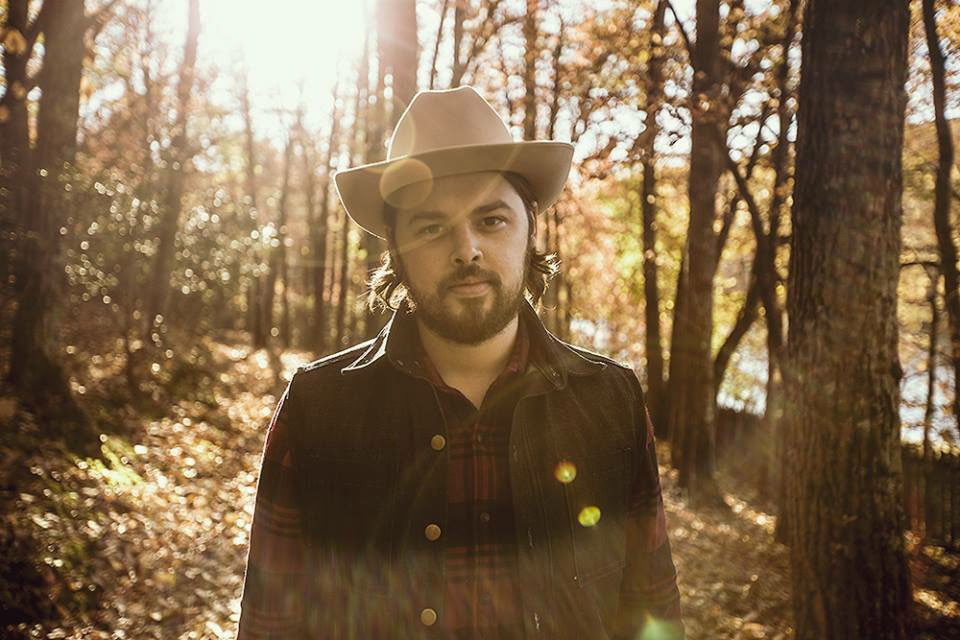 Caleb Caudle. Photo by Justin Reich
"We signed a pretty major distribution deal with INgrooves about a year ago, and we're just now starting to get into the brunt of everything and how it all works.," Flegel said. "We're dealing with big budgets and starting to do big, big things. It turns out we were doing a pretty good job ourselves."
"That was one thing we've had to do by design is skirt the margins of how much we're paying for all these services," he continued. "Trying to bring that into what we're doing on a daily basis with how the bands get paid. We've recently realized we're doing better than we think."
"We have friends that have put out records on other labels, successful records, and they're years into successful records, and they're still not getting paid," said Courtney in agreement. "They're not bad labels or people, but they're spending too much money. We can't live in good conscience on spending money on a non-existent media campaign, which I'm led to believe happens."
In addition to their early days of strictly digital downloads (they have since moved on to pressing CDs and vinyl), TiAM recognized the importance of embracing streaming services such as Spotify, even though many of their contemporaries have fought hard against it.
"The big industry has a model that they're used to, but none of us were ever saddled with that," Cooper explained. "We're really open to what we think is the path to the future. I'm a huge contrarian to the 'streaming sucks' environment. Of all the digital outlets, Spotify is our number two source of revenue for at least a year and a half."
"We have a friend who made a solo album and was complaining about Spotify," Courtney said. "I reminded him how I bought the record from him with cash, listened to it maybe once and listened to 400 times on Spotify. I'm not home in front of the hi-fi. This isn't 1967 anymore. I've got two kids and a job, so I'm in my car or office and the fastest music delivery tool in the world is in my hand, and it's Spotify. It's dialing it up and having it right then and there. And this is how my kids are listening to music."
This Is American Music continues to seek out the music and art that will make an impact on the southern culture at large. Their self-professed "megaphone" is reaching the world one release and one fan at a time, including movers and shakers of the Southern scene at large.
"We've gotten stuff in Paste, American Songwriter and PopMatters," said Cooper. "We had a Dorado video on MTV Hive, we had a Caleb Caudle video on CMT and Great Peacock syncs on CMT and the TV show, Nashville. That was all with little outside help. We get regular XM Sirius play with little radio promotion."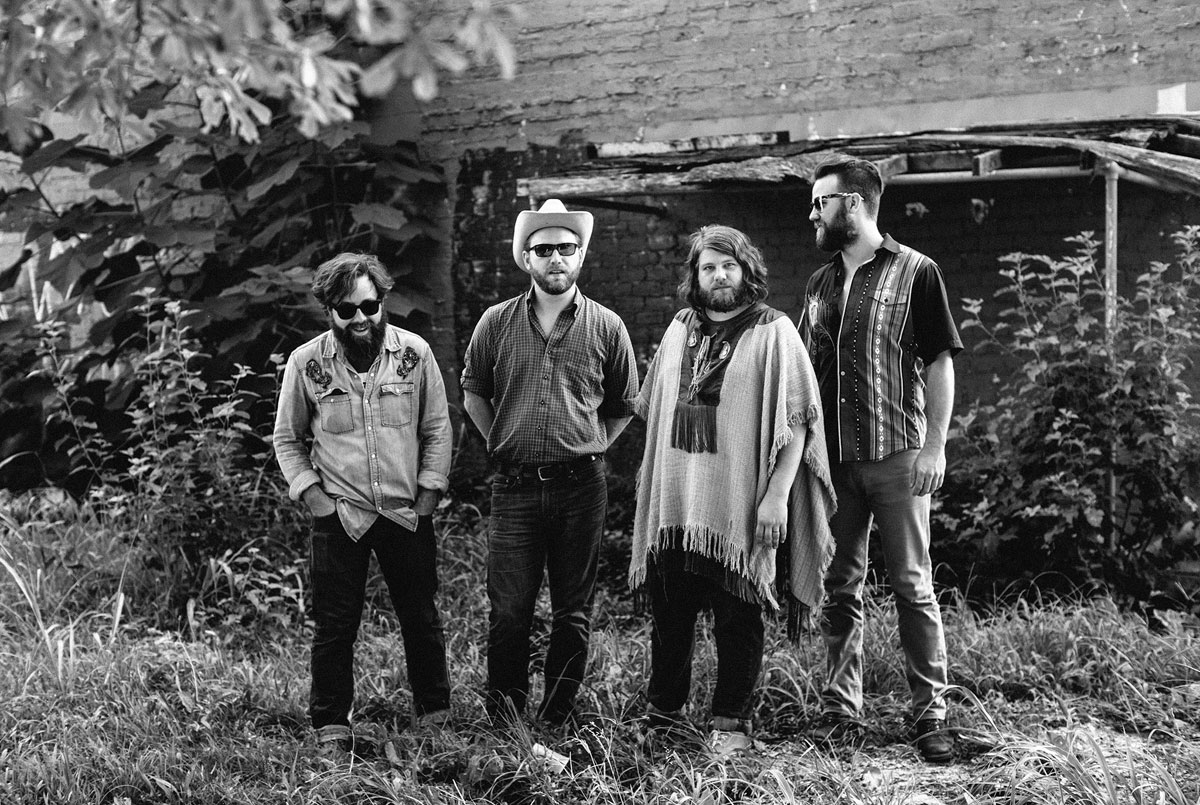 Great Peacock. Photo by "Caroline Fontenot":http://www.carolinefontenot.com/
"The whole TIAM crew are champions of great music of all stripes, not just their own – and it shows," said DJ, writer and filmmaker Lee Shook. "You have to have a certain amount dedication to the larger narrative of music history to do what they're doing and it's not an easy task. In fact, it's mostly long uphill battles that most people never see or hear about, but their resourcefulness and open ears are what have kept them going from the very beginning."
"There's something to be said about people who love this kind of music and these kinds of bands that exist in these places," Flegel said as he reflected on the progress of This Is American Music and their "Southern Indie" tagline. "If you're smart enough to find these bands, you're going to follow them to the ends of the earth."