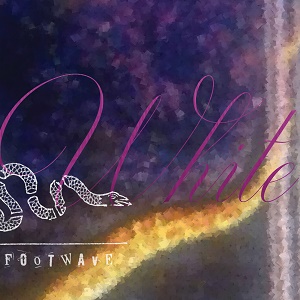 24 May 2016
The ever-prolific Kristin Hersh returns with hard-hitting power trio 50 Foot Wave for another EP that packs an album's worth of ideas into six songs.
Loud, abrasive, droning, shifting and constantly changing, the "Bath White" EP delivers some of the group's most powerful material to date. The opening title track is classic Hersh: bitter, sneering, complex, yet melodic – traits that continue throughout the songs as they progress. About two-thirds in, however, "Ratted Out" lands on a psychedelic shoegaze groove, allowing a little breathing room from the turmoil that preceded it. At the end, "St. Christopher" and "Sun Salute" effectively transform punk into prog like some strange amalgamation of The Damned and King Crimson. In fact, the entire release represents what punk rock would sound like today if it hadn't been hijacked by conformists seeking rebellion.
At a time when the music industry sinks in a convoluted sea of incompetence, vapidity and boredom, Kristin Hersh remains the shining beacon that gives us hope for a better tomorrow. May her 50 Foot Wave wash it all away and make it happen.