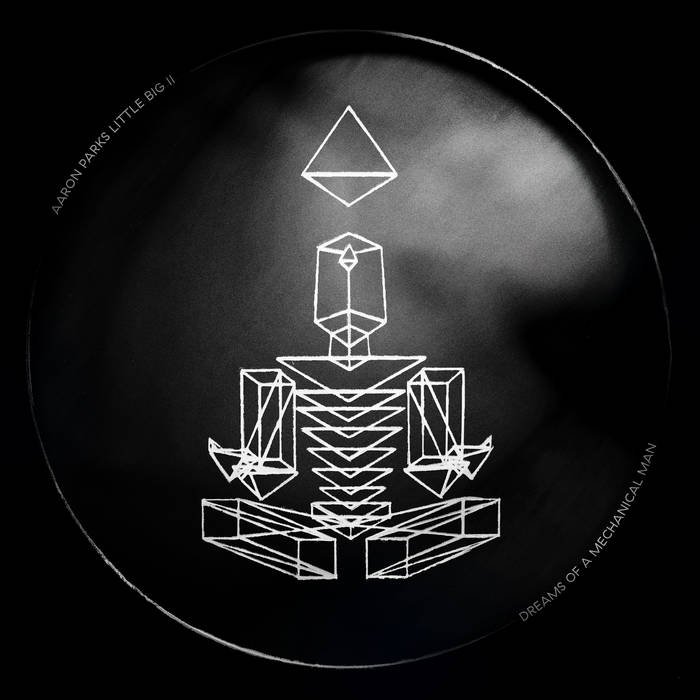 5 November 2020
Keyboardist Aaron Parks started his career while still in his teens – taught by jazz giant Kenny Barron, gigging with trumpeter Terence Blanchard, and releasing the landmark (and frustratingly out of print) Invisible Cinema on Blue Note at age 25. After a couple of albums on ECM and records with Joshua Redman as James Farm, Parks formed a group called Little Big (a nod to John Crowley's novel?) to explore his vision of fusion.
This isn't the frenetic, overdriven jazz/rock of the Mahavishnu Orchestra or Return to Forever, nor is it the dentist office pop/funk of the Yellowjackets or the Rippingtons. Instead Parks, guitarist Greg Tuohey, bassist David Ginyard and drummer Tommy Crane explore groove, mood and texture on the troop's second LP Little Big II: Dreams of a Mechanical Man. Tunes like "My Mistake" and "The Shadow & the Self" exhibit a warmth and approachability that a lot of fusion eschews in favor of displays of technical dexterity. Yet they don't dumb anything down – the melodies don't require a music degree to appreciate, but they're not simpleminded, either. As tonal enhancement, Parks and Tuohey express themselves in their solos, rather than show off – Parks' strong sense of melody colors every lead break he takes, while Tuohey casually wanders outside the boundaries without being flashy about it.
The band hits a peak early on with "Solace," a lushly arranged, gorgeously tuneful composition that really shows off what each musician brings to the table, especially Parks with his exploratory piano solos. That's the track to sample to hear the kind of ensemble playing at which Parks and Little Big excel at all points on this album.