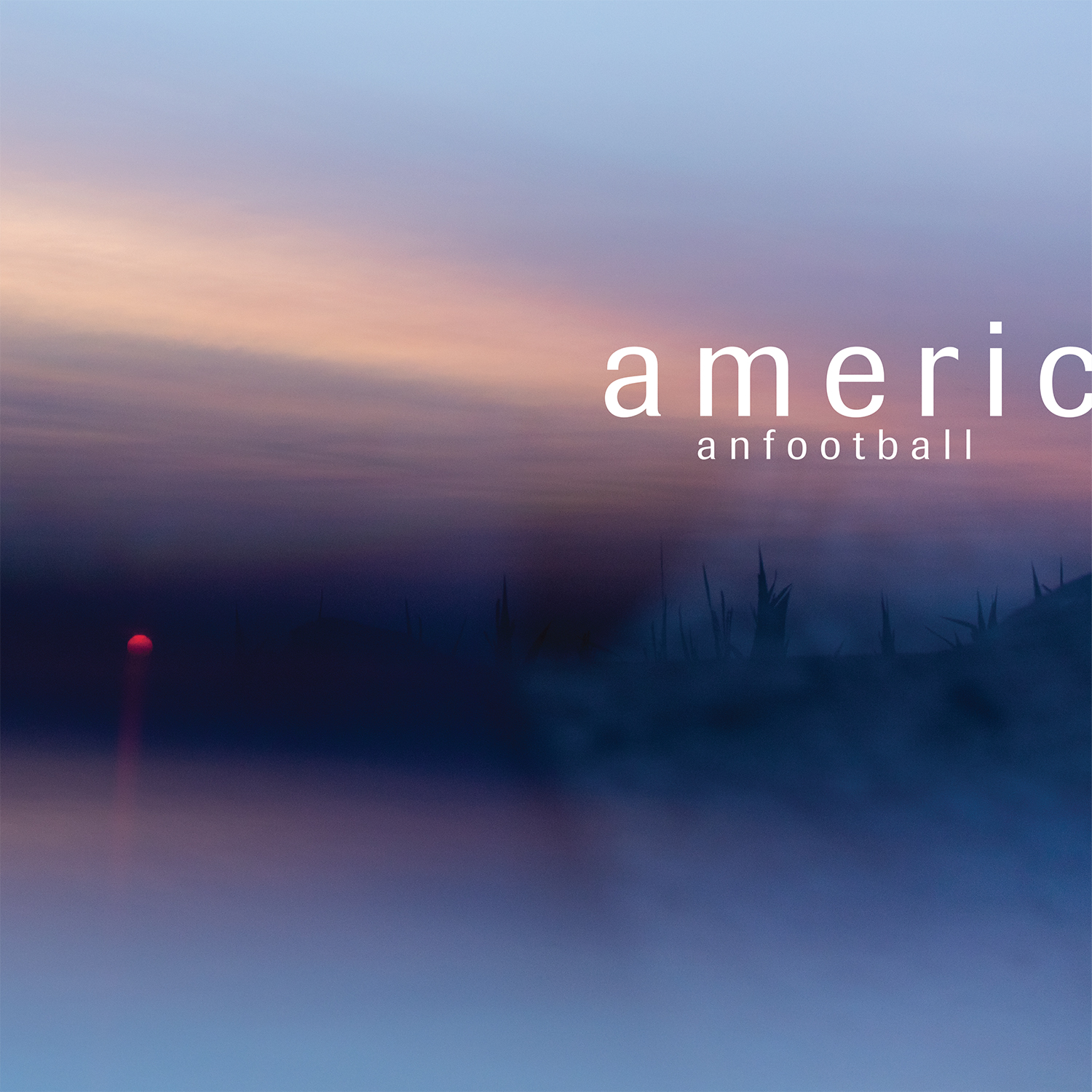 29 March 2019
Legacy is a fickle thing. Of all the Kinsella family tree projects to be demanded back into existence, American Football appeared most sensible. "Never Meant" serves as a beacon for sensitive types having a rough go of it, both newcomers to the sound and seasoned listeners. The collective LP and EP released during their initial run can catch any ear; never inaccessibly mathematical with time signatures but still exploratory, never whiny yet heart-on-sleeve, and contextual only to the limit of universal likeness. Returning as adults, the accomplished LP2 was made with these details in the foreground, although it resides in a subconscious shadow of the past. The difference with LP3 is that the lineup, while sticking to the same name, is operating as an entirely new band.
Nate Kinsella, cousin of de facto bandleader Mike Kinsella, joined primarily as a bassist for the last record and tour, beefing up the ensemble's low end—a factor mostly absent in the collegiate days. Fans may know him more readily for his solo project Birthmark and drummer-keyboardist (that's both at the same time, not either/or) work in Make Believe. The first 80 seconds of opener "Silhouettes" undeniably prove Nate's contributions to the group have grown multifold. Vibraphones and all types of bells are synonymous with the composer; the intro to this song could slip in comfortably anywhere on his album Antibodies.
Not only has the new guy stepped up to the creative plate, but the rest of the unit seem to have adopted a new mode of thinking as well. The song length on LP3 averages out to six minutes while none on the previous record even cracked five. There's a concerted focus at play here for prog rather than hookier numbers like "Desire Gets in the Way" and "My Instincts Are the Enemy". "Doom in Full Bloom" and "I Can't Feel You" are dense beasts chock full of key changes and shifting parts that would have seemed overwhelming way back when, but it's not something to consider that far into the track listing. Nate's bass guides "Doom" in its final three minutes, effortlessly admitting 'ominous' into American Football's lexicon—a mood untouched until this bold new direction.
The guitars are twinkly as always but with so much more gloss than ever before, much of the fretwork gets lost in the sheen. It's not a bad thing, for a lot of the time the strings are no-brainer, reliable arpeggios—or at least recorded that way—aside from a few straightforward rock lead lines; placeholders as a means of getting from one section to the next. Disappointing, as Mike's allure as a guitarist warrants many online searches for special tunings he employs and this is the first case of an uninspired offering; the lack of distinct riffs stop these songs short of screaming out to be learned for oneself. On the whole, Steve Holmes and Mike appear to have traded their Steve Reich influence in exchange for a knack for The Edge.
LP2's common critique was its mixing of Mike's voice, pushed far too close to the forefront, betraying the strength that lies in its understatement. That method is reapplied here, except Mike is now bending his vocals in ways that would normally compliment that mix, however it expectedly sounds unnatural for him to do so. There's a particularly egregious, wince-inducing turn on "Mine to Miss" in which he croons, "My heart is an empty bed," during a major key change, letting "heart" ring out in a forced alto. The instance is all too fairytale, dipping into territory of self-branded emo acts of the early aughts. It's pretty by exertion, uncanny by comparison to the majority of their work which achieves a sincerer grace without reaching. When the attention is lifted off of Mike in the event of guest vocalists, the record boasts its finest moments. Paramore's Hayley Williams, wounded but mighty, commands Mike for the love of god to check his bullshit at the door in "Uncomfortably Numb". Slowdive's Rachel Goswell echoes in ethereally from an unattainable distance in "I Can't Feel You"—fitting, as her parts were recorded oversea. Land of Talk's Elizabeth Powell delivers the height of tenderness during two gentle respites in "Every Wave to Ever Rise". Her angelic effect soothes in dual languages: once in English and again in sweeter French.
Because of LP3's faults, it may be better appreciated conceptually. As a longtime fan, assuming you still respect the sanctity of an artist's headspace, this is an exhilarating time to follow the band. They do not resemble their previous selves in myriad ways, so instead of resigning the lease to that old lot, they search for other properties. Fixated on the future and what it means to them, upcoming LPs are no longer a rarity. We are likely witnessing the legitimate formative years of American Football, two decades after its stalled inception. Although this album shatters the notion of a forecast, they will assuredly continue to do what is best for self-interest, blurring legacy into foreignness the further they are from it.
You may purchase the record here.