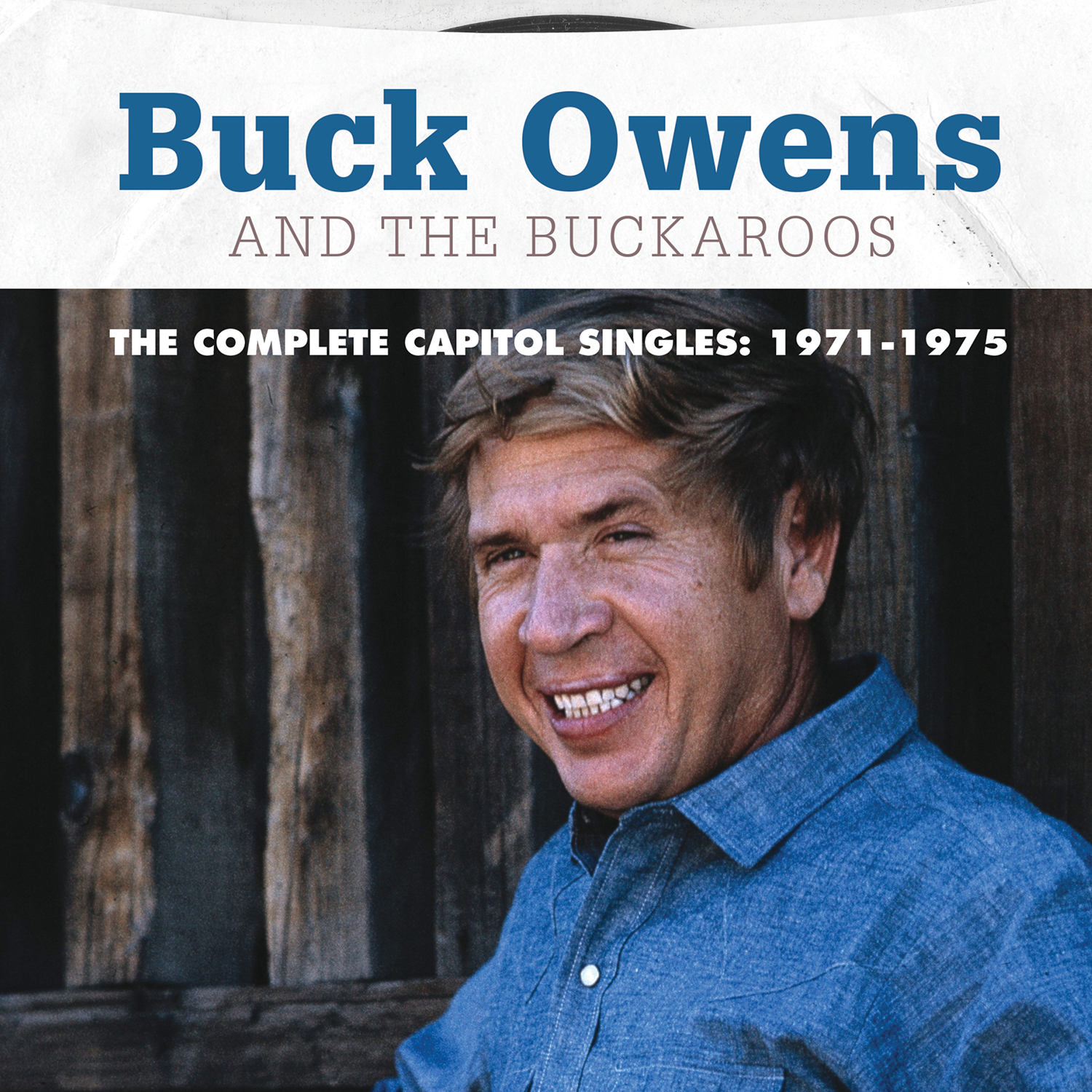 30 May 2019
This third and final set in Omnivore Records' series of Buck Owens' Capitol Records singles is a treasure for students and fans of the Bakersfield sound, and a must for anyone who has learned about Buck Owens trove of stellar country singles through two prior volumes covering the singer's best-known output from the '50s and '60s. As the title explains, this two-CD set includes all 21 singles and accompanying B-sides that Owens recorded for Capitol at his own studio in Bakersfield between 1971 and 1975. By this time, Hee Haw was a television phenomenon and Owens was an even bigger star, eclipsing even the level of acclaim that radio saturation had brought him. The songs (including 18 Top 40 hits) are presented chronologically, beginning with a genre-shifting cover of Simon and Garfunkel's "Bridge Over Troubled Water."
It's just a bit ironic that the recently-acquired freedom afforded by recording in his own Bakersfield shop allowed Owens to diverge from the town's namesake sound he had personified, with its twanging Telecasters and weeping pedal steel guitars. However, the sonic diversions on songs like #1 single "Made in Japan" make more sense when considering that Owens himself had the producers' reins. The singer had a restless creativity that was ready to expand beyond a confining style, however satisfying it was to legions of listeners.
Top 5 singles "Ruby (Are You Mad)" and "Rollin' in My Sweet Baby's Arms" saw the addition of banjo player Ronnie Jackson to the Buckaroos for a string of bluegrass-flavored recordings. The family got into the action, too; B-side "Corn Likker" was written by Owens' son Buddy, who duets with his dad on the humorous "Too Old to Cut the Mustard" and roguish "Wham Bam," the latter of which was co-written with ex-wife Bonnie Owens (who was married to Merle Haggard by that time).
Owens duets with Susan Raye on the melancholy "Looking Back to See," featuring Ralph Mooney's pedal steel and backing vocals by the Hager Twins. Mooney's tone also colors the heartbreaker "Arms Full of Empty." New Buckaroo Jerry Brightman plays steel on 1972's "You Ain't Gonna Have Ol' Buck to Kick Around No More."
After a string of singles including "Ain't it Amazing Grace" failed to crack the Top 10, the savvy businessman released a clutch of novelty singles including 1974's "On the Cover of the Music City News" (a countrified answer to Dr. Hook's 1972 single "The Cover of 'Rolling Stone'") and "("It's a) Monster's Holiday." The comical tunes are hardly artistic triumphs, but they scaled the charts and put gas in Owens' tank.
Faithful sideman and original Buckaroo Don Rich, his Telecaster, and fiddle are prominent on many tracks from this set. His final single with Owens is 1974's "Great Expectations," released the month before the guitarist died in a motorcycle accident. The loss would be felt throughout the remainder of Owens' career, and this collection is a testament to the power of the pair's friendship and collaboration.
Despite its similarity to signature hit "Act Naturally," diminished success for "41st Street Lonely Heart's Club" (and its worthy B-side tearjerker "Weekend Daddy") with guitarist Don Hill heralded the impending end of Owens' partnership with Capitol Records and an oncoming fallow period for Owens. The singer would eventually rejoin the label in the late '80s for a final trio of respected albums and a more fitting conclusion.