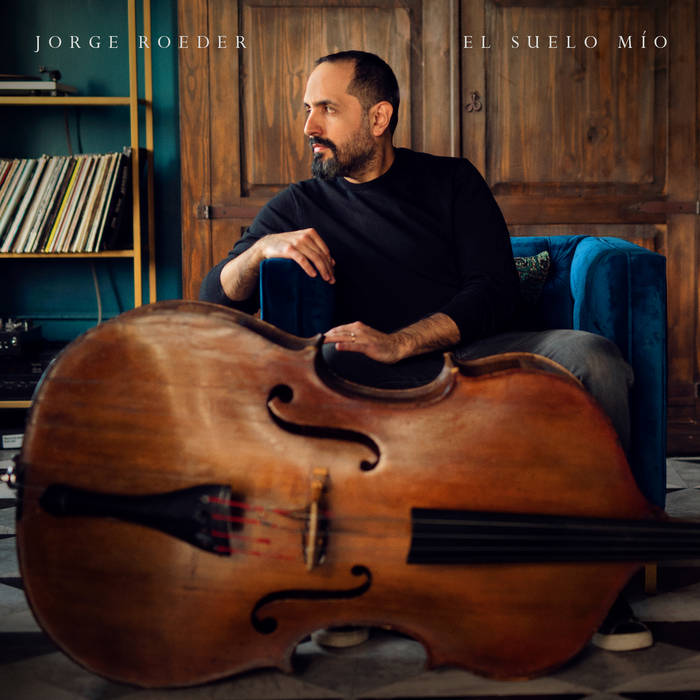 4 November 2020
Solo jazz bass records are a special thing. The player has to keep a groove going, add melody, and improvise, usually all at the same time. When done well, it's both a mesmerizing high wire act, and a triumph of sheer musicality.
Jorge Roeder does it very well on El Suelo Mío. A veteran of bands led by John Zorn, Julian Lage and Shai Maestro, the Peruvian native and longtime New Yorker has played nearly every strain of jazz under the sun, and knows exactly what to do when alone in a studio. The throbbing title track acts as a statement of purpose, while the self-explanatory "Silencio De Um Minuto," from the oeuvre of Brazilian tunesmith Noel Rosa, presents a graceful elegy. He joyfully thrums the R&B strut of "Bounce," and works the Spanish strains of "Chabuca Limeña," by composer Manuel Alejandro, with a sure touch for beauty. The frisky "Santa Rosita" blends a danceable rhythm with an almost singalong tune, while the forlorn "Rambler" does just that. Roeder breaks out his bow for a cover of the Ornette Coleman standard "Lonely Woman," giving the tune an almost mournful, yet still defiant, feel.
In what may be the record's pinnacle, Roeder turns the standard "I'll Remember April" into a high-energy tour-de-force of dazzling skill and a deep appreciation for the art of the song. At no point does El Suelo Mío feel like an exercise in technique – Roeder's time in the trenches as a sideperson serving the song make the tracks purely musical, no matter how much skill he demonstrates making them that way.