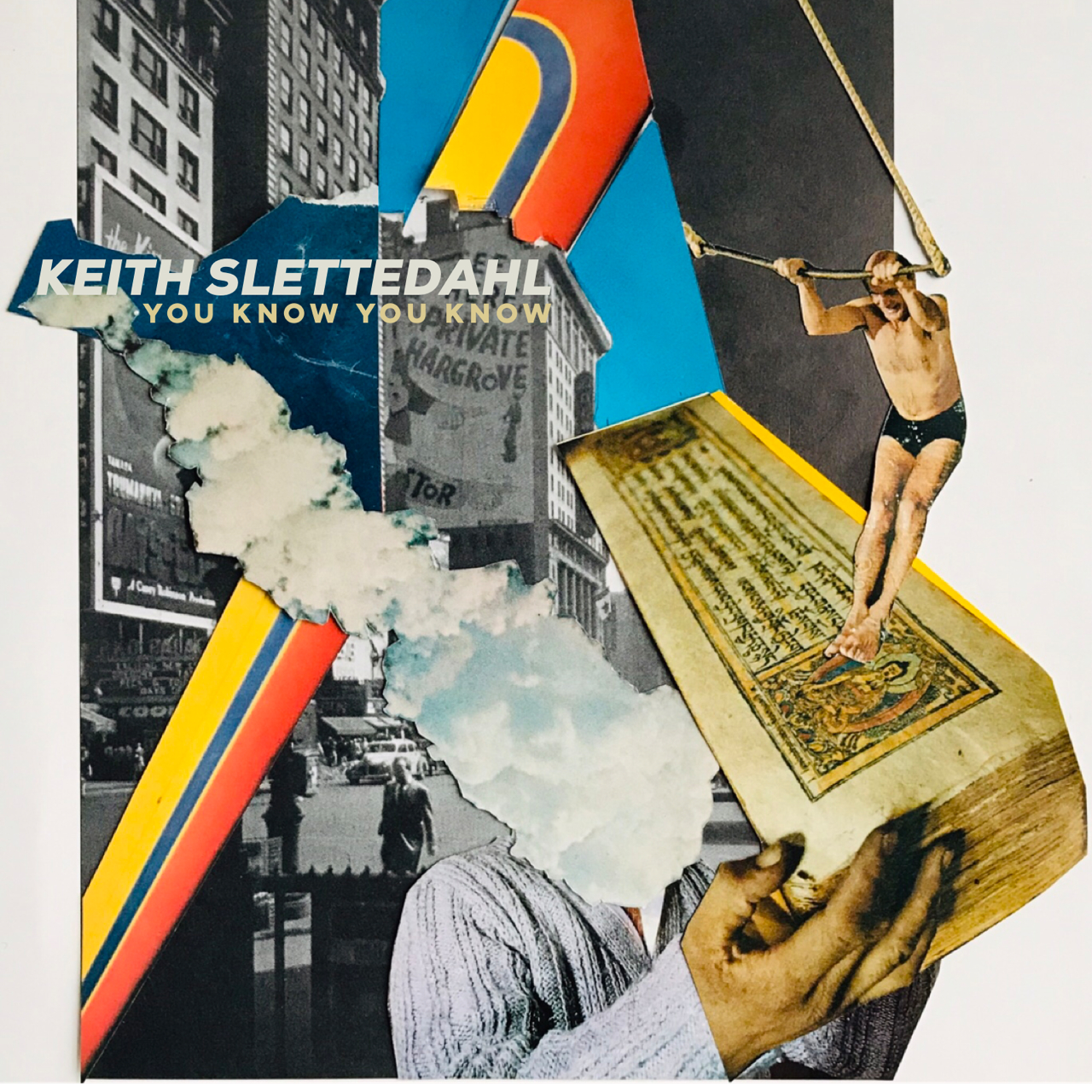 12 September 2020
To my knowledge, the last time Keith Slettedahl toured was in 2010 when his quartet The 88 opened for The Kinks' Ray Davies and served double duty as Davies' band. That was a lucky opportunity for scattered fans who had caught wind of the group when it was a Los Angeles-based fixture that rarely traveled cross-country. Slettedahl had spent most of his time working with the film and TV industry in his former hometown (you might know his voice from "At Least It Was Here," the theme song for Community), but he apparently also devoted his time as a productive homebody to developing sublime power-pop material and tinkering with it to perfection.
The 88 disbanded following the release of 2016's rowdy but under-appreciated Close to You, a glorious combination of classic pop and Northern Soul. Slettedahl, who has since pulled up roots and relocated to Georgia, released solo EP The First Time the same year. He now returns with full-length solo debut You Know You Know. Fans of pop heroes including Jellyfish, the Posies, and Matthew Sweet, fellow dark horses like Sugarbomb, and heavyweights like the Kinks, Jam, Style Council, Fab Four and Beach Boys would be well advised to listen.
Slettedahl's latest material turns from observational fare a la Davies and veers toward self-examination and reinvention among new surroundings–particularly during "What's His Name." Set to a combination of island rhythm and hazy psych-pop, the song finds Slettedahl in conversation with a friend from the old stomping grounds, trying to explain how he's adapting and finding new routines as the distance across the cell phone connection seems to grow. Album-closer "One and All" clicks through selfies on social media and observes friends leading their best lives, or at least doing their best to build the myth. Meanwhile, Slettedahl appears to have lost the urge. "Now even though I like a good story, well, I can't tell mine anymore," he sings in his heavenly Carl Wilson tenor. Frankie Siragusa's multi-dimensional production borrows from Brian Wilson's experimental thread running through Pet Sounds and Smile.
"Nowhere to Run" finds someone reaping the hard luck he's sown, with sonic echoes of the Beatles "No Reply." The shoegazing roar of "It's Never Been Easier to Appear Interesting" is a poison pen letter that Slettedahl eventually turns upon himself. The shifting moods of "C to A it's Hard to Say" range from heavy swing to summery Pet Sounds pastiche while finding the singer set adrift, alternately hopeless and hopeful. The dreamlike opening movement of "I Had Your Letter in My Hand" also finds Slettedahl disconnected from youthful bedrock assumptions but learning to take comfort from things and people he can rely upon in the present. The song coalesces into a carnivalesque pop crescendo a la the Move and Queen. "Give it Time You'll Be Fine" leans on perspective and the adage that time heals all wounds, even the emotional cuts that seem the deepest. Slettedahl's soothing voice turns cracked and melancholy, as if he's processing the message, too.
Despite the upheaval, Slettedahl finds his spiritual footing. "No One Understands Me Like You Do" expresses gratitude for the safety net of a reliable partner. "And where she's at my side I call it home," he sings, in a tremulous voice that shimmers like a bell and scales dizzy heights with ease. Siragusa lends the song a "Strawberry Fields Forever" vibe. Lead single "My Baby" similarly returns to such domestic bliss with a fuzzy foundation of midtempo garage-pop and "Come Together" drum fills. "Lady is Love" praises the potential of a precious pearl, perhaps a beloved daughter. Slettedahl's melody cribs from Donavan, while the song's loping bass recalls Nancy Sinatra's "These Boots are Made for Walking."
Three tracks including the wry "Cuz I'm a Lover" feature erstwhile 88 bandmates Todd O'Keefe on bass and Anthony Zimmitti on drums, cribbing a rhythm from the Kinks' "Picture Book." The song also benefits from Danny Levin's punchy "Penny Lane"-styled brass.
Given Slettedahl's tenure, it's hard to think of You Know You Know as the debut of a fresh-faced solo act. Consider him instead as a fresh-faced veteran, deploying his refined gifts for cartwheeling pop melodies and relatable characterizations. Hopefully, there will be much more to come. (IG: @keithslettedahl)