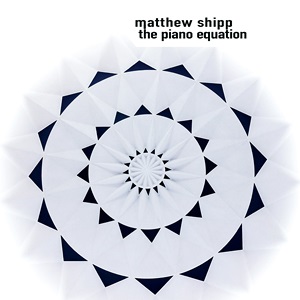 1 May 2020
It's tempting to say that pianist Matthew Shipp comes from the tradition of Don Pullen and Andrew Hill – kicking hard at the boundaries of post-bop jazz, but still staying within shouting distance of melody and tradition. Shipp's thirty-odd year career has flirted with the avant-garde so often the latter has condoms in its wallet in case it gets lucky, but he's never completely submerged himself in the Cecil Taylor end of the pool. But Shipp's idiosyncratic vision has always seemed like it comes almost purely from somewhere deep inside himself – one can almost imagine him in an apartment with a record collection numbering only a half dozen LPs, four of them classical and the others by Thelonius Monk and Bud Powell. Marking seemingly obvious influences is a zero-sum game with Shipp.
He's come closest to purity of vision on his solo piano records, of which The Piano Equation is the twelfth (and the first on his friend and drummer Whit Dickey's new label Tao Forms). "Swing Note From Deep Space" is a fine example – Shipp bangs on the keyboard, frequently ignores the very meter with which he started, and ignores key as he searches for harmonic perfection in real time. Yet the piece remains very listenable, always keeping melody in mind and never descending into outright cacophony. "Vortex Factor" and "Void Equation" court chaos even more overtly, but always maintain order, even if it's following a process only their creator truly understands. "Land of the Secrets" follows a different path, starting out as a sort of bebop ballad before meandering all over the map of Shipp's musical mind. "Tone Pocket," too, could almost be mistaken for a ballad, especially whenever Shipp lapses into early swing and post-stride boogie. The floating "Emission" uses discordance as a melodic tool in and of itself – a tricky balancing act that few pull off as gracefully as Shipp.
The Piano Equation lives up to its name, not only as a great example of a modern solo piano record, but as a distillation of ideas from one of the instrument's foremost contemporary architects.