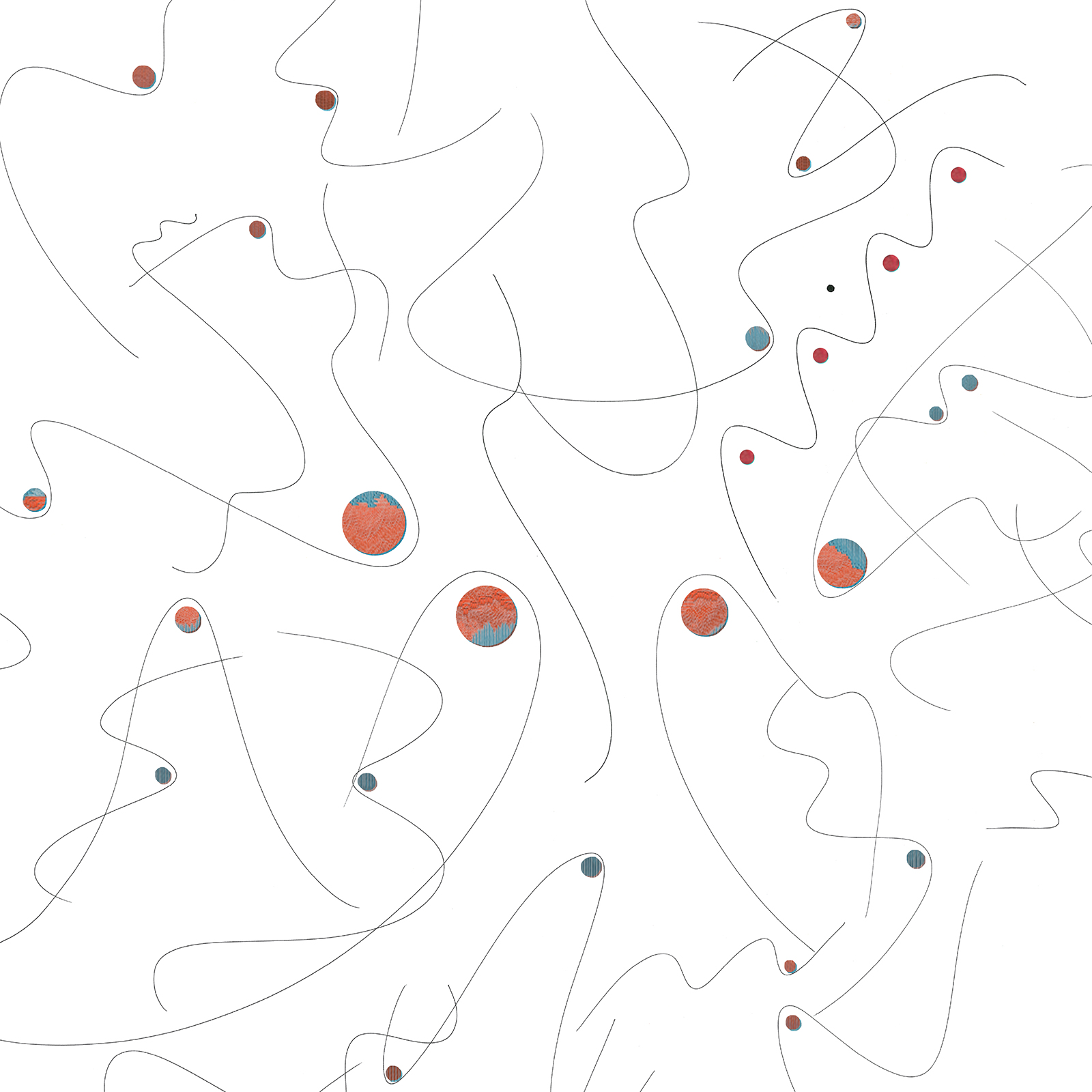 20 January 2020
When she's not corralling a legion of 70/80-some drummers for a special Boredoms performance or battling pink robots, YoshimiO leads the freak-out groove band OOIOO. nijimusi, their first collection of new material following a six-year hiatus, furthers the unit's ongoing journey to discover nexuses of locked jams and frames of mind where focus becomes second nature; the muscle memory of their extremities powered by the sheer force of each beat's pulse. There has never been a rhythm or lead to speak of, only harmony and discord sidestepping each other like titans gracefully at battle on the horizon. Each release in their catalogue is factory-guaranteed to produce an obelisk or three of unmatched odysseys via the collected efforts of four achieved states of musical enlightenment. Their latest meets this standard.
Although their lyrical properties are largely lost in translation to audiences outside of Japan, the intended message has always been an aural sensation within OOIOO, digestible by universal means. They can grind ruthlessly into a Motorik template with the durative exploration of Can and seamlessly integrate impassioned screeches à la YoshimiO's frequent collaborator Julia Cafritz. The title track begins the album boasting the latter attribute with 45 seconds of feral vocals and free strumming and shimmer; a rabid reminder that the four-piece hasn't gone anywhere. The remainder of the record's first half atypically steeps itself in demure territory, as guitars lie in wait while observing their fit in the space around them, occasionally bursting with minimalist funk. These early numbers such as "jibun" and "asozan5" move at an unrushed pace, like a rollercoaster car deliberately working its way to the dropping point.
"bulun" is where all riders cannot help but let their arms flail outside the vehicle. Shouted two-part mantras, a 5/4 pattern with varying degrees of intensity, elements that drop out and explode right back into order, airtight dynamics: this is textbook OOIOO. "walk for 345 minutes…" is a confounding entry of gargantuan size that is constructed from the bones of past songs. As the full name suggests, it does feature passages that retread the themes to both "Ah Yeah!" from Feather Float and "Mountain Book" from Gold & Green. Rather than simply replay the hits, they splice these melodies amid new backdrops, re-contextualizing the tunes. Of the two, the "Mountain" section differs most noticeably. You can still make out its cascading, euphoric splendor, but here the precipitation flows at a worried pace. Trouble is surely afoot in paradise. In album closer "kawasemi Ah", all ears are on MISHINA, making her first recorded appearance with the band as drummer. She hops along in a jazzy shuffle inflected with quarter note hi-hat and deftly restrained snare before letting loose during a wild, recurring "whoa-oh" breakdown at the six-minute mark, buying her one ample opportunity after another to inject ass-kicking polyrhythmic fills.
Like (and unlike) the preceding discography, nijimusi is a feeling or wavelength pronounceable and describable on the user's own terms, much like OOIOO's namesake. There is no wrong or right way to partake, no osmosis unenlightened or unrighteous. Yes, this return is so welcome that it bears repeating the record's height of liberation: "WHOA-OH, WHOA-OH, YEAAAAAAH!"
You may purchase the record here.