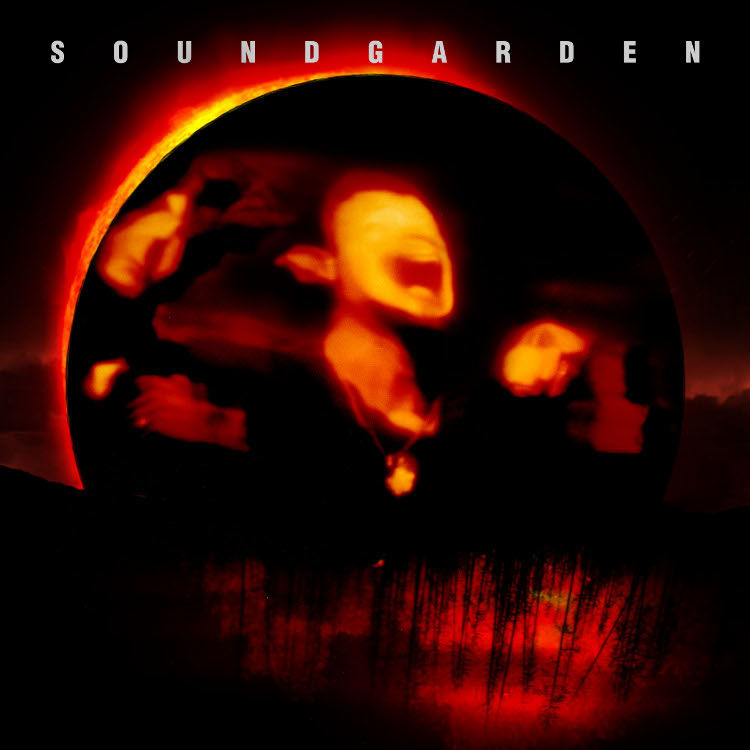 15 August 2019
Seattle-area peers Nirvana and Pearl Jam may have scaled loftier commercial peaks and enduring juggernaut status, respectively, but Soundgarden were among the principal architects of the Seattle sound. The band etched its legacy deeply. Soundgarden shaped an innovative, influential, multiplatinum-selling sonic landscape that took the heaviest rock and metal sounds of the 70s, twisted them through the filter of their local scene, and shot them into the future with cathartic abandon. Universal is celebrating the band's 35th anniversary and the 25th anniversary of Superunknown with heavyweight, colored double-vinyl reissues of band's three most influential albums.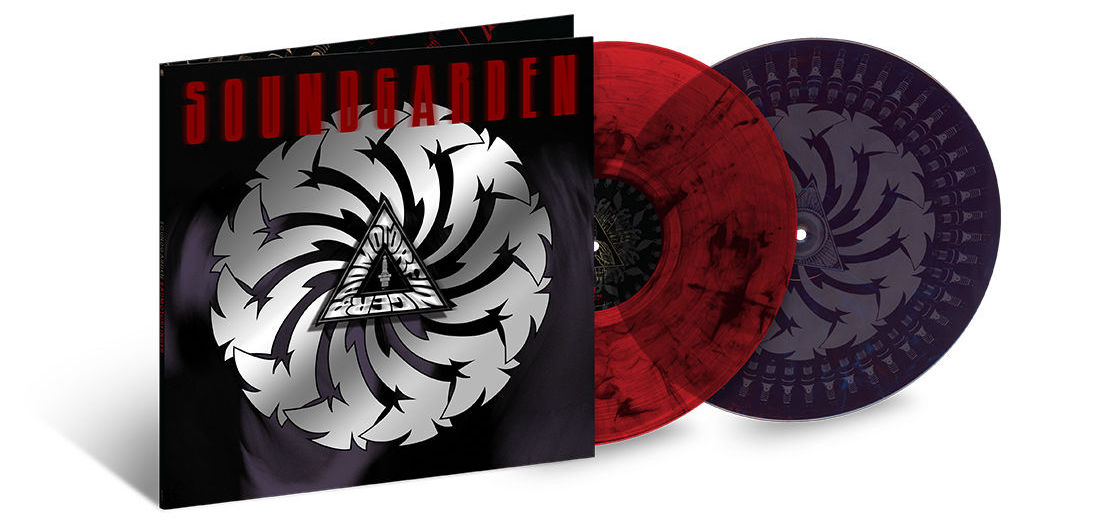 1991's Badmotorfinger was Soundgarden's third album and a bold step forward after 1989's jagged Louder Than Love broke from the underground. Badmotorfinger cemented the band's popular lineup including bassist Ben Shepherd. Guitarist Kim Thayil explored alternate guitar tunings, while drummer Matt Cameron propelled prog-influenced odd time signatures to twist songs like Shepherd's "Face Pollution." Singer Chris Cornell howled his way into the hearts of millions on the fatalistic "Outshined" and built the defiant "Rusty Cage" that eventually leapt genres with a bracing roots-rock reinvention by Johnny Cash. Chaotic single "Jesus Christ Pose" features Cameron's complex and urgent percussion. Although the song's fiery rhetoric criticized charlatans exploiting religion for gain, it was considered sufficiently controversial to be deleted from MTV airplay. Cornell's siren wail on "Slaves & Bulldozers" gives Robert Plant a run for his money as rock's premiere siren vocalist. The reissue is enhanced with a lenticular cover.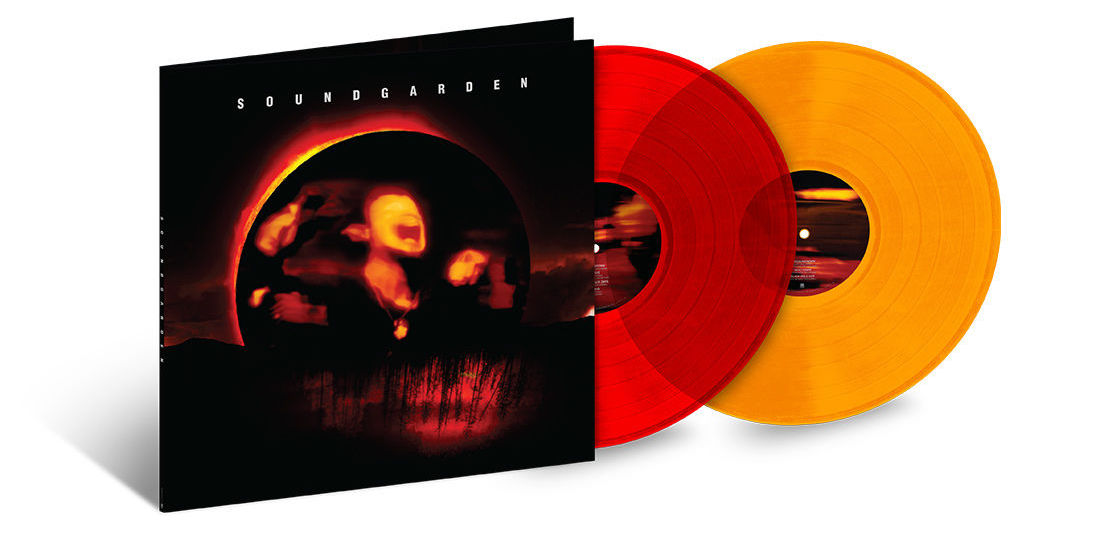 1994's Superunknown could practically have been a greatest hits album on its own, replete with charting singles like the melancholy "Fell on Black Days" and dervish riffs of the clattering "Spoonman," in addition to memorable album cuts like the lurching, two-ton grind of "Mailman" and churning "Kickstand." Thayil's time-twisting riff introduces the relentless charge of the title cut, while his dissonant, detuned guitar on "4th of July" trawls such heavy sludge that it would sound like the LP is playing at half-speed if not for Cornell's keening vocal.
The psychedelia twisting through Shepherd's "Head Down" leads into "Black Hole Sun" with Cornell's lilting vocal and Thayil's watery guitar. Shepherd's Eastern-influenced "Half" suggests sitar and tabla in an arrangement that features neither. Listening to Cornell's "Like Suicide" is a persistent reminder of the beloved singer's tragic end. Other album highlights include the brooding but guardedly hopeful "The Day I Tried to Live," and the unstoppable odd-time headbanger "My Wave" featuring Shepherd's wah bass.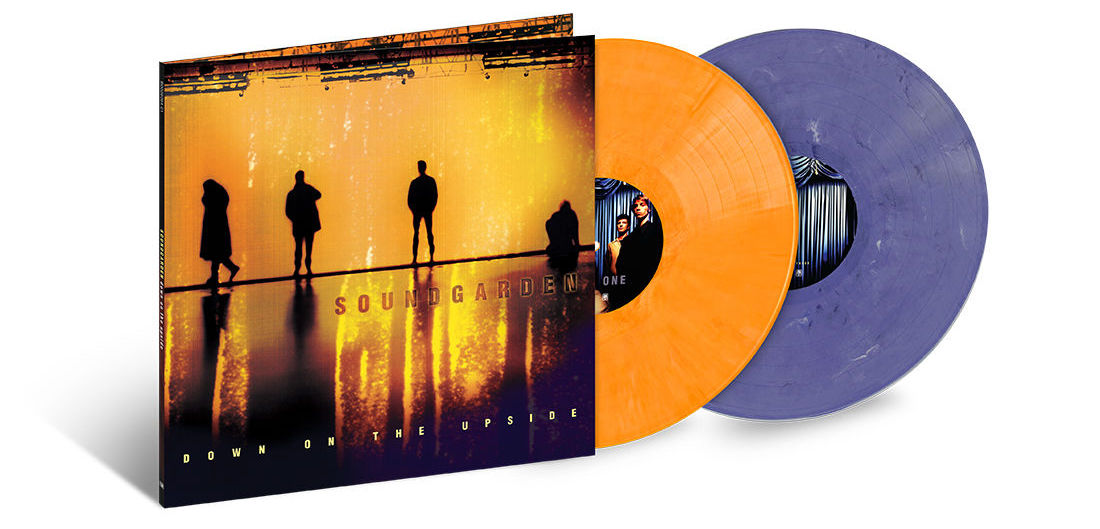 Down on the Upside didn't match sales of the prior two albums, but Soundgarden's first self-produced effort found the band full of confidence and creativity. The punk rock snarl of "Ty Cobb" is offset by the unusual addition of Cornell and Shepherd's mandolin and mandola. "Blow Up the Outside World" fused John Lennon's trippy Beatles daydream "Dear Prudence" and the heavy metal thunder of Black Sabbath. With terrible hindsight, Cornell's weighty lyrics seem even more like dire revelations from a troubled mind and talented artist who spoke from the depths of his soul. "Nothing seems to kill me, no matter how hard I try," he sings. "Dusty," on the other hand, contained shards of optimism. "I think it's turning back around, and I think I like it," sang Cornell. The singer reflected upon his childhood during the revelatory "Never Named" and "Boot Camp." Shepherd's deft bass countermelody underpins Thayil's slashing guitar during "Burden in My Hand." Cameron produced another master class in complicated but unerring groove on songs like Thayil's feral "Never the Machine Forever" and heady "Switch Opens," in addition to writing the haunted tension of "Applebite." Upside did represent an overall sonic shift from its predecessors. Although Thayil's guitars were stacked into iron-clad tapestries on songs like "Pretty Noose," the mixes unmistakably emphasized melody and Cornell's clarion vocal above six-stringed fury.
It would take another 16 years until Soundgarden returned with King Animal. These three reissues are reminders that the band were already rock and roll monarchs who ruled during the '90s.