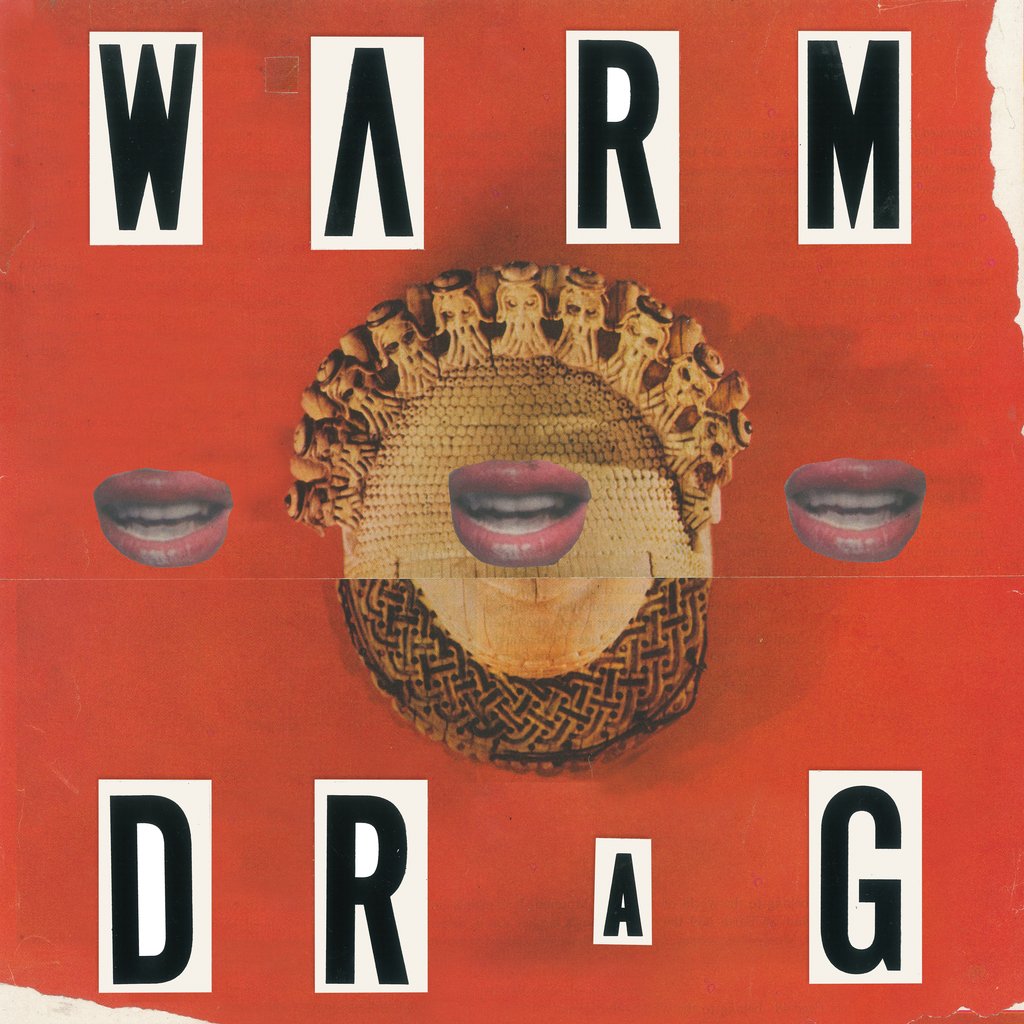 18 September 2018
Warm Drag is the project of Paul Quattrone and Vashti Windish, two crate-digging souls based in Los Angeles whose friendship has been forged and endured through the art of DJing. Some may recognize Quattrone from his previous and present gigs as drummer for !!! and Oh Sees, respectively. Shedding the sticks, he now works samplers and various effect pedals as the primary rhythmic force behind the duo while Windish takes the mic. Their self-titled debut chronicles the essence of the west coast's dance-fueled nightlife at myriad tempos. They are able to match the buzz of any kind of high, but the attitude throughout is a constant nucleus of Ween's "It's Gonna Be a Long Night".
Like any fabled rock star's lost weekend, their music oozes sex appeal and holds a hand out to take you on a druggy escapade to where LA begins and wonderland never ends. Windish's every note is rife with bad influence, but in the sense that if you were to deny her offer, it's no skin off her ass—more fun for her. Each guitar sample appears culled from The Wrecking Crew or an Ennio Morricone score, heavy on the twang and tremolo. This standard is often juxtaposed neatly with pulsating bass, ranging from straight dub to Krautrock, filtered in such a way that it seems to bleed in secondhand, as if you've stepped into the restroom to gain brief respite from the discotheque. To put it referentially, "Cruisin the Night" plays like the lovechild of "These Boots Are Made for Walkin'" and LCD Soundsystem's "Movement".
Quattrone has made his love for The Bomb Squad's production technique unequivocal, and their influence is felt almost entirely in the spirit of sheer aggression until "Sleepover". This ode to inhalants, tender at first, features a bevy of siren-like effects towards its cacophonous terminus. Not even a paean goes unscathed from abrasion, and these harsh noise samples are nobly calculated affairs as well. For instance, a section of "Lost Time" suggests the opening guitar feedback of Sonic Youth's "The Burning Spear". When they're not aping the squall of others, they're inventing their own. The samples and vocals are all fed through an array of distortion and echo pedals, so the whole album sounds like it's being transmitted through a post-apocalyptic ghetto blaster.
"Parasite Wreckage Dub" closes with the record's true moment of uninhibited euphoria. If each track were devoted to a substance, this one would be ecstasy. Its bass is hypnotic in its locked groove—approaching Preoccupations territory, a melting pot trance of post-punk and synths—beckoning you upward a pathway of high times, like Mario Kart's Rainbow Road for adults who know how to party. Warm Drag is the authenticity yielded by a natural continuation of Quattrone and Windish's collaborative DJ sets, and the theme of this night is acid western.
You may purchase the record here.
comments powered by