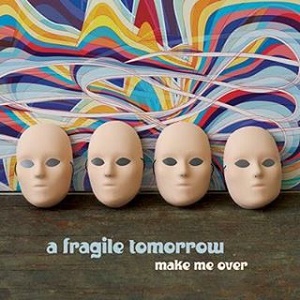 7 October 2015
Charleston, SC's A Fragile Tomorrow return with a bang on their fifth album in twelve years.
Make Me Over celebrates the past forty years of rock'n'roll by blending power pop punch, glam rock flair and a classic rock sense of melody into a single vision. The vocal harmonies of brothers Sean Kelly, Brendan Kelly and Dominic Kelly recall the familial dreaminess of The Beach Boys packed with Cheap Trick's exuberance, blending perfectly with the lyrical instrumentation of the songs. Subtle aspects of the production add dimension to the tracks, creating a dynamic backdrop for tales of unrequited love, alienation and general confusion. It's Teenage Fanclub by way of Sloan with a touch of Matthew Sweet.
With over a decade under their belts, A Fragile Tomorrow show no signs of slowing down. The future looks very strong indeed.
comments powered by