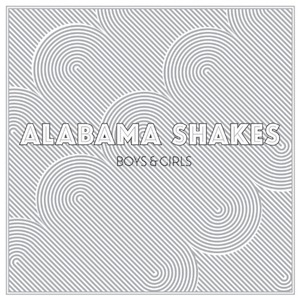 9 June 2012
There's not much of a well-known music scene in Athens, Georgia, where the Alabama Shakes went to high school. Brittany Howard originally formed the band to play Led Zeppelin and AC/DC covers at local bars, occasionally slipping in an original song. Their debut, Boys & Girls, was recorded in Nashville before anyone had a clue who they were, and it is apparent that the album was the band's brainchild, as opposed to the work of some producer.
Soon after Boys & Girls was released on Rough Trade, the band started touring extensively, playing shows at CMJ and SXSW and eventually getting booked as openers for Jack White's solo tour in the spring. Along with the attention came the mundane descriptions of the album. Comparisons to the old-school White Stripes blues were rampant, as was the rockist "real music" label—that the only reason to listen to the Alabama Shakes was that they used guitars and no synths, and had a decidedly analog, vintage sound.
I feel like the labels really pigeonhole the group and their incredibly moving, heartfelt music. I don't love the Alabama Shakes because they don't make electronica, I like plenty of electronic music. I love them because Brittany Howard's vocals are incredibly vocal, confessional yet totally uplifting. I love them because when I listen to them I get a very strong urge to get some bourbon and dance until I'm covered in sweat, preferably in a dive bar.
There are a few ballads present on Boys & Girls, and Howard is very adept at them, but she really shines when she's belting it out, like on the single and standout track "Hold On". Boys & Girls is certainly a debut record, made by a band that probably was not expecting the kind of success they achieved. But it is a debut record with so much soul, so much potential, that I'm going to keep it on repeat until I see what gem they come out with next.
comments powered by