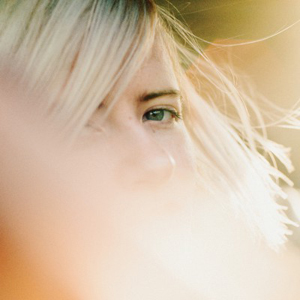 22 September 2016
Amber Arcades is the vision of Dutch-born musician Annelotte de Graaf, who wrote everything on her new album backed by a band consisting of members of Real Estate, Quilt, and Kevin Morby. She will remind you briefly of female dominated bands with lots of reverb, but her music skews closer to dream pop. Perhaps it's her wispy voice, or the pretty, meandering compositions on this record. It's like watching a slow moving river with many curves, wondering what will next come around the bend.
Opener "Come With Me" is low-fi and laid back with a motorik groove, while "Constant's Dream" is even more understated, nearly floating away before you are drawn back in with the neat hook at its heart.
"Fading Lines" kicks into high gear by comparison, with a cool, vintage guitar sound and Annelotte's sultry alto sailing high overhead.
Other highlights include the gently strummed "I Will Follow", the lovely "Perpetuum Mobile", and the pretty, Velvets-influenced "Apophenia". It's a fun record from a talented lady that is easy to recommend.
Catch up with Amber Arcades on their Facebook page. Also visit her label's web site.
comments powered by