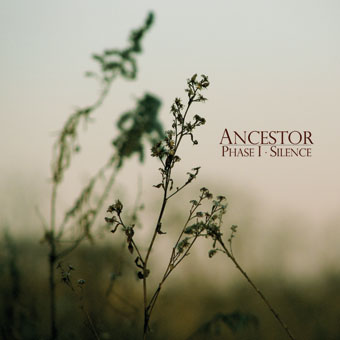 3 May 2008
ANCESTOR is the project of Bostonian THOMAS WATKISS; if I'm interpreting the credits correctly, he uses basses and guitars, pedals, turntables, and computers. He also – which is a regular thing with him – photographed the images in the packaging and has more connected with this album on his website.
Part of a trilogy, this is darkwave ambient music, quiet but with serrated edges on its drones. There's nothing new agey about this ambient, which makes for uneasy listening with its buzzing and clanking amid the drones and a glacial pace of movement that oozes foreboding.
Projecting an icy grandeur without even an iota of histrionics, this is dramatic without overt action or beats, sort of like if Ingram Marshall and Brian Eno constructed an alternative soundtrack to 2001 using samples of the eeriest moments of Lycia, Tod Dockstader, and Krzysztof Penderecki. Until "Extinct," that is, which adds to the mix avant-garde metal textures a la Justin Broadrick's more atmospheric work.