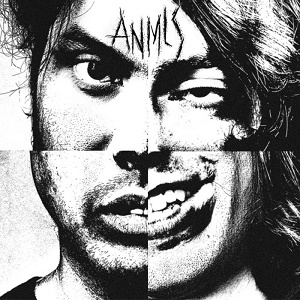 6 March 2018
In the middle of political turbulence, modern American punk rock seems oblivious and apathetic, even in the face of underground clubs closing doors across the country. Enter Santiago, Chile's ANMLS, the saving grace to remind us how it's done when turmoil reigns.
Right from the opening drum roll swiped directly from Black Flag's "Nervous Breakdown," ANMLS proves to be the heaviest, most saw-toothed razorblade put to wax this side of 1985. Thunderous basslines recall BF's Chuck Dukowski channeled through the mathematical precision of The Jesus Lizard's David Wm. Sims. The guitars blend Greg Ginn aggression with Joe Baiza of Saccharine Trust's jagged, jazzy stabs while the vocals en español erupt in riotous rage. As for the drummer, imagine if Devo's Alan Meyers hit his drums like Black Sabbath's Bill Ward. This is exactly where American hardcore could have, hell should have, gone, but instead we got pop punk, boring GBH clones and bad metal. Says a lot for American perseverance, doesn't it?
Near the end of the six-minute opus "Mierda" ("Shit"), ANMLS chant "La gente come mierda." "The people eat shit." We do. And we like it. Just turn on the news. Chile survived Pinochet. At least there's hope.
comments powered by