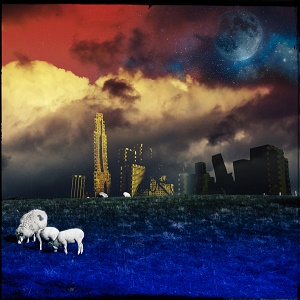 17 September 2015
London, England's unsung urban folk heroes, Band of Holy Joy, return with yet another instant post-punk classic that focuses on their unique style of storytelling.
More than a mere collection of songs, The Land of Holy Joy comes across as a rock-opera set in the ultra-gentrified city the band still calls home. Here, the bass-driven, dub-infused attack of the opening title track and "Violent Drunken Strangers" gently melds with Smiths-inspired anthems like "Isn't That Just Life" and "A Good Close Friend" to depict a scene on any given neighborhood block, all brought to life by Johny Brown's passionate, poetic vocals. Old punks walk past failed artists without ever stopping to say hello, unnoticed by the oblivious boys and girls now dominating the sidewalk. The community that once thrived on diversity is now overrun by apathetic technocrats who think liking a status makes them worldly. It's a snapshot of reality that unfolds into a play as everybody in the photo steps forward to tell their story, only retreating to let the next character state their case.
As musicians, Band of Holy Joy consciously bridge the gap between music and drama while creating a solid album. Close your eyes and visualize the setting, then realize it's right outside your front door.
comments powered by