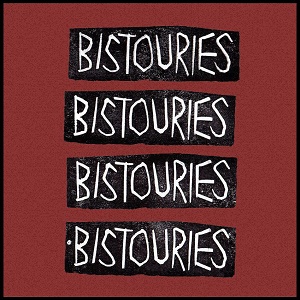 9 June 2016
Lecce, Italy's Bistouries debut with two sides that heavily nod to the melodic jangle of late '70s UK power pop.
Dedicated to Kim Fowley, these songs take you back to a time when punk was not so readily defined. "Time to Have Fun" blends early Elvis Costello and Nick Lowe with a touch of surf rock for a gentle celebration of hard work. On the flipside, "Wide Hipped Girls" gets a little gritty with a solid Jam punch. It's a hook-laden platter of memorable riffs, harmonies and solid songs.
As time passes, Italy's music scene continues to grow. Dip your toe into the pool. You might like it.
comments powered by