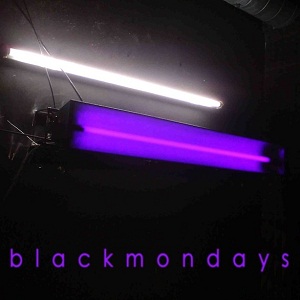 30 January 2013
The Italian/Spanish White Zoo Records continues its obsession with Killed By Death-style punk with this raging slab of darkness. While not precisely goth, Blackmondays recall the early death rock scene of bands like TSOL, Christian Death and 45 Grave, where punk rock animosity is punctuated with a black edge – the proverbial thrill-killing stab in a dark alley that leaves you bleeding and wondering why.
The opening "Chase a Black Cat" contemplates mundane existence with a blistering sneer reminiscent of The Wipers and early TSOL. The following "Motion Demon" truly sounds like it should have been on a KBD volume somewhere in the past. "Fire Burns Blue" most impressively embodies classic death rock with an eerie Rikk Agnew-ish riff fit for a Rozz Williams vocal, and "Sea of Celebrity" attacks our reality show culture, bridging the gap between The Dictators and Christian Death.
It really should be no surprise that the best punk rock is currently coming from overseas. Over there, economies are completely collapsing while here, we whine about unemployment, collect our checks and occupy something or other because the big bad corporation wouldn't hire us as a CEO right out of college. It's refreshing to hear reality for a change from people who actually live in it.
Molto bene!
comments powered by