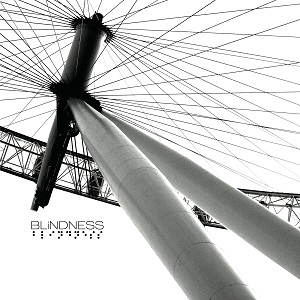 23 July 2015
Guitarist Debbie Smith (Curve, Echobelly, Snowpony) debuts her new band, Blindness, with a solid full-length that brings her versatility as a musician and songwriter to the forefront.
From the opening fuzz-laden, sleazy bass grind of the opening "Serves Me Right" to the closing dark, hazy, danceable psychedelia of "Confessions," Wrapped In Plastic maintains a thoroughly engaging standard of excellence rarely heard at all, let alone on a first release. Smith's guitar effortlessly glides from fluid, dreamy noisescapes to hard, ballsy leads, a perfect foil for Beth Rettig's sexy, sneering vocals purring frustrating tales of alienation and guilt. Programmed electronics fuel melodies anchored by live drums and the aggressively thumping basslines of Kendra Frost and Emma Quick. It's English '90s Britpop and shoegaze mastery updated for a modern age of self-exiled technocrats.
Hopefully, with Blindness, Debbie Smith will finally get recognition for her truly astonishing guitar innovations. Turn down the lights and step into a smokey room of lust, sweat and temptation.
comments powered by