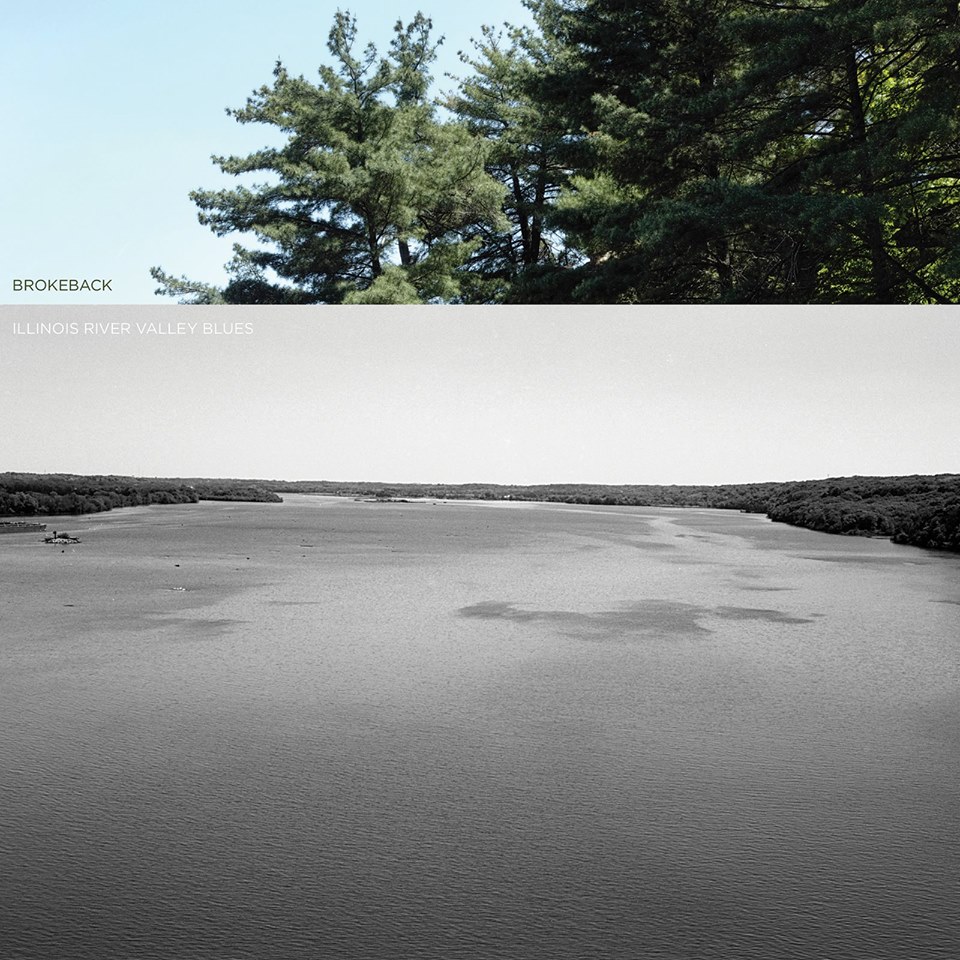 2 March 2017
Doug McCombs, the longstanding multi-instrumentalist from Tortoise, has been the driving force behind Brokeback since 1995. The current iteration as a four-piece is no far cry from the aforementioned fathers of post-rock, with McCombs slinging the same baritone guitar he so often does, in addition to the standard six-string. John McEntire, founder of Tortoise, has also lent his assistance to recording and mixing the band's latest full-length. McEntire is responsible for some of the slickest, crispest records of our time; his talents in mic placement and soundboard supervision are just what the doctor ordered for this collection of songs with such broad horizons.
Illinois River Valley Blues opens with "Ride Ahead and Light the Way for Me," bearing instant resemblance to Ennio Morricone's western scores and Neil Young's accompaniment to Dead Man, setting the tone for the sweeping epic that ensues. In many ways, partially due to proximity, the record draws comparison to William Tyler's Modern Country from last year, but with more grit. Rather than define itself as country however, it borrows that descriptor in geographical and cinematic terms, evoking a feeling of the heartland both exploratory and dramatic. Being a staple member of Tortoise, McCombs brings the group's occasional western flirtation to the table – this album is the hypothetical result of someone attempting to expand TNT's "I Set My Face to the Hillside" into a full-length piece.
Brokeback maintains a beefed up Americana vibe on this record, occasionally veering seamlessly into the members' jazzy leanings on tracks such as "Spanish Venus" and "Ursula." The latter of which carries an inebriated lounge waltz for the majority of its duration before tapping into the group's harder, more rocking sensibilities. "Spanish Venus" is the band's take on a tune written by Rob Mazurek – inarguably Chicago's essential cornet player, having graced records from Tortoise to Jim O'Rourke with his presence. Although the composition is adapted from the cornetist and does not feature his signature sound, it makes for an apt addition to the pastiche, calling to mind the imagery of a desert campfire's last flames. The sun rises and sets several times over the course of this LP, most noticeably from the end of side one to side two with the upswing of "On the Move and Vanishing," a rollicking anthem that truly embodies its title. "Cairo Levee" is another number that heartily embraces the adventurous quality of the genre, letting the guitars rock out front and center, imbuing a sense of showdown-at-high-noon with a solo section that channels the tone of Carlos Santana's in "Black Magic Woman." Whether on the move or sedentary, listening to the intensely atmospheric Illinois River Valley Blues will awaken your inner roughneck traveler/wanderer.
Order the record here.
comments powered by