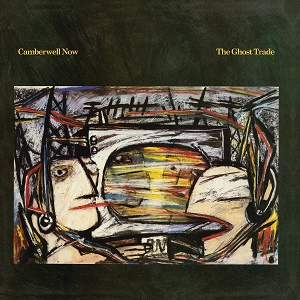 26 September 2016
In the midst of This Heat's dissolution, drummer/vocalist Charles Hayward went into the group's Cold Storage Studio to record some songs with sound engineer Stephen Rickard and bassist Trefor Goronwy, who had filled in on This Heat's final tour. The resulting sessions, released as the Meridian EP in 1983 (see below), sparked an entirely new project for the trio, and for the next two years, they dedicated their lives to constructing their lone full-length. Beautifully remastered and reissued on vinyl for the first time, their work can finally be heard again the way it was intended.
1986's The Ghost Trade most clearly defines the group's mission statement. Anchored by Hayward's precise drumming and Goronwy's virtuosic bass mastery, the songs blend punk, prog and experimentalism into a single vision, the latter of which particularly shines in Rickard's unique position as a proto-cyberpunk Brian Eno. Rather than merely play keyboards, synthesizers or samples, he constructed a complex machine called the "tape switchboard," allowing him to play multiple cassettes of field recordings as a single instrument. Obviously, this yielded very specifically unique results, something like King Crimson as informed by Magazine and Roxy Music. As with This Heat, nothings sounded like it then, and nothing sounds like it now.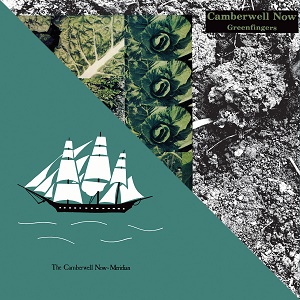 Simultaneously released with The Ghost Trade, The EP Collection 12" compiles the first and last releases by the group, along with a couple downloadable outtakes. The first EP Meridian shows the band unwittingly forming under the guise of Charles Hayward's solo project about English naval imperialism. As such, the songs are slightly softer in tone, more early King Crimson than punk. 1987's Greenfingers, on the other hand, depicts the group in their final days. At this point, saxophonist Maria Lamburn had joined full time and their sound gravitated toward the arty post-punk of later Alternative TV and Kukl (featuring a young Bjork), as well as the more avant-garde artists on Crass Records.
They may have sprouted 30 years ago, but it's never too late to experience The Camberwell Now. We have yet to catch up.
comments powered by