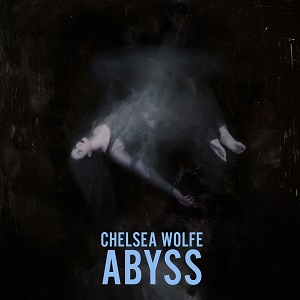 5 August 2015
Los Angeles, CA-based songwriter, Chelsea Wolfe, delves deeper into electronic darkness on her fifth solo effort.
Abyss erupts with fuzzy electronics and angelic vocals. Cyberpunk industrial beats build, crash and repeat between moments of quiet drone. Grinding rhythms collide with airy, sparse moments, creating a tension within the sonic waves. Wolfe's breathy voice exudes the powerful pain of Portishead's Beth Gibbons mixed with Kim Deal's confident sneer, ultimately residing in the grasping desperation of bad dreams, insomnia and the inability to differentiate between the two. It's the sound of one residing between consciousness and sleep, but never fully able to latch onto a single state.
Rather than create a happy utopia of pleasing pop music, Chelsea Wolfe reveals her life through art. Peer into her darkness and be thankful that you can return any time you want.
comments powered by