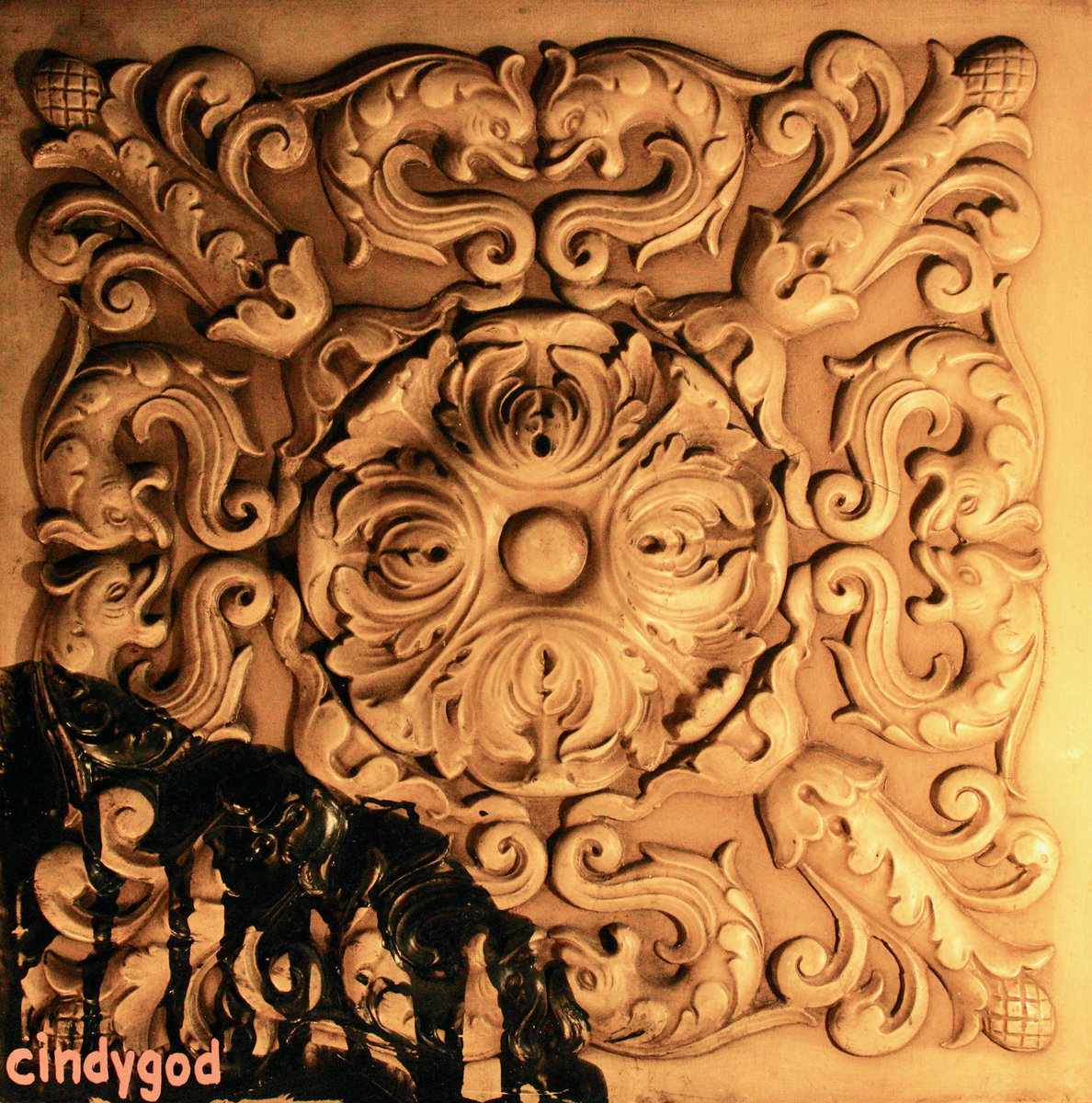 2 January 2019
Four years came and went in a flash for Gauntlet Hair, the Denver duo comprised of guitarist Andy Rauworth and drummer Craig Nice. If you weren't in the know from the get-go, their eponymous debut LP likely snuck up on your radar before you even had a chance to get familiar with the superb "Out, Don't…" b/w "Heave" 7". Nice's drum work consisted of a healthy reliance on electronic pads while Rauworth's vocals (later cleaned up a smidge on swan song Stills) appeared to be permanently shouted through a space echo filter, matching the astronomical onslaught of his guitar tone. The result retains a oneness to this day. Where else could you turn to find an effusive nexus of shoegaze and boom-bap? It's this rhetorical question that hints at the total bummer it was for these high school friends to call it quits after such a brief history.
CUT TO: the present. Rauworth and Nice, like many proverbial "good dogs," could not be kept down. They've rebranded as cindygod and added two official members to the team—bassist Anton Krueger and guitarist Eamonn Wilcox. Old fans may rejoice, as the sound is instantly recognizable; hit 'play' and it's that good old Gauntlet Hair essence. Yet as the previous band headed towards greener pastures of fidelity on Stills, cindygod has opted for less sheen on inaugural EP demos, altogether crafting the most abrasive work of their (still under a decade young!) careers.
Krueger makes his case of entry from the outset of "Gosh," chugging away at a bass riff garbed in distortion and soft flange typical of goth accouterment. Rauworth's singing is never a matter of clarity but at many points on this record suggests being pursued; a notion made more atmospheric by the focused stereo allotment of each song's elements. A guitar or vocal hook will often jump out at the listener rather than grace them, giving demos a spooky vibe. This feeling becomes more literal in "Disown," as Rauworth's incipient hooting reverberations make one imagine the singer fitted in a ghost sheet during the recording process. The song continually haunts itself before bursting into a bona fide Duran Duran pop sprint in its final minute. "Rabbit" sees Nice in a decidedly organic setting, pounding away at a 5/4 march as the band wreaks havoc around the structure. "DD11," perhaps named after a password to unlock a level in some Sega sidescroller it could have believably soundtracked, is a complete sonic pivot for the group. Guitars take the backseat to make room for what seems to be a synth-forward approach. The sequences are outfitted with choral effects, emitted in rapid-fire sixteenth notes akin to classic arcade scores of the late '80s and early '90s. It's a thrilling juxtaposition to the previous songs, showing off the new range cindygod works within, and as their closing statement to a work clocking under 15 minutes, it'll have you fishing for quarters for its coin slot.
Gauntlet Hair has been reborn in cindygod. The change in name and lineup also comes with a revamped industrial and at times chilling demeanor. Gone are their days when the danceable energy of "Mop It Up" had the power of driving one to move and shake out of fury and sweet release. The company travels darker roads now, forging accursed, unforgettable tunes with a particular sense of sinister arts unheard since Cocteau Twins' Garlands.
You may purchase the record here.
comments powered by