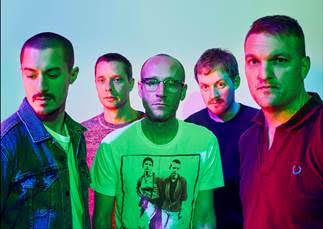 6 April 2017
"The record's not just about love, and while we both love it, it's a very odd city, and there's a lot of things to flesh out about it".
When people speak the words "Los Angeles", they seem to relish spitting them out, as if they have a bitter, displeasing taste. Really, the reaction is far from surprising. L.A. is a monolith to many, the imposing capitol of industry, wealth, narcissistic behavior, (and, if you're lucky enough), great success.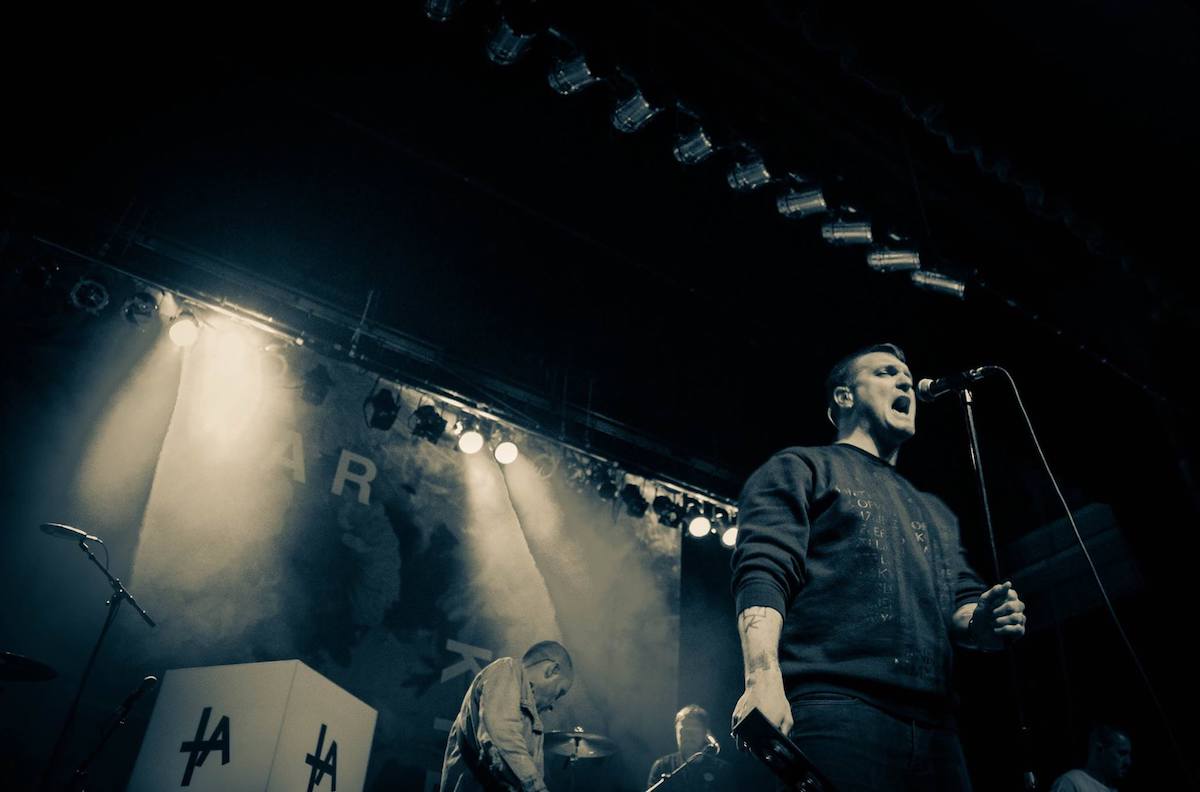 For California's own Cold War Kids, although there's a lot to hate about the city, there also seems to be quite a lot to love. I had the opportunity to sit down with frontmen Nathan Willett and Matt Maust prior to their Indianapolis show, and for someone that has heard almost consistently negative things about Los Angeles as a whole, I was keen to dig into why a band that had originated from Long Beach had such a complicated, and yet so very fond history with a city that so many love to hate.
Ultimately, to understand L.A. Divine, you first have to understand the history of Cold War Kids.
Of course, the main bullet points are easy enough to get from a precursory internet search. Having met at Biola University in La Mirada, the band would have its first rehearsals above Mulberry Street, a restaurant in downtown Fullerton that would later be the inspiration for their first EP. Their namesake, "Cold War Kids", harkens back to Maust's travels in Europe, where he happened upon a playground filled with Cold War-era communist statues. It seems that the band came together very naturally, as Willett would recall,
"It's a small school, so those people with similar interests in music and art and everything, you just kind of knew who those people were, and right away we had this sort of crew of people. Maust was walking around, wearing some bondage pants, being a punk rocker, and I was like, man, I should probably get to know that guy".
From the get go it seemed, interests and styles between the four integrated very seamlessly. Maust would recall that, "One of the things we first connected on was that we all loved the Blur 13 record, and one of the first things, we were all just sitting at the cafeteria and we were like, we should make music like that, or try to".
Try to they did, and not 2 years later, the band released their debut album, Robbers and Cowards under Downtown Records, selling close to 200,000 copies. The album received largely positive reviews, save that of Pitchfork critic Marc Hogan, who would write, "Robbers and Cowards insults our intelligence a few times too often". Willet would later say that,
"It definitely shaped things, I remember the day it came out, and I definitely wrestled with it, you go through the cycle of being pissed off, and then I was like, we should go through this and answer all these things so that people understand the truth."
The year after marked a departure for the band's creative process, with 2008's Loyalty to Loyalty focusing on more narrative storytelling, the album garnered glowing reviews from NME and Paste, culminating in their first national tour with Death Cab for Cutie. After heading back into the studio in 2010, the band released their third studio album, Mine is Yours in 2011, which included festival appearances at both Bonnaroo and Coachella, among others. In 2012, the band announced that their guitarist, Jonnie Russell, would be replaced by formed Modest Mouse guitarist Dann Gallucci, who would be on board for their fourth studio album, Dear Miss Lonelyhearts, as well as their collaboration with Stella Artois, with their now famous "Chalice Symphony". Leading into 2015, the band released their fifth studio album, Hold My Home, with their single First rising to the top of the Billboard Alternative Songs chart, the band's most popular song to date.
It was on February 2nd of this year that Love is Mystical was released, and was subsequently announced to be the lead single off of the album. It was a curious thing for me to witness, seeing an album that seemed to suggest that Los Angeles got far too much hate then it deserved. As a critic, I sought to explore this glowing recollection of L.A. in the face of so many jaded opinions, and as Maust and Willett would say almost simultaneously, "We both love it". Willett would later recount,
"The album's not just about love, the city is very polarizing, and there's going to be a lot of narcissists, there's going to be a lot of shallow people running around, but we both grew up outside of the circle of L.A., coming and going to shows, we didn't come from that culture of the entertainment world, so it's always been fascinating to live in it, but not IN it."
Although the band originally hailed from Long Beach, it seemed that Los Angeles had left a mark far deeper than the band would originally realize. Willett would tell me that, "In a way, I guess L.A. has always been a big part of the story of our band, and how we think and exist, and being not in it, but around it". It's the experience of being around Los Angeles that Willett and Maust seemed to want to capture, to harness the backdrop of being surrounded by a city that cultivates so much culture, a bubble that's incredibly hard to break into, but perhaps even harder to articulate to those outside of it all.
"There's a lyric in a song that's not on the record now, but it was 'Los Angeles is divine / And music is worship', and Maust was like 'that's a cool line if it's L.A. Divine for a title', and then I just kind of sat with that for a while, and that just became the thing that things sort of gathered around."
The album seems to harken back to their older days, those in the east side of L.A., where the Sunset Boulevard "Hair Metal L.A." existed, in stark contrast to the rich, arts-district, cultural melting pot that is Los Angeles today. It's a sentimental defense of such a highly resented city, and one that attempts to deflect the hatred around it.
"I remember one of the first times we had a bus driver, I was up with him at 5 a.m. pulling into L.A. as traffic came to a halt on the 405, and I remember he was like, 'how in the hell could you live here', and I was like, yeah. It's just one of those moments where you realize people HATE LA."
What L.A. Divine seeks to do is to let the outside look in, to let the skeptical and wary explore the lives of those that are of Los Angeles and not molded by it. It's an album that takes us down memory lane, and forces us to re-evaluate our opinions, and be open to the experiences and memories of those that have watched many before them get swallowed by the narcissism and materialism that embodies much of the city today. It reminds us to tread carefully in that way, and remember the humble beginnings, lest we find that we have gotten consumed by it ourselves. It's a beautiful defense, one that stirs up pride and sentimentality, and encourages us all to give the City of Angels a second look.
As Can We Hang On? tells us, "And I can barely recognize us / Back then we were obsessed / Can we cut out this madness and get back to the best?"
We all may not learn to love Los Angeles quite like Cold War Kids have, but I can certainly guarantee, whatever your opinions may be on the city, L.A. Divine is an album that I can guarantee will make you feel sentimentality for a city you've never visited, and a kind of love that you've never quite loved before.