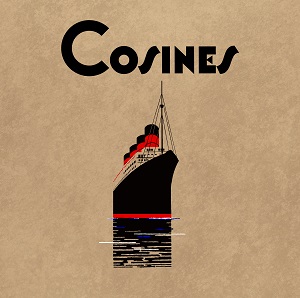 30 January 2014
Hailing from London, Cosines offer a brief glimpse into their multifaceted repertoire with two songs that could come from two different bands.
"Hey Sailor Boy!" is a romping cabaret number with shades of orc pop. Vocalist Alice Hubley snarls in a sexy strut, a confident "girl pirate" warning of the dangers of falling in love with her. Touches of Sgt. Pepper's strings make it a fun, but sad song, a ship that's doomed to sink no matter what.
On the flipside, "The Answer" delivers a bit of motorik pop rock blatantly derived from Stereolab circa Mars Audiac Quintet. It may not be the most original thing on the planet, but it's a great song that stays in the head long after it's over – in a good way.
This is obviously just the beginning of a group who is destined to grow strong throughout the years. Keep an eye out.