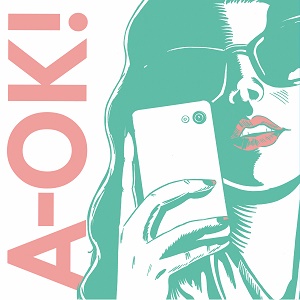 12 August 2016
After a slew of releases on various labels, Los Angeles, CA's Cosmonauts return with a fourth full-length that proves to be their strongest to date.
A-OK! opens with its title track, an explosive number recalling The Soft Boys' punkish neo-psychedelia. From there, the sound rests in an orgasmic ethereal haze of Spiritualized and Stone Roses, with just a touch of Simple Minds for flavor, though there are exceptions, of course. "Short Wave Communication" recalls Secret Machines, the epic seven-and-a-half minute "Discophilia" seems to draw from Savage Republic and "Graffiti" ends it all on a foggy Jesus and Mary Chain note. What truly sells the album, however, is the lyrics, each song a distinct teen melodrama that joins into a larger John Hughes-inspired musical. Slightly dated, but completely modern, it's the album that should signify the group's big break.
Cosmonauts have done something quite astounding: They've taken what is essentially an English sound and transformed it, not only into something SoCal, but also their own. Experience the new era of the paisley underground.
comments powered by