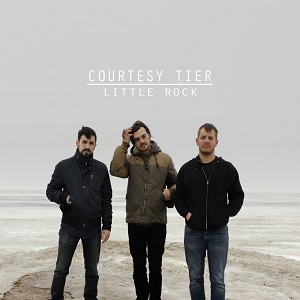 2 November 2015
Brooklyn-based heavy blues power trio, Courtesy Tier, showcase their talent for solid songwriting with an edge on their new three-song release.
The title track kicks things off with a lumbering groove reminiscent of early Grand Funk Railroad with shades of Randy Holden, a bold statement that there's more to this band than hipster Pitchfork worship. "Green" follows, opening with a bit of psychedelia, which is a little shoegaze and Police, before launching into the soaring rock'n'roll of the chorus. Finally, "Childish Blues" puts in the final word with some gritty blues rock borne from the classic trios of the '70s but adjusted enough to keep the millennials occupied. These are strong songs that use the past to build a future rather than rehash what's already been said before.
Courtesy Tier are certainly on to something, and hopefully that is a bright, successful career. Latch onto them now and watch them grow.
comments powered by