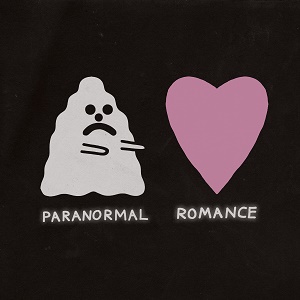 9 August 2016
Leeds, UK trio Cowtown evoke SST Records and '90s Southern noise rock on their powerful fourth full-length.
Paranormal Romance explodes with a ferocity rarely heard these days. "Paranormal Romance Theme," a thirty-second Minutemen-like instrumental segues into "Clock In," which pairs The Delta 72's revved-up, reverbed guitar with early Devo spudrock. The following "Castleman," "Tweak" and "Motivational Speaker" throw Servotron, Brainiac and Touch & Go-era Man or Astroman? into a blender with the top off just to see what happens. All thirty-seconds of "Captain Planet" sound like Richard Hell and the Voidoids on a Heisenberg blue meth bender…and that's just the first half of the album! The damn thing never lets up, all the way to the closing krautrock drive of "Emojicore," at which point you'll flip the record over and play it again and again because it's just that good.
Cowtown have been around for twelve years, but if you're only hearing them for the first time, it's like hitting the record store with Christmas money. Buy it now. You can thank me later.
comments powered by