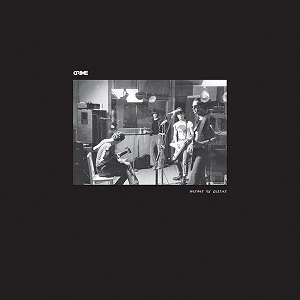 2 September 2014
As one of San Francisco's first punk bands formed in 1976, Crime garnered a reputation for bombastic live shows, though they only released three 7" singles before their dissolution in 1982. At long last, the band releases what is probably their first proper LP almost thirty-five years later.
While many live, demo and rehearsal recordings have been made public over the years, a full-length of studio recordings hasn't been available until now. Murder By Guitar combines the original three singles with previously unreleased studio tracks for the best-sounding Crime record to date. Here, the fiery twin guitar attack of bandleaders Johnny Strike and Frankie Fix can be heard in all its Johnny Thunders-via-MC5 angst. Powerhouse staples like "Dillinger's Brain," "Piss On Your Dog" and "Rockin' Weird" blast with a ferocious onslaught alongside more obscure songs, like "TV Blue," "If Looks Could Kill" and "Lost Soul." While sorely lacking some of Crime's best tracks, such as "Samurai," "Flyeater" and "I Stupid Anyway," the reality is that they most likely were never properly recorded, so get over it, kid, be grateful for what you got.
It's a shame that such a talented and diverse band only released a scant six songs during their existence. Hopefully, more tapes will come to light in the future and Crime can be fully realized as the truly awesome innovators they were.