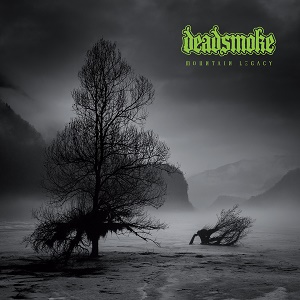 27 September 2017
Italy's heaviest band delivers a sophomore monolith that makes them serious contenders in the global doom coliseum.
Beginning with a short instrumental synth intro from new guy Claudio Rocchetti (In Zaire), Mountain Legacy quickly kicks in with lead-laden riffs and atom-smashing grooves, making it an instant masterpiece of the genre. Being more on the sludge side of the doom spectrum allows for a certain memorable catchiness a la Melvins and Negative Reaction while fully embracing the crushing power of Electric Wizard and Sleep. Meanwhile, the synth and distorted vocals conjure the metal-tinged Chrome era. It's one hundred percent right on without a single misstep.
Doom bands take note: Deadsmoke hold the key to thunder and they intend to use it.
comments powered by