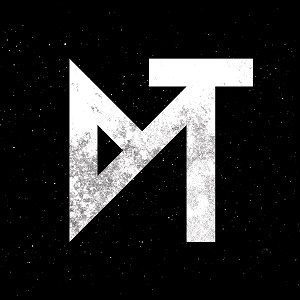 9 March 2016
London's Desert Mountain Tribe deliver an astonishingly excellent debut full-length sure to propel the trio to stratospheric heights.
Either That or the Moon blends several genres, yet perfectly hits the marks. At the core, spacerock prevails amid effects-laden guitar solos and heavily delayed vocals propelled by a rhythm section that veers between stoner rock and slowed-down krautrock. It would be a shoegaze fest if not for the incredibly memorable riffs that nod as much to '90s alternative rock as to Hawkwind. "Enos In Space" even conjures Nuggets garage psychedelia thanks to a snaky guitar hook from guitarist/vocalist Jonty Balls, whose voice channels both ? of The Mysterions and The Seeds' Sky Saxon. Elsewhere, "Leave It All Behind" reveals a White Noise Sound vibe, while "Midnight Sky" bares shades of The Church. It's just so damn good you'll want to listen to it over and over again until you pass out from exhaustion.
Unwittingly, Desert Mountain Tribe have set themselves up for album of the year. Pick it up now – these guys are gonna be huge.
comments powered by